Zac Efron & Tom Cruise: Secret Bromance?
Between unhooking bras during interviews and dropping condoms on the red carpet, Zac Efron is definitely trying to send the message that the kid from High School Musical whose photo was taped to your little sister's wall is ready for adult roles. While these recent incidents may make it seem like he's gunning for parts on racy HBO dramas, over the weekend the Lucky One star revealed that he has a specific male actor's career in mind. When a fan asked on Twitter, "How do you imagine yourself in 30 years?" Efron joke, "A little wrinklier?" and added, "Hopefully exactly like Tom Cruise in Mission Impossible. Chasing down bad guys."
It looks like Efron, who revealed last year that Cruise personally taught him how to ride a motorcycle, has already ripped some pages out of the Tom Cruise playbook. Let the transformation begin!
Step One: Learning the Risky Business Ropes
Prove that you can pull off the Risky Business blazer and sunglasses. Of course, the film's quintessential look involves a dress shirt and tighty whities … which explains Efron's effort to make us notice that he has a hot body, even if it makes us wildly uncomfortable.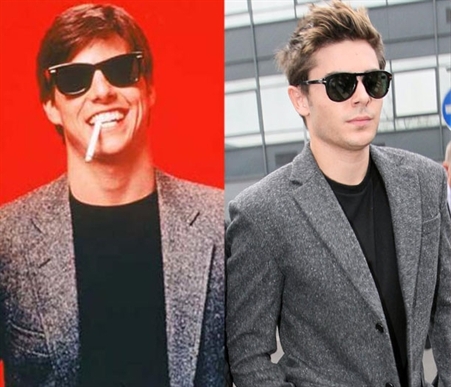 NEXT: Bicep Curls!
Step Two: Work Out. A Lot. Prove you have the biceps of a leading man. Efron has already followed in Cruise's footsteps by nonchalantly stripping down on the cover of Rolling Stone.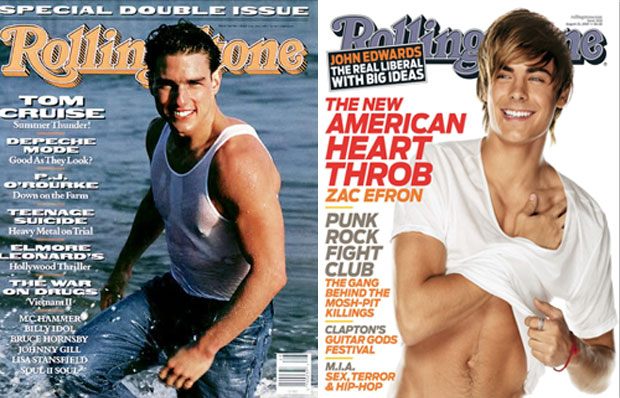 NEXT: Buff and scruff. 
Step Three: Throw Out Your Razor.Proving you have the ability to grow a manly beard is also key. Action stars may be called upon to have period-appropriate facial hair for films like The Last Samurai, and people want to know that a formerly baby-faced Disney star like Efron won't need a makeup artist to glue fuzz on his face every morning.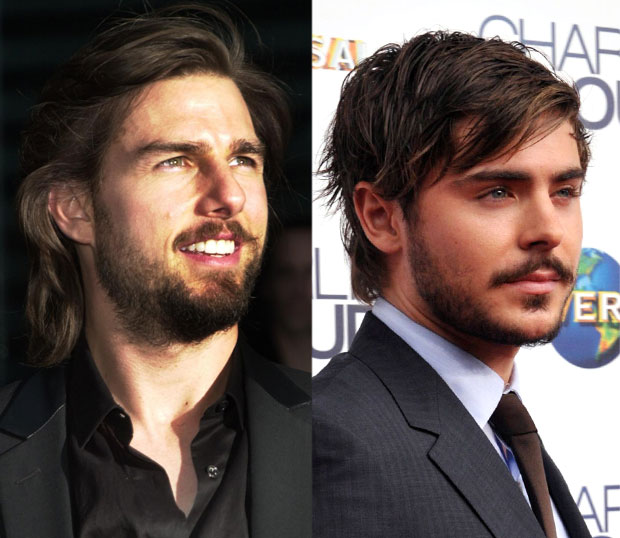 NEXT: Hello there, Nicole!
Step Four: Get Your Own Nicole. Efron isn't just stealing Cruise's style — he's also making off with one of his leading ladies. Efron co-stars with Cruise's ex-wife Nicole Kidman in the upcoming Lee Daniels film The Paperboy. We won't say an on-set romance is likely, considering that she's married and there's a 20 year age difference, but if Efron is jumping on furniture and declaring his undying love for Kidman a year from now, you heard it here first.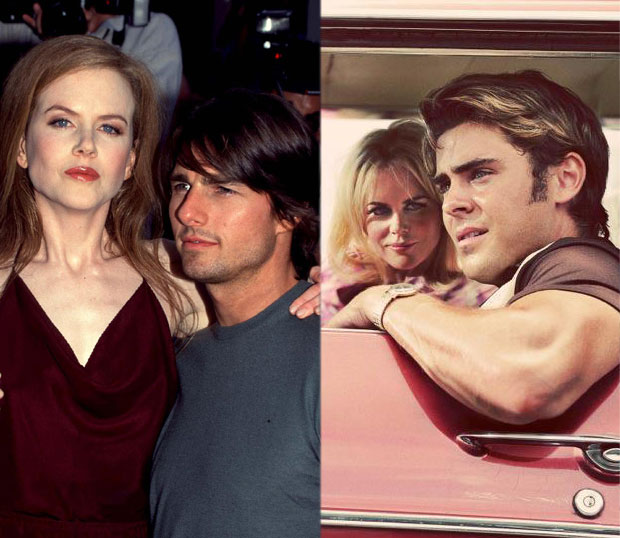 NEXT: Rockin' Out. 
Step: Five: The Student Becomes the Master? Apparently, the man crush goes both ways. Between High School Musical and Hairspray, Efron has spent the bulk of his career doing musicals, but for Cruise, singing and dancing as rock legend Stacee Jaxx in Rock of Ages is definitely a risk. Since Cruise gave Efron lessons on riding a motorcycle, it would only be fair if Efron offered to show Cruise how to sing and twirl like a true Wildcat.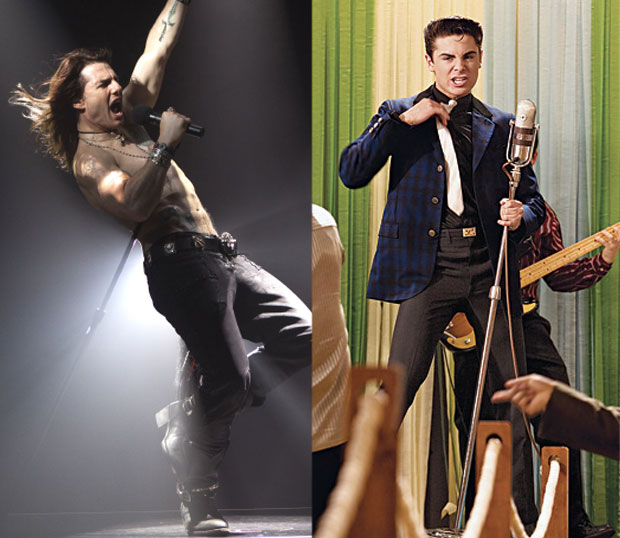 More:
Tom Cruise Steals Kanye West's Style in 'Rock of Ages' Poster
Happy Birthday, Suri Cruise! Insane Gifts for the Girl With Everything
Looking at Buff Zac Efron Makes Us Feel Dirty