Cameron Diaz Cuts Short Interview Over Drew Barrymore Jibes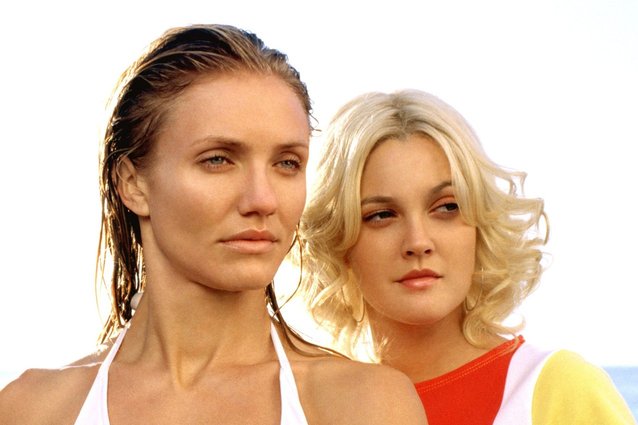 Columbia Pictures via Everett Collection
Cameron Diaz ranted at an Australian radio host and ended the interview early after the presenter made comments about her friend Drew Barrymore's past drug problems.
The Hollywood actress and her Sex Tape co-star Jason Segel were guests on Australian radio station KIIS 1065's The Kyle and Jackie O Show on Monday (21Jul14) to promote their new movie.
However, the interview took a turn for the worse when host Kyle Sandilands brought up Diaz's Charlie's Angels co-star Barrymore, and mentioned that she had suffered drug addiction in the past.
The comments prompted an angry outburst from Diaz, who ranted at the host, "I'm sure you've never been through it… I'm sure Kyle, you've never been through a drug phase or alcoholism (or) anything like that… pretty clean, always get it right."
After letting Segel answer the next question, Diaz cut back into the conversation to cut the interview short, concluding, "We're having to go now, sorry. They're wrapping us up."
After the interview concluded, Sandilands' co-host Jackie O scolded the star for upsetting their interviewee by bringing up Barrymore's issues and mentioning Diaz's rumoured boyfriend Benji Madden, saying, "Good one Kyle… You ruined that interview. The two things that would have got her off-side, you went there."