Police Hunting for Diane Kruger Bomb Scare Suspect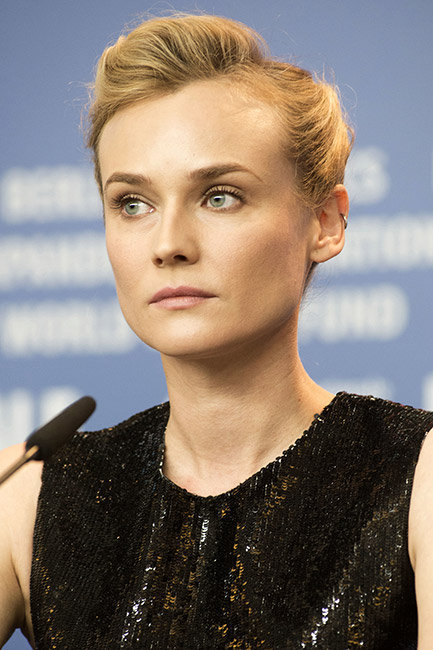 WENN
Police are hunting for an obsessed fan who targeted Hollywood actress Diane Kruger and sparked a bomb scare by sending her a suspicious package. The Inglourious Basterds star has revealed the drama began earlier this year (13) when a strange parcel arrived at the home of her grandfather in Germany.
She tells Britain's The Times newspaper, "My grandfather misunderstood and thought it was a present from me. It was some chocolates and a locked metal box with a message saying, 'The key will arrive in Hollywood in March'. Grandpa was like, 'Can I at least eat the chocolates since you're not coming home?' and I was like, 'Do not eat the f**king chocolates!'"
The box was forwarded to her address in the U.S. and Kruger's boyfriend, actor Joshua Jackson, broke it open and discovered what he feared could have been a makeshift bomb. She adds, "A cellphone was wired to the lock and the minute it opened, it turned on. It was like a bad movie. Josh threw it away thinking a bomb was going to go off, but I think it was just some crazy, weird fan who was going to call me."
Kruger goes on to explain the story took an unexpected twist when security guards later apprehended a man at the Oscars ceremony in Los Angeles after he allegedly attempted to gain access to the event to hand the actress a key bearing her name and home address.
The incident sparked a police hunt, which turned up security footage of the same unknown man ringing the doorbell at the star's home. She adds, "Three detectives showed up at my house at three in the morning… They're still trying to find the man."