The Riddle of the Banksy Sphinx: Has the UK Trickster Met His Match in The Big Apple?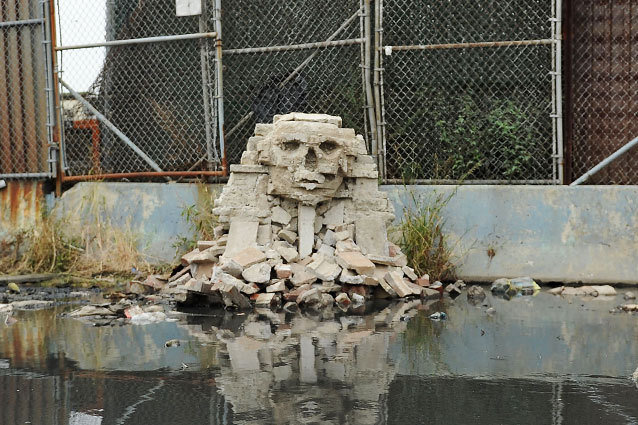 www.splashnews.com
For those of you who have lost the plot, world-renowned UK street artist Banksy is doing a self-proclaimed residency in New York to prove he's legit. He didn't actually have to drag his ass all the way here for that. We already dig Banksy.
Or is that dug? This week saw several rounds in a Banksy v New York smack down. It was a mini meta-meltdown, enough to give even the most sophisticated New Yorker an irony migraine. Let's review.
Depending on what you believe to be YouTrue, the Blue Chip street artist set up shop and couldn't give his paintings away. He hired a vendor near Central Park and tried to sell his work at $60 a pop. Sadly, he only had three customers. Humiliating.
When news spread that Banksy had tanked some local pranksters, Fakebook, staged a duplicate sale of Banksy fakes. They blew out.
And now the locals are selling his art out from under him. When the New York Post trumpeted that Bansky had built a replica of The Sphinx out of rubble in Willetts Point, it was only a matter of hours before the owner of a nearby auto-glass shop had carted it off for the highest bidder.
Looks like Bansky might be pinned. New York ain't playin', dude.