Vampire Be Gone: The Garlic Capital of America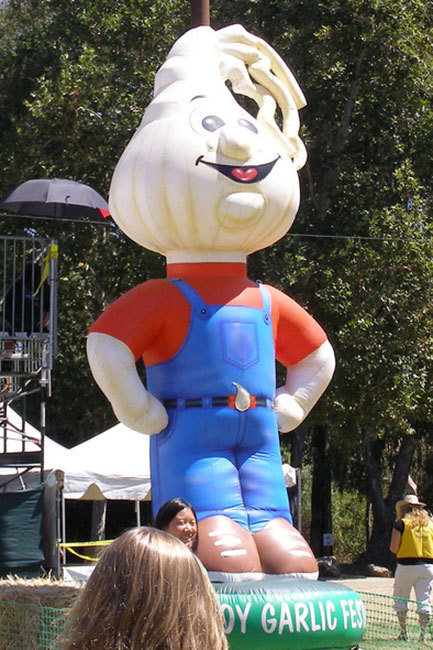 dwolfgra/Flickr
Depending on which part of Europe you're from, there is disagreement about how to properly delete the undead. They like ash stakes in Russia, and hawthorn in Serbia. Germans preferred decapitation, and the Roma place bits of steel in the mouth.
Controversy still rages over the best way to off a vampire. But the Romanians insisted on garlic, and they're pretty smart about all things undead: Transylvania, and all that. If you're undead, garlic bums you out.
Which undoubtedly makes Gilroy, California —The Garlic Capital of the World — a vampire-free zone. Especially over the last full weekend in July, when hundreds of thousands of revelers-in-the-odoriferous descend for the annual Gilroy Garlic Festival. Garlic cook-offs, garlic showdowns, garlic ice cream…it's enough to choke the most seasoned vamp. So for at least one weekend a year, mortals know where to let their guard down.
Oh, and then there's the Hudson Valley Garlic Festival. The next one of those is September 2014.