10 Foreign Films You Need to Watch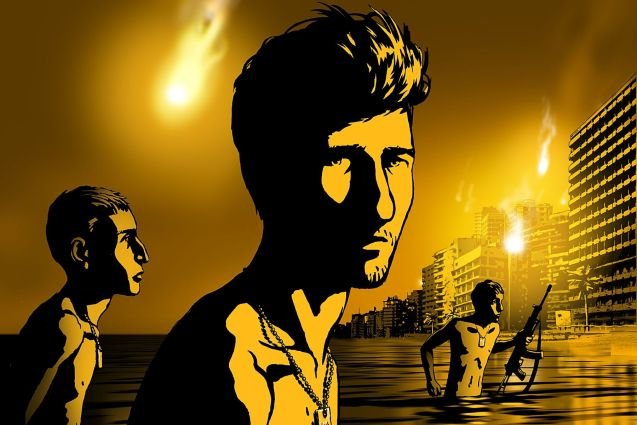 Sony Pictures via Everett Collection
Each year, foreign films are among the most critically acclaimed, yet they fail to catch on with American audiences. In 2013 alone, Italy's The Great Beauty, France's Blue Is the Warmest Color, and Romania's Beyond the Hills were praised by critics, but they were overlooked at the American box office. It seems, generally, that American audiences are averse to subtitles, and instead prefer to sit back, relax, and let a film do all of the work. There is a misconception that all foreign films are "artsy" and "complicated," which causes American audiences to ignore them. Not only is this not true, but it's also a shame that leads us to missing out on some of the best films ever made. Below is a list of 10 foreign films that you should start watching immediately. These films don't require an appreciation for art-house cinema nor do they require a film studies degree. All that is needed is an open mind, an ability to read, and a love for the cinema.
4 Months, 3 Weeks, and 2 Days (2007)
Directed by Cristian Mungiu, this powerful Romanian film follows a young woman as she tries to obtain an illegal abortion for her friend. Set in the 1980s, the film is situated within the Romanian New Wave, a recent cinematic movement in which filmmakers come to terms with the consequences of the Ceausescu dictatorship. You can stream 4 Months, 3 Weeks, and 2 Days on Netflix and Amazon.
The Best of Youth (2005)
I ordinarily wouldn't recommend a six-hour film to anyone, but now that we're in the age of binge watching, it's a propitious time for audiences to discover this gem from Italian director Marco Tullio Giordana. The film is an epic narrative of one family over the course of 40 years as they react to personal and political turmoil. Many critics, including A.O. Scott, listed this beautiful film as one of the best of the 2000s. You can stream The Best of Youth on Netflix.
The Edge of Heaven (2008)
Written and directed by Fatih Akin, this Turkish-German drama tells the story of a Turkish man who returns to Istanbul to find the daughter of his father's former girlfriend. It's a moving tale of the binds that tie families together and how they can be torn apart. You can stream The Edge of Heaven on Netflix and Amazon.
Mysteries of Lisbon (2011)
Like The Best of Youth, Mysteries of Lisbon is a long film, but the rewards are endless. Master director Raúl Ruiz has made the ultimate costume drama with this film, and audiences unknown to his work will surely be delighted, amazed, and enthralled. You can stream Mysteries of Lisbon on Amazon.
Offside (2007)
Jafar Panahi's Offside depicts the struggle women face in Iran through their exclusion from soccer stadiums. The film is often funny and endearing, but it never strays from the political message at its core. You can stream Offside on Amazon.
Oslo, August 31st (2012)
Joachim Trier's second feature film follows the day in the life of Anders, a young recovering drug addict, as he reunites with old friends and family. Olso, August 31st is a bittersweet film about the inevitability of change. You can stream Olso, August 31st on Netflix and Amazon.
The Piano Teacher (2002)
Isabelle Huppert gives a harrowing performance as a masochistic piano teacher in Michael Haneke's French erotic thriller. Haneke is known to most American audiences for his Oscar nominated love story Amour (2012), but it's here where his brilliance shines through. You can stream The Piano Teacher on Netflix.
Poetry (2011)
From South Korean filmmaker Lee Chang-dong, Poetry is a heartbreaking film about an older woman who struggles with the early stages of Alzheimer's disease. In order to cope, she enrolls in a poetry class, and what follows is a melancholy meditation on memory and the mind's inability to cope with the past. You can stream Poetry on Netflix and Amazon.
Wadjda (2013)
Billed as the first feature film to be shot entirely in Saudi Arabia, and the first feature film made by a female Saudi director, Wadjda is a cultural landmark. Writer/director Haifaa al-Mansour has created an uplifting ode to female liberation in the face of oppression. Despite the film's charming tone, there is a powerful political message at its core that cannot be forgotten: In many cultures, women remain disenfranchised. You can stream Wadjda on Amazon.
Waltz with Bashir (2008)
This animated documentary from Israeli filmmaker Ari Folman comes to terms with the 1982 invasion of Lebanon. Waltz with Bashir is a wildly ambitious film about the horrors of war and the ways individuals and nations respond to it. You can stream Waltz with Bashir on Amazon.