'It Didn't Even Get NOMINATED?!?!' — Outrageous Oscar Snubs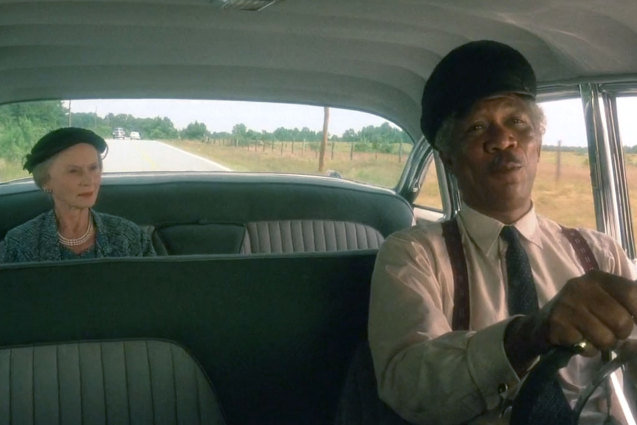 Warner Bros.
It's an annual rite. Oscar ballots are announced and people gripe about what movies and actors were left off. Here are 10 of the most egregious omissions/snubs.
1. The Empire Strikes Back (1980)
This movie deserved more awards than just Best Sound Mixing and should have been rewarded for George Lucas not directing it. It had everything, comedy, action, romance and even a kiss scene that millions of viewers would later realize was actually between a brother and a sister. The voters really dropped the ball on this one.
2. Driving Miss Daisy (1989)
Morgan Freeman might occasionally mutter, "If I'd played a guy in a wheelchair, I'd have won." He lost out to Daniel Day-Lewis that year, which was a shame, since he and Jessica Tandy put on a tour de force of acting in this film. 
3. The Shawshank Redemption (1994)
Tim Robbins climbed through a sewer and STILL lost to the Tom Hanks juggernaut Forrest Gump.  Robbins has had a very underrated career in my eyes, though  I'll always see him as "Nuke" LaLoosh.
4. The Color Purple (1985)
Steven Spielberg must have been feeling blue after being snubbed as Best Director. He probably wanted to feed the voters to Jaws. Spielberg is a brilliant director, but he has definitely gotten the short end of the stick when it comes to movie awards. 
5. The Dark Knight  (2008)
The late Heath Ledger won as the Joker, but the movie lost out to Slumdog Millionaire for Best Picture. I guess the voters didn't want to vote for a movie about a guy with pointy ears and a cape. It certainly was better than the next movie in the series, The Dark Knight Returns. 
6. The Shining (1980)
All work and one stinkin' career Oscar made Stanley Kubrick sad. All work and one stinkin' career Oscar, and that Oscar wasn't even for directing! Kubrick definitely died with his eyes wide open about how the politics of Hollywood awards were won.
7. Leo DiCaprio for What's Eating Gilbert Grape? (1993)
What was eating Grape was DiCaprio's being robbed of an Oscar. He turned in brilliant work, especially for someone who had previously only been famous for appearing on Growing Pains. 
8. Martin Scorsese for his whole career
The Oscar voters disagreed with early '90s alt-rockers King Missle's assertion that Scorsese "makes the best f*****g films" and kept him shut out of Best Director awards up until 2007's just-okay The Departed, which really felt like a consolation prize. It's a shame, since he can tell a story like very few directors. 
9. Monty Python and the Holy Grail (1975)
The comedy troupe probably wanted to lob the Holy Hand Grenade at the Oscar voters for not nominating this brilliant movie. Maybe the voters held the fact that they ran out of money and had to film a hasty ending against them. 
10. Argo (Ben Affleck, director)
The Oscar voters apparently thought this movie directed itself, even after it collected a host of other nominations, including Best Picture. Ben Affleck has gotten a lot of guff about his acting ability (especially with the announcement that he would play Batman), but he's a fantastic director. It's not your fault, Ben. It's not…oh, wait, wrong movie.
More:
'80s Movies That Need Rebooting
Two Superheroes Saved A Cat From A Building.. Sorta
Watch These Streaming Videos To Sate Your Anglophilia
---
From Our Partners:


40 Most Revealing See-Through Red Carpet Looks (Vh1)


15 Stars Share Secrets of their Sex Lives (Celebuzz)