12 Things You Didn't Know About 'Mulan'
Can you believe that Mulan first came out almost 20 years ago in 1998? Based on the Chinese legend of Hua Mulan, the classic Disney film was the first of three features produced at Disney's studios in Orlando, Florida. It was also the first animated Disney film to openly deal with warfare. Read on to find out more things you didn't know about Mulan!
1. The opening titles were created by putting watercolor on rice paper.
2. Mulan is the first animated Disney movie to feature an Asian heroine.
3. When Mulan sings "Reflection" after her failed meeting with the matchmaker, the writing on the temple stones are the names of the Disney animators who worked on the film.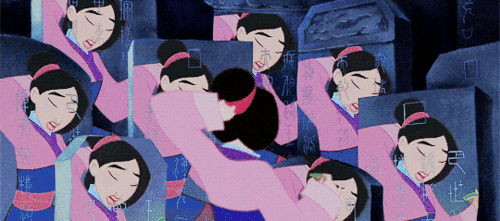 4. The singing voice of Jasmine from Aladdin also voiced Mulan's singing voice.
Lea Salonga originally auditioned for Mulan's regular voice but could not make her voice deep enough when Mulan pretended to be Ping, a male soldier.
5. Mulan and her father were animated by the same team to make sure they would share similar features.
6. Mulan's horse is named Khan.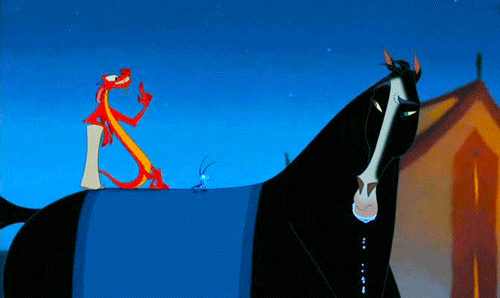 Her horse is only referred to by name twice in the film. The first is when Mushu asks for a ride and the second is when Mulan returns home after saving the Emperor.
7. The spots on Shang's horse's neck and rump are shaped like Mickey Mouse.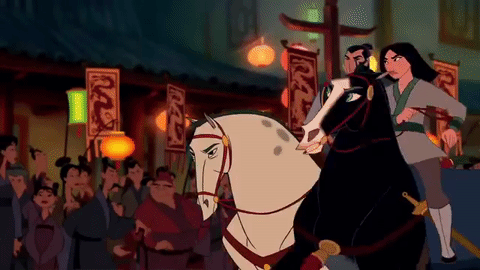 8. A program called "Attila" was used to create 2,000 Hun soldiers during the Hun's attack scene.
A variation of the program called "Dynasty" was used to create a crowd of 3,000 for the final battle sequence in the Forbidden City.
9. Mulan was almost rated PG because of the phrase "cross-dresser."
It is also the only animated Disney film to use the phrase.
10. Mulan is credited with launching the career Christina Aguilera. Christina Aguilera had sent her cover version of Whitney Houston's "Run to You" to Disney in hopes of being selected to record the theme song "Reflection" for Mulan. The song peaked at number 19 on the U.S. Billboard Adult Contemporary Chart and led to her signing with RCA Records.
11. Jackie Chan voices Shang in the Chinese version of the film.
12. Jackie Chan also made a music video of "I'll Make a Man out of You."