20 Cozy Movies To Sip Hot Cocoa To This Holiday Season
Put up festive lights and pop a few extra marshmallows into your mug of cocoa. These feel-good movies are perfect for your first snowy night in this winter.
1. The Holiday

Whether it's a cozy English cottage or a roomy LA mansion that strikes your fancy, this rom-com is one that's especially glorious during colder months. After brutal break-ups, two women swap homes for the holiday resulting in a story that's as heartwarming as that mug of cocoa.
Pair this black-and-white classic with your festive dessert of choice for maximum holiday cheer. It's a story for the ages and encompasses the coziest iconic movie line of all time: "Every time a bell rings, an angel gets its wings!"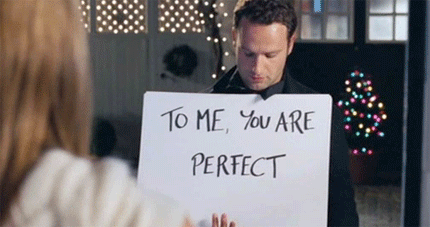 A sappy, romantic film is the perfect recipe for feeling snug as a bug in a rug. That's why Love Actually is actually the best movie to cuddle up to this winter. Don't even fight us on this one.
4. Harry Potter and the Sorcerer's Stone

While all of these movies are the equivalent of your coziest pair of mittens, the first installment has an unbeatable dose of nostalgia. Sure, Voldemort is attempting to wreck havoc (per usual), but Sorcerer's Stone focuses less on life-or-death situations and more on the magic of Harry's world.
5. Little Women

We open to the line, "My sisters and I remember that winter as the coldest of our childhood." Little Women is most definitely ten times better when watched amidst a blizzard. The all-star cast and touching story of the March sisters is just what you need to beat the winter blues.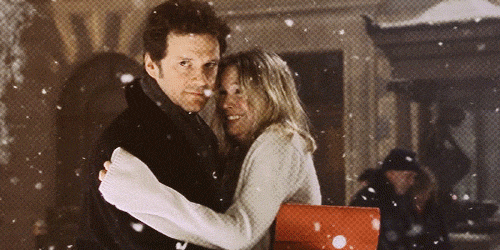 If Bridget could get through the holidays, so can you. Watch when you need your fill of ugly Christmas sweaters, lone dance parties and, of course, Colin Firth.
Because this time of year, most of us are totally listening to the radio in hopes of falling in love with an on-air caller so that we can write letters and visit his hometown in Seattle and eventually meet him on top of the Empire State Building, amiright?
With busy schedules plaguing the winter months, escaping into the land of R.O.U.S.'s (rodents of unusual size) and the Dread Pirate Roberts is a must. It's like Game of Thrones without all that stress and anxiety!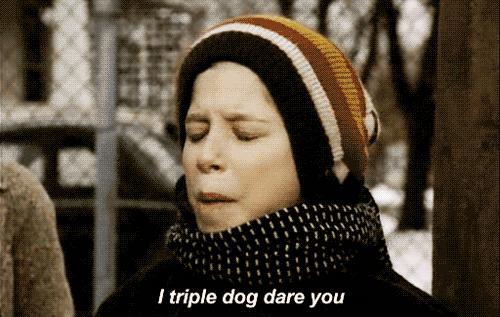 We triple dog dare you not to feel totally content with life after watching A Christmas Story on a cold winter's night. That pink bunny costume, leg lamp, and Red Ryder BB gun have become quintessential to our Christmas movie-watching experience.
10. About Time

There might not be anything winter-y about this film, but it is about making the most of life's precious moments. In case you weren't already sentimental over the prospect of snowmen and gift-giving, About Time will remind you that family is everything. Therefore, it has total 'cozy night in' potential.
11. Tim Burton's The Nightmare Before Christmas

So what if you just watched this for Halloween? Cozy up (again) to Tim Burton's beloved masterpiece.
12. Frozen

It has officially been three years since Queen Elsa ruled the earth, so we're hoping your hatred for "Let It Go" has subsided (at least a little bit). This holiday season, you might just find you enjoy Disney's warm and fuzzy feature that can thaw even the iciest of hearts.
13. Anna Karenina

This film might be adapted from Russian literature, but it's the perfect pick for an easy-going movie night. Lavished costumes, a grand set and an epic score grace this beautifully-made movie.
Needing a dash of Christmas magic? You can't go wrong with an enchanted train headed for the North Pole. The Polar Express might be a kids' movie, but we still cry a little bit at Josh Groban's song in the end credits — judge us.
15. National Lampoon's Christmas Vacation

Does this one need any explanation? Every vacation should be spent watching Christmas Vacation.
16. Serendipity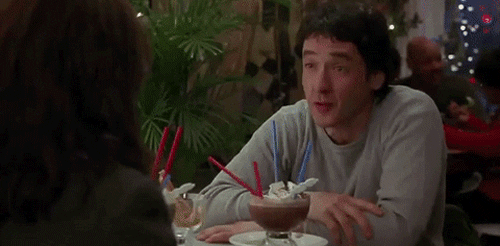 You've downed a bottle of wine and binged The Holiday, Bridget Jones and Love Actually. Serendipity (a very Christmassy non-Christmas movie) is next on the list.
17. Elf

Gathering friends and family to chow down on candy, candy canes, candy corns and syrup is a total 'must' this holiday season. Elf has quickly become a seasonal classic, and we don't even hate it; the story of a pseudo elf braving New York City to find his biological father is just as moving as it is hilarious.
18. The Chronicles of Narnia: The Lion, the Witch and the Wardrobe

If it's Harry Potter vibes you're feeling this time of year, add The Lion, the Witch and the Wardrobe to your list. The curse of an endless winter has been placed upon Narnia and, if you're somewhere where it snows, you can totally relate.
19. Home Alone

Nothing says 'chestnuts roasting on an open fire' or 'Jack Frost nipping at your nose' like the 1990 American classic, Home Alone. Every kid envisioned leading the life of Kevin McCallister at one point, minus those pesky burglars. This movie is full of festive fun and nostalgia.
20. White Christmas

On a night with "snow, snow, snow", there's nothing quite like Bing Crosby and Rosemary Clooney. Spectacular music, dazzling dance numbers, and a memorable story make this cozy holiday film a 'must' on our list.