Rupert Murdoch Plays Catch-Up with Reality, Creates 21st Century Fox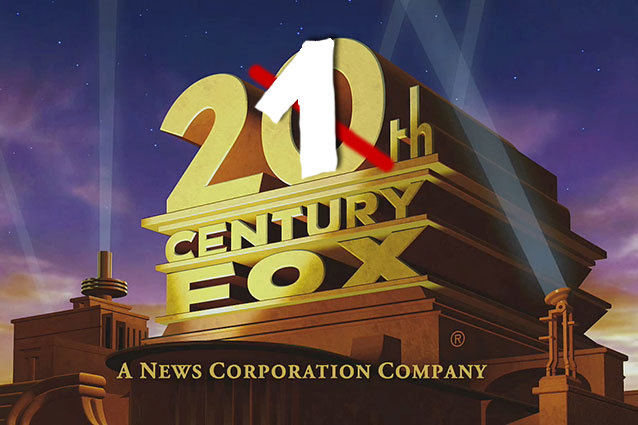 Yummie Tummie Shapewear. Nicholas Cage's son Kal-El. That Samsung phone that was named with an emoticon. These are all things practically begging for a name change. Twentieth Century Fox was not, unless you're mercilessly stuck in a bubble where everything is covered in body glitter and butterfly clips are so popular they're practically currency.
The joke about Twentieth Century Fox being an out of date moniker is about as relevant as our 1999 fears about the dreaded Y2K technological meltdown. Nonetheless, Rupert Murdoch is finally making the change: 13 years after the movie studio was plagued by, like, maybe 10 snarky dad jokes, he's changing the entertainment leg of his Fox empire to 21st Century Fox.
In a letter to employees obtained by Deadline, Murdoch explained the name change:
After much exploration, and valuable input from our executive team, we've chosen the name 21st Century Fox to take us into the future. 21st Century Fox is a name that draws upon the rich creative heritage of Twentieth Century Fox, while also speaking to the innovation and dynamism that must define each of our businesses through the 21st Century. Our new name is inspired by the very first company we acquired nearly thirty years ago as our initial foray into the awe-inspiring world of entertainment.
Cool story, bro. Just so you know, all this has accomplished is that it's reminded us that dad jokes existed long before you could hashtag them on Twitter and that we're going to spend the next century of our lives accidentally calling 21st Century Fox by it's old name. But don't worry, it's just going to get a new name again in 3013 and we'll have to start the whole process all over again. 
Follow Kelsea on Twitter @KelseaStahler
More:
'Mad Men' Star Takes on Grumpy Cat
'Seinfeld' Alum Set to Play 'Ninja Turtles' Master
'Gatsby' Star Carey Mulligan Says Her Daisy is Part Kardashian 
---
From Our Partners:


Eva Longoria Bikinis on Spring Break (Celebuzz)


33 Child Stars: Where Are They Now? (Celebuzz)