5 Movie Hotels You Can Actually Check Into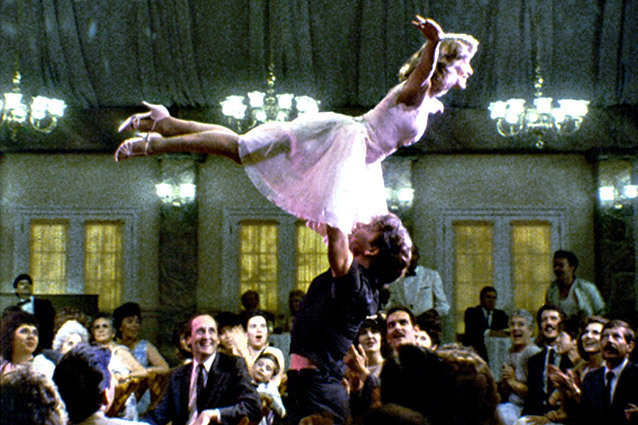 Artisan Entertainment via Everett Collection
We hate to break it to you, but The Grand Budapest Hotel is actually an early 20th century German department store. But don't let that bit of fictionalization kill the dream of a vacation inspired by your favorite film. These real-life accommodations set the stage for movie murder, plotting, and romance, and are a must for a cinephile's perfect getaway.
Mountain Lake Lodge — Dirty Dancing
Pembroke, Virginia's Mountain Lake Lodge played the role of Catskills resort Kellerman's in the '80s classic. Guests can even choose to book a special Dirty Dancing weekend with dance lessons, a trivia contest, and a scene-specific tour of the grounds. Transformational first love not guaranteed.
When you're in Los Angeles, follow in the footsteps of Clarence and Alabama and hole up in the '50s-fabulous Safari Inn. The motel and its famous neon sign have also appeared in movies like Apollo 13, as well as on TV in Six Feet Under, Monk, and more.
Beverly Wilshire Hotel — Pretty Woman
Those with deep pockets (or "uncles" with deep pockets) can relive Vivian's fairy tale in the extravagant Four Seasons Beverly Wilshire. The famous shops of Rodeo Drive are handy for any necessary revenge shopping sprees.
Timberline Lodge — The Shining
Guests at the Timberline Lodge in Oregon don't usually lose their minds during their stay; they prefer to hit the slopes. The exterior we know as the creepy Overlook Hotel is actually a National Historic Landmark and famous ski destination that was built during the '30s as a part of the Works Projects Administration.
The Stanley Hotel — Dumb and Dumber
If you've got a briefcase full of cash and a best friend who's as clueless as you are, Colorado's Stanley Hotel is the place for you. Stumble up the magnificent staircase or have a drink in the hotel bar where Lloyd Christmas first realizes that we made it to the moon. Bonus movie cred: Stephen King conceived the idea for The Shining when staying at The Stanley, which is considered by many to be haunted. It took over the part of the Overlook in the TV miniseries adaptation.