8 Child Actors and Their First Grown-Up Roles
Making the transition from squeaky clean kid actor to all-grown-up serious thespian is a bumpy road. Choosing the right "adult" project is key to successful career—but wrong move could solidify you as the "Disney Kid." Susie Mains, co-owner of Trilogy Talent and manager for onetime child stars Tobey Maguire and Fergie, told The Hollywood Reporter in 2010, "When you're done with your contract, where do you stand in the acting community? Is a serious film going to (consider) you as a lead?" Perhaps, but it's never a sure thing.
Real life "Disney Kid" Selena Gomez is the prime example. Post her breakout role in Wizards of Waverly Place, she's spent her big screen career voicing animated characters and appearing in the tween comedy Monte Carlo. But now she's ready for the big leagues, teaming up with the unpredictable Harmony Korine for Spring Breakers—part spring break romp, part crazed heist film. We seen some behind-the-scene (and scantily clad) shots of Gomez and Vanessa Hudgens riding around Florida, but who knows which way the movie will fall on the quality scale. But this is a big one for Gomez. Like all child stars, Spring Breakers is her gamble into serious movies. The results could make or break her future.
No pressure.
Looking back, here are few other child stars who did manage to keep their careers going, one way or another. Growing up is inevitable, but in Hollywood, it's how you do it is everything.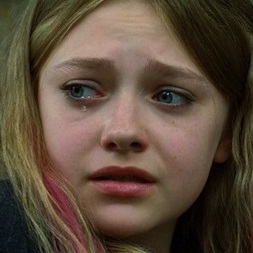 Dakota Fanning in Hounddog
Quite possibly the most infamous of all "Look, I'm not starring in any more Cat in the Hat movies, OK?" casting decisions, Fanning dropped her little girl persona earlier than most, tackling the serious Southern drama Hounddog at the age of 13. The movie's sensationalized, defining moment is a sequence in which Dakota's character Lewellen is raped by a boy her age, and while the movie was barely a blip when it hit theaters, the ripple effect from the brave move elevate Fanning above the rest of her young contemporaries.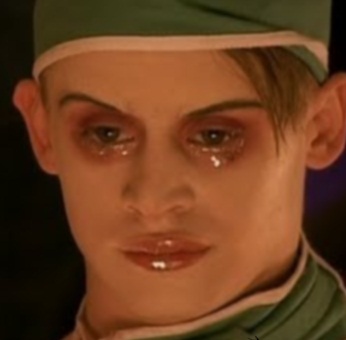 Macaulay Culkin in Party Monster
Culkin disappeared in 1994 after a string of uber-successful kid movies: Home Alone and its sequel, Pagemaster, Getting Even with Dad and Richie Rich, among others. He returned in 2003 for Party Monster—older, wiser and a little more strung out than his fans may have recalled. That may have come with the role, a small towner who drowns finds himself drowning in the New York party scene. We knew Culkin would one day return to the big screen, but no one was expecting him to do it with a yellow feather dress, purple wig and lipstick.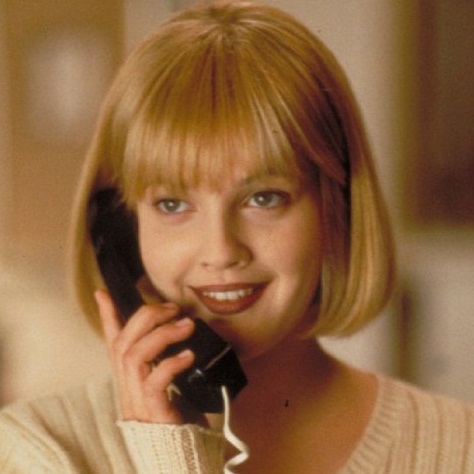 Drew Barrymore in Scream
Coming from a family of Old Hollywood players, no one was worried about Barrymore crashing and burning post-E.T., but few expected the actress to have such a keen sense of the business in integrating herself back into the talent pool. Barrymore made a cameo appearance in the opening scene of Scream, a now-classic moment featuring a babysitter caught in Ghostface's deadly slasher game. It was just the right amount of screentime; a reminder that Drew Barrymore was still thing—and an adult one at that.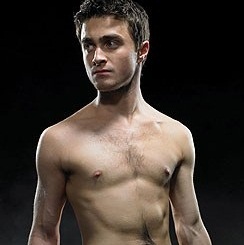 Daniel Radcliffe in Equus
In the home stretch of his eight-movie Harry Potter run, Radcliffe made a wise decision: head to the theater. After all, isn't that where real ac-toooors go to work? Answer: yes, and Radcliffe proved himself worthy of the title. His performance in Peter Shaffer's hard-hitting play, in which Radcliffe appeared nude in front of many a giggly Potter fan, earned him rave reviews.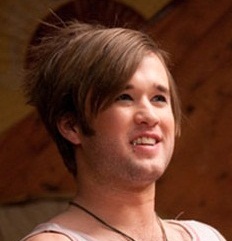 Haley Joel Osment in Sassy Pants
Much like Gomez, Haley Joel Osment is currently in transition phase. Difference is, his fate is in the can. After nabbing an Oscar-nomination for Sixth Sense and following it up with solid-to-middling follow ups (remember Secondhand Lions?), Osment ducked under cover and did what any 18-year-old would do: went to college. Enrolled at New York University, Osment dabbled in theater, making a brief appearance on Broadway in David Mamet's American Buffalo, before receding back into his studies. But Osment could make a return if Sassy Pants, his latest film role, makes waves. In the movie, Osment plays the younger boyfriend of a girl's recently out father. A far cry from his ghost-seeing days, but a role that could reposition him for years to come.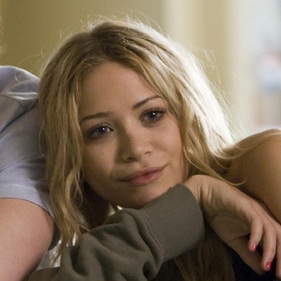 Mary Kate Olsen in Weeds
Mary Kate and Ashley weren't just the breakout names of Full House, actresses making a killing off home video entertainment, or inevitable big screen stars. They became a brand—an asset to their eventual fashion empire. Eventually, the fashion biz took priority in their careers (New York Minute bombing probably didn't hurt either), removing from the immediate spotlight that comes hand and hand with child stardom. But Mary Kate returned three years after New York Minute in a role designed to debut her new on-screen presence. In Weeds, Mary Kate played weed-smoking "bad girl" who romanced Hunter Parish's Silas. Since, Mary Kate's continued to land similarly spacey, low-key roles, never hitting the stride of her early years, but intentionally so.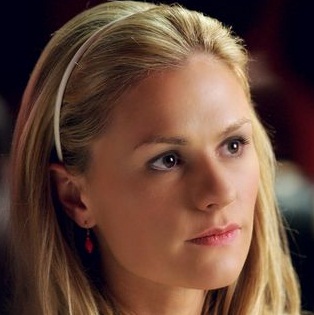 Anna Paquin in True Blood
What's amazing about Anna Paquin is that she never had a moment of transition. She was a child actor only because she was a child. From her first (and Oscar-nominated) role in The Piano at age 11, Paquin continued to book challenging material. Spielberg's Amistad, Jane Eyre, even Fly Away Home and the X-Men were above and beyond anything people her age were pulling off. Paquin's still young—only 29 and with over thirty credits to her name—but if she's had a memorable reinvention during her short career, it was the jump to HBO's True Blood. Vampire sex: always a wake up call, regardless of past or present career.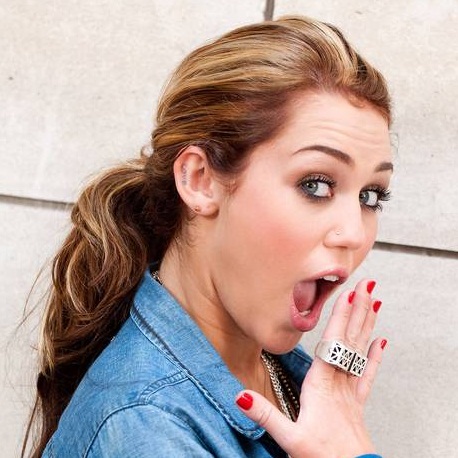 Miley Cyrus in LOL
Cyrus's early career had two roadblocks to overcome: she was another literal Disney Kid (starring in Hannah Montana for five years) and her faith-laden, country music image shoehorned her into the good girl role. For a few years, she owned it, translating Hannah Montana to the big screen and starring alongside real life boyfriend Liam Hemsworth in 2010's The Last Song. But the star stirred up controversy after paparazzi caught her smoking pot, then followed up the incident by taking on the role of a stoner in LOL. The rebellious move is an obvious play to drop the Hannah Montana baggage, but will it work?