'A Dark Truth': Andy Garcia & Forest Whitaker Have a Particular Set of Skills — EXCLUSIVE VIDEO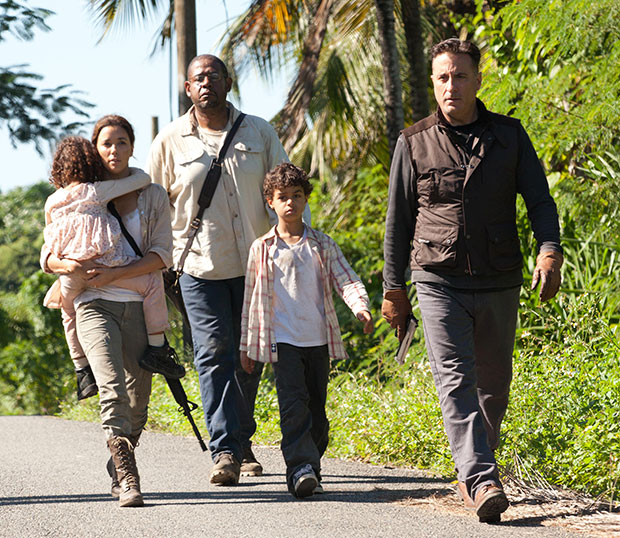 We're currently in a Renaissance for older actors kicking butt on screen. From Taken to The Expendables, Hollywood is wising up to the fact that actors who pack thespian clout are just as badass as ones laden with muscles.
The latest example is A Dark Truth, which pairs Andy Garcia and Forest Whitaker for a thriller of espionage and action. Garcia plays Jack Begosian, a former CIA operative who is called upon by a corporate whistleblower to expose her company's cover-up of a massacre in a South American village. Surprisingly, it's not an easy assignment.
In Hollywood.com's exclusive clip from the film, Garcia's Begosian teams up with Whitaker's Francisco Francis, the key to getting the truth out intact. Before fleeing with his wife (Eva Langoria) and son, Francis and Begosian backtrack to help a few locals in need. That's when Garcia and Whitaker show off just what it takes to be Oscar-nominated. It's not just a BFA in Drama.
Check out the clip below. A Dark Truth. On-Demand November 29, 2012 and in theaters January 4, 2013
Follow Matt Patches on Twitter @misterpatches
[Photo Credit: Magnolia Pictures]
More:
In Defense of 'Django' Director Quentin Tarantino's Worst Movie, 'Death Proof'
10 Best Box Office Bombs of 2012

'Friday Night Lights' Movie Not Likely, Says Zach Gilford — EXCLUSIVE

'Les Mis,' 'Dark Knight,' and More: The Best Trailers of 2012