'Admission' Trailer: Tina Fey, Paul Rudd, Lily Tomlin Make Pop Culture Fans Rejoice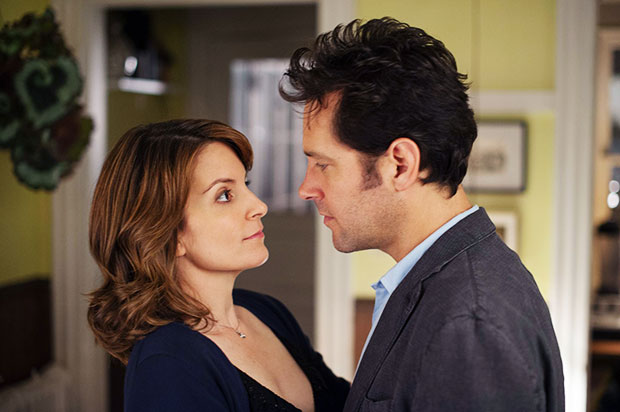 "You all want to know the secret formula for getting in?" Tina Fey's Princeton admission director asks a group of eager high school applicants. Well, based on the new trailer for his comedy Admission director Paul Weitz (About a Boy) clearly knows the secret formula for getting an audience in movie theater seats. Take the universally-adored Tina Fey, pair her with universally-adored Paul Rudd—something which, astonishingly, has never happened before—and let them riff off each other's shared affinity for comedy derived from level-headedness while dealing with people that are anything but level-headed. Yes, those crazy 17-year-olds determined at all cost to get accepted to "a name school"…and their even crazier parents. But when you're the admission director for Princeton? Yeah, you're going to be "on the receiving end of an entire nation's application panic." Queue the procession of self-made billionaires, gymnastic champions (Whose father is Cuban! And in a wheelchair!), and Bundt cake-carrying psychos.
Rudd runs a hippie commune-type school, with an apparently agriculture-heavy curriculum, who invites Fey's Portia to his school to help deliver a baby cow—the perfect opportunity for udder-based humor!—and to meet Jeremiah, a "prodigy." Actually, Jeremiah may really be…well, we'll just let you watch it for yourself, since the trailer practically gives away the whole plot of the movie. To sweeten the deal, Lily Tomlin plays Portia's rifle-toting mother, and there's even a brief glimpse of Wallace Shawn! In short, something for every conceivable pop culture fan. Check it out:
Watching this, all I could think of is that I can't believe there hasn't yet been a rom-com about tutors working in the frazzled world of SAT prep. Are you planning on seeing Admission?
Follow Christian Blauvelt on Twitter @Ctblauvelt
[Photo Credit: Focus Features]
More:
'Admission' Pairs Tina Fey and Paul Rudd, Pop Culture Explodes–TRAILER
First Golden Globes Promo: Watch Tina Fey and Amy Poehler Prove They'll Be Great
Death by Éclair: How Paul Rudd Almost Killed Leslie Mann on 'This Is 40'
You Might Also Like:

20 Hottest Bikini Bodies of 2012: Megan Fox and More!