AFI 100 Movies Available on Netflix Streaming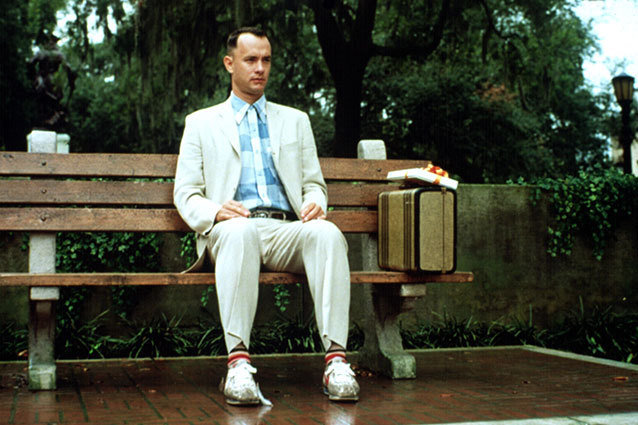 Paramount via Everett Collection
One of the most respected authorities on the greatest films of all time is the American Film Institute's "100 Years…100 Movies" list, first presented in 1998 and revised in 2007. For those who want to view some of the films considered the greatest ever, Netflix has you covered, providing viewers with 13 titles on the list through their streaming service. Take a look at what's available.
The General (1926)
Buster Keaton's silent comedy epic based on the true story of a train conductor during the Civil War may not appeal to most modern audiences (and it didn't to critics upon its release either) but it is now considered one of the greatest films of all time.
High Noon (1952)
The classic Western stars Gary Cooper as a retired sheriff who steps up to protect a frontier town from a notorious outlaw and Grace Kelly as his Quaker wife who wants him to stay out of it.
Double Indemnity (1944)
Considered one of the greatest examples of film noir, Double Indemnity tells the story of an insurance investigator (Fred MacMurray) who gets roped into a murderous insurance scheme by a conniving woman (Barbara Stanwyck).
Shane (1953)
Another quintessential Western, it stars Alan Ladd as wandering gunslinger Shane who ends up in the middle of a deadly Wyoming land dispute.
Intolerance (1916)
The oldest film on the list, D.W. Griffith's silent epic tells four parallel stories relating to morality through history.
Duck Soup (1933)
The classic Marx Brothers' comedy tells the story of Rufus. T. Firefly's (Groucho) appointment to leadership of the fictional, bankrupt country Freedonia which is on the brink of war.
The African Queen (1951)
Humphrey Bogart won his only Oscar as a Canadian riverboat captain traveling with uptight missionary Katharine Hepburn down an African river to blow a hole in a German blockade during the onset of WWII.
Butch Cassidy and the Sundance Kid (1969)
Paul Newman and Robert Redford cemented their place in cinema history with their portrayal of the legendary outlaws.
Forrest Gump (1994)
You can re-watch the smash hit starring Tom Hanks as the Alabama man with an IQ of 75 for the 100th time.
Titanic (1997)
Yup, the disaster epic that might be more popular to hate than like made the list. It's not as bad as people say. I'm sure millions of women who were teenagers in the late '90s would agree.
Platoon (1986)
Oliver Stone's tale of a young soldier in the Vietnam War has gained acclaim as one of the greatest war films of all time.
Pulp Fiction (1994)
This Tarantino instant classic telling several sordid, interconnected tales revolving around a surreal L.A. criminal underworld is one of the most widely-loved films of recent decades.
Do the Right Thing (1989)
Spike Lee became an icon with his tale of racial tension erupting in Brooklyn.