Almost-Star Tom Hardy to Play Almost-Hero in 'Everest'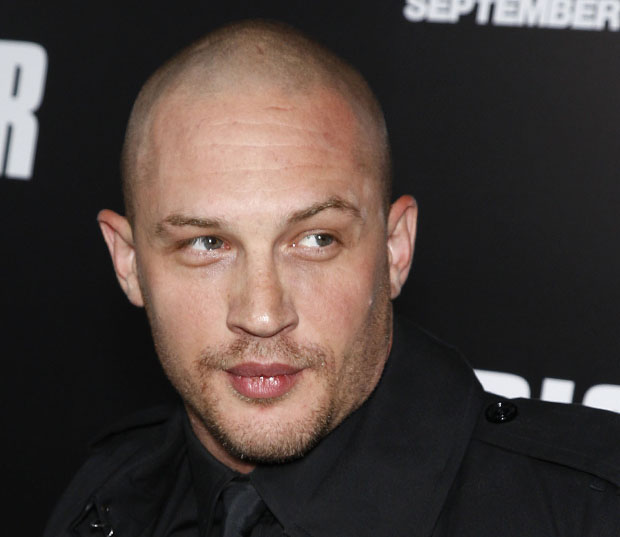 Mountaineer George Mallory might be the most noteworthy example of someone who almost did a thing. Three times in his 37-year-long life, Mallory attempted to climb Mt. Everest, the highest peak on Earth's surface. His ultimate demise came during the last of these expeditions in 1924; the climber's body was finally discovered in 1999 on the North Face of the mountain. And although Mallory never completed his goal as planned, his story is nonetheless worth telling. Deadline reports that filmmaker Doug Liman has opted to translate Mallory's tale to film, titled Everest, and Tom Hardy is reportedly in talks to play the English mountaineer.
Hardy is an appropriate choice for Mallory for all the usual reasons. He can sell intensity, boasts a mountaineer's physique, and he even kind of looks like the guy. But beyond all this, Hardy himself is no stranger to almost-greatness. As detailed intricately in our own Kelsea Stahler's examination of the actor's career and rise toward (but not quite to) stardom, Hardy has achieved a long line of successful turns as arch nemesis (The Dark Knight Rises), romantic rival (This Means War), and bowler-topped older brother (Lawless), but has never scaled to the peak of a film's stardom. But perhaps this new lead role will afford Hardy that final upward step.
Liman is experienced in the action/thriller genre (The Bourne Identity and Mr. & Mrs. Smith), as well as with some more intimate drama stories (Swingers), and will likely have to balance the two in order to create an applicable tribute to ill-fated adventurer Mallory. Hardy is duly capable of all such themes. The actor has his starring turn in Mad Max: Fury Road on the horizon, but that might be unjustly cursed with the connotations attached to reboot series. As such, Liman's project might be the final challenge Hardy needs to truly become a genuine movie star. Everest could very well be Hardy's… white whale.
[Photo Credit: Wenn]
More:
Tom Hardy, Leonardo DiCaprio, Tobey Maguire to Produce Anti-Poaching Film
Before Bane: Tom Hardy's Bad Guy Audition for 'Star Trek: Nemesis' — VIDEO
Hugh Jackman's Abs Are Sharper Than His Claws in 'The Wolverine' — PIC