'Amazing Spider-Man 2' Reveals an 'Office' Nazi Hunter in the Cast — PICS
While Sam Raimi's third Spider-Man film might be a tear-inducing memory for many of us, there are a handful of Hollywood names who owe their big screen careers to the trilogy. Known best for their work on television, the likes of James Franco and Topher Grace joined the world of cinema with Raimi's series. And this promotion of sorts seems to carry forth in director Marc Webb's Amazing Spider-Man reboot. The filmmaker, who has been tweeting a slew of pictures from the set of his developing second Peter Parker chapter, reveals the inclusion of one B.J. Novak in the cast — the actor known best as Ryan Howard, the egomaniacal temp/executive from The Office.
RELATED: Who Is Chris Cooper Playing in 'The Amazing Spider-Man 2'?
Novak is revealed in a joyless pair of specs in the below image from the Amazing Spider-Man 2 set. Although a small but prominent role in Quentin Tarantino's Inglourious basterds predicted a transition to film for the actor, we have yet to see him continue a cinematic streak. But this surprise turn in the Marvel venture could mean bright things for Novak's big screen future. Click the image below to see more pics from the Amazing Spider-Man 2 set.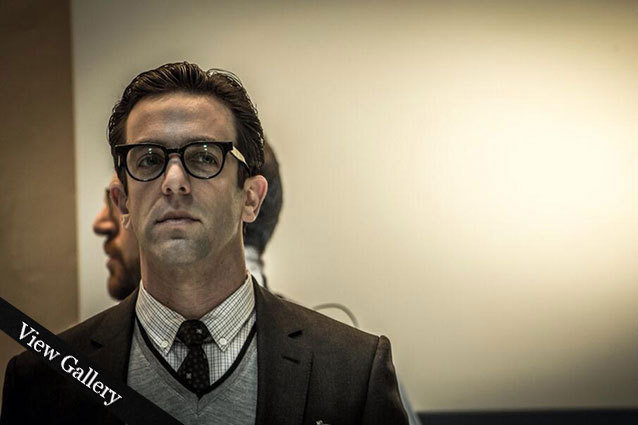 Novak is also slated to appear in the comedy The Internship and the dramatic biography film Saving Mr. Banks. The Amazing Spider-Man 2 will hit theaters in spring of 2014.
Follow Michael Arbeiter on Twitter @MichaelArbeiter
[Photo Credit: Twitter]
---
You Might Also Like:


15 Oscar-Winning Nude Scenes


10 Insane 'Star Wars' Moments You Didn't Notice