'Amazing Spider-Man 2': Paul Giamatti In Talks to Play Unfriendly Neighborhood Rhino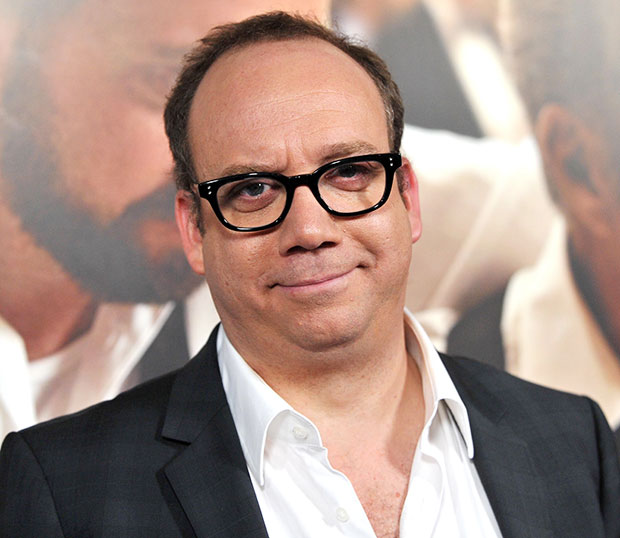 All together now! Spider-Man, Spider-Man, does whatever a spider can… against two bad guys?
He'll have to, because Sony confirms that Paul Giamatti is in talks to play the thick-skinned nemesis Rhino for 2014's The Amazing Spider-Man 2, expected to go into production in February. It had already been announced in November that Andrew Garfield's Spidey would be tangling with Jamie Foxx as classic villain Electro, with Dane DeHaan on board as Harry Osborne, a.k.a. The Future Hobgoblin. Shailene Woodley has also been announced to play Mary Jane Watson, previously portrayed as a Broadway hopeful by Kirsten Dunst in Sam Raimi's trilogy. That now leaves Felicity Jones as the only cast member who's role hasn't yet been specified.
Marvel introduced Rhino to their Spider-Man comics in 1966. Unlike Spidey, the Lizard, or the Sandman, Rhino is not a mutant. He was originally the product of an Eastern Bloc engineering project to graft an impenetrable artificial hide to a Soviet soldier"s skin. When wearing the hide, the subject would be all but invincible, capable of deflecting bullets, withstanding extreme temperatures, and able to crash through walls like a juggernaut. To aid in his quest to smash things and look as goofy as possible, he'd wear a horn atop his head. No surprise that comic writer Mike Conroy called him "one of Spider-Man's dimmest villains."
In his battles with Spidey and Hulk, he was decidedly a Cold War Era villain. He was even known to team up with Hulk's nemesis, The Abomination, who was the antagonist of 2008's Ed Norton yawner The Incredible Hulk. You know what that means: crossover! Okay probably not. Actually, in recent years, with the Cold War having receded into the history books, Rhino has been portrayed in a more sympathetic light, and has even teamed up with Spider-Man on a few occasions.
Paul Giamatti has made no secret about his desire to play Rhino in the past. In a May 2011 appearance on Conan, he all but pitched Sony to play the role. "He looks like a rhino!" Giamatti said. "Why would I not want to do that? He would run into stuff real fast and smash into it…I think I would be the best Rhino possible."
This does raise an age-old question, however: how many villains is too many? In fact, you could argue that there's never been a great comic book movie that features more than one nemesis for its superhero. Tim Burton's Batman franchise, which initially honed in with laser-focus on Jack Nicholson's Joker, unraveled when both Catwoman and the Penguin (and maybe even that creepy Christopher Walken character) battled the Caped Crusader in Batman Returns. (To say nothing of the multiple evildoers in Batman Forever and Batman & Robin.) Raimi's Spider-Man franchise itself melted down when it decided to have three villains for its third installment. Or four, if you count Evil Emo Spider-Man, who literally punches Mary Jane in the face after dancing his way through a cabaret. The reason why these films don't work is pretty simple: with more villains the plot invariably becomes more complicated, the characterizations for each of the baddies are watered down, and the battles become bloated and excessive. The Amazing Spider-Man 2 will have a lot of history to overcome if it's to reverse this pattern.
What do you guys think? Excited about the prospect of Giamatti playing the Rhino? Or would you rather, if Giamatti were to take on any future comic book project, for him to get his Harvey Pekar on again with a sequel to American Splendor?
Follow Christian Blauvelt on Twitter @Ctblauvelt
[Photo Credit: WENN]
More:
Paul Giamatti Talks 'John Dies at the End', and How We'll Watch Movies in the Future
Andrew Garfield on 'Amazing Spider-Man 2' Costume Changes and Superhero Responsibilities
'Amazing Spider-Man': One on One with Garfield, Stone, Ifans, Leary and More!

J. J. Abrams and 'Star Wars': Has the Lightsaber Been Passed to the Right Director?