Is 'Amazing Spider-Man 2' Making the Promise of All Out War? — PICS
For fans whose Spider-Man knowledge doesn't extend too far beyond the material covered in Sam Raimi's good/great/awful trilogy, the name "Ravencroft" might not ring a bell. But if you've been keeping a watchful eye, you'll have noticed the insignia for the eponymous organization popping up all over the Amazing Spider-Man 2 set. The latest in director Marc Webb's set pic tweets have showcased the nefarious Ravencroft Institute for the Criminally Insane, Marvel's answer to the Batman universe's Arkham Asylum.
Locked away in Ravencroft are a slew of Spider-Man baddies deemed unfit for civil living… and it seems as though one or two of them are going to slip through the cracks in the upcoming sequel. After all, why would director Webb bother sharing images of armed security guards and ominous steel doors if not to suggest that there's going to be trouble?
RELATED: Chris Cooper Joins 'Amazing Spider Man 2': Who Is He Playing?
Click through our gallery of Amazing-Spider Man 2 set pics to unravel more of Marc Webb's upcoming mysteries.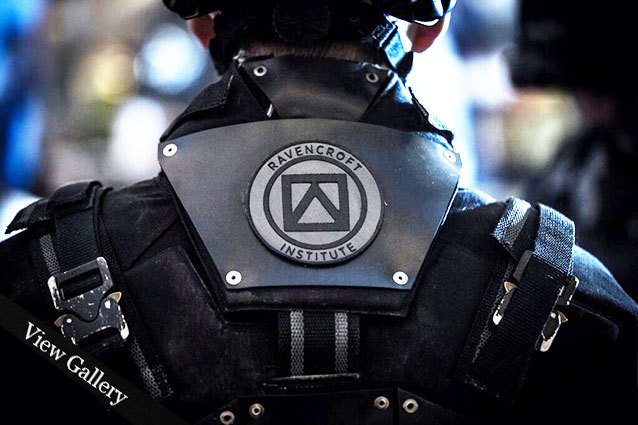 Follow Michael Arbeiter on Twitter @MichaelArbeiter
[Photo Credit: Twitter]
---
You Might Also Like:


15 Oscar-Winning Nude Scenes


Young Jack Black Is Totally Unrecognizable