Can Liz Gillies, Parker Young, And Keke Palmer Reinvent The Pulpy Horror?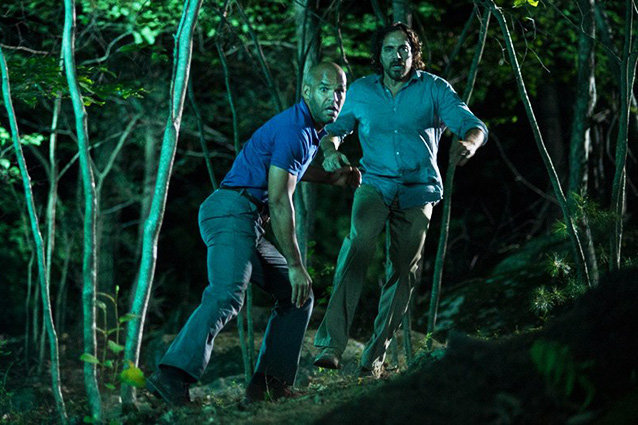 Chiller Network
Every once in a while a fun, new, horror flick comes around and plays around with the old genre a bit. This year's Animal does just that, and also stars some very familiar TV faces, including Elizabeth Gillies (Victorious, Winx Club) and Keke Palmer (True Jackson, Winx Club), along with Parker Young (a favorite from Suburgatory and Enlisted) and Paul Iacono. 
In a recent interview Liz Gillies said that her fans will be pleasantly surprised at how the film works against certain horror movie clichés, even as it shows love to throwback styles of the genre (after all, they are playing a group of kids in the woods, running from something). She also mentions that the movie is really funny (much of which has to be attributed to Iacono's character).
There's also a fantastic—albeit brief—cameo from rapper Eve, which is reason enough to check it out. Well that, and the Parker Young factor:
Animal is in theatres and available for purchase on iTunes now!
Follow @Hollywood_com Follow @shannonmhouston