With His NYFCC Heckling, Armond White Is No Longer a Critic, But a Bully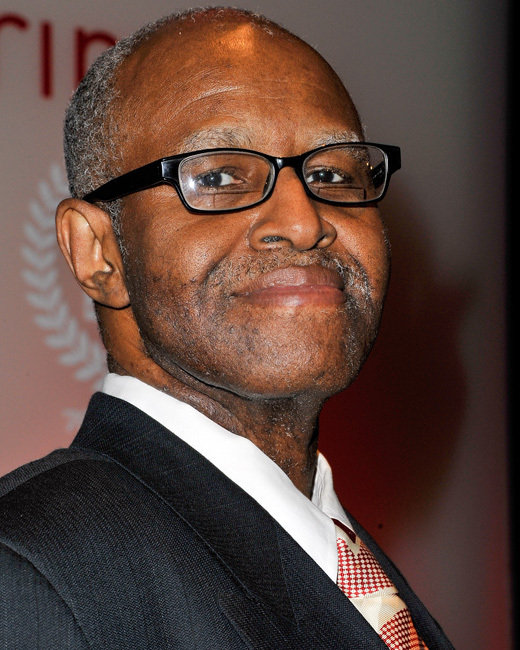 D Dipasupil/Getty
It throws up a red flag when you endorse Jack & Jill as a tribute to the plight of the Jewish-American family. Still, there's not necessarily anything inherently problematic about Armond White's proclivity to veer from the crowd when it comes to film criticism. Devil's advocacy can be a valuable method of finding new merit in familiar material or ideas. But White's decision to heckle, insult, and curse at 12 Years a Slave director Steve McQueen on Monday night at the New York Film Critics Circle Awards — behavior he might deem befitting of his infamous persona as an industry "honest voice" — represents the ugliest shade of his ostensible mission statement, and generally reprehensible behavior from any vantage point.
White's illustrious track record for presenting reviews of stark contrast to those offered by the critical community has devolved into little more than a "shtick." We know so well what an Armond White review entails that we couldn't have expected him to express favor for 12 Years a Slave. Yet, eyes still rolled when White lambasted McQueen's historical picture in CityArts, finding less genuine criticism than audacious pot-stirring.
Still, a particularly diplomatic force could argue for the value in this kind of review. 12 Years a Slave isn't a perfect film, and its position atop 2013's pedestal as the "sure-fire" Best Picture winner and most powerful movie about American slavery are healthy, and necessary, to question and challenge. Once you consider these facts, you might well find yourself still sitting happily in the camp of McQueen's film, but you might be glad all the more for having braved the examination rather than accepting its aplomb blindly.
But heckling? Where, pray tell, is the value in that? How detrimental must White think that movies like 12 Years a Slave and How to Survive a Plague (last year's award-winning AIDS documentary, which White too heckled when it was introduced at the NYFCC by Michael Moore) are in order to justify this angry, ugly antagonism of earnest, well-meaning artists?
The language that White used on Monday night was particularly offensive. Katey Rich of Vanity Fair, seated in the NYFCC audience, notes that White employed exclamations like "White liberal bulls**t" when McQueen took the stage, following what she highlights as a beautiful introductory speech by musical icon Harry Belafonte. Following this inception of the derision, White or a member of his immediate company maligned McQueen or Belafonte by shouting, "You're a garbageman and a doorman!" — a particularly despicable epithet due to its misplaced affront to the occupations in question, as well as a formless, meaningless insult to the parties onstage. In short: not criticism. Bullying.
In criticism, no matter how volatile or controversial, there is always a constructive end — that to explain why something falls short and how it might have better served its audience. In bullying, there is no constructive end. There is only the directive to hurt, shame, or dislodge from grace one's target. In other words, there is no value to it and no defense of it. And if this is the way White conducts himself, we have to imagine that his intentions fall squarely within the borders of the definition of bullying. That his reviews, no matter how eloquent they might be, are not intended as a tool in the construction of a better and more valid cinematic world, but a means to hurt and shame others, or to escalate his own grace.
We're not at all sure if it's playing out the way he wants it to — we're talking about him, aren't we? — but we do feel that in his actions, Armond White absolves himself of the title of critic altogether.