Review: 'August: Osage County' Gives Unbeatable Performances But Slips Up in the Dark Comedy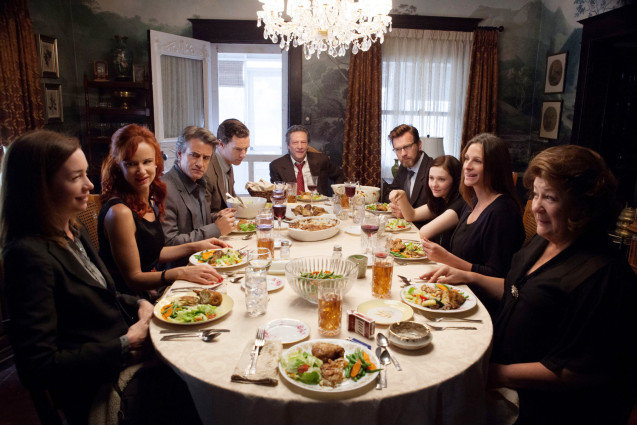 Weinstein Company via Everett Collection
Forget the television commercials that try to reduce August: Osage County to either some madcap romp or some cheery family comedy. This film is dark. Based on the Pulitzer Prize-winning play by Tracy Letts, who adapted his script for this big screen version, the black humor of the play does not necessarily translate on screen. Instead, it feels like a bleak downward spiral of a family so full of bitterness and resentment, it's on the verge of implosion.
As directed by John Wells, the film version of August: Osage County may not feel like a fun movie, but it's a terrific study of a family on the brink. As he steers the drama to slow-burning heights, anger both repressed and unchecked coil around each other like two boa constrictors trying to consume the other. The lengthy conversations swell to epic confrontations that are a sight to behold.
The cast offer up sincere performances that take the story to another arena that's more heartbreak than humorous. Violet (Meryl Streep) first appears on screen with short-cropped gray, scraggly hair, chain smoking while both cursing and sweet-talking her husband (Sam Shepard) in a drunken stupor as he attempts to hire service aide Johnna (Misty Upham). "Are you an injun?" Violet asks her.
Violet is an old time "casual racist." But she also has mouth cancer and a habit of abusing pain killers. She seems constantly on the edge of boiling over. She can't seem to bear her proximity to the end while everyone else watches. Hell hath no fury like a narcissist on the edge of death.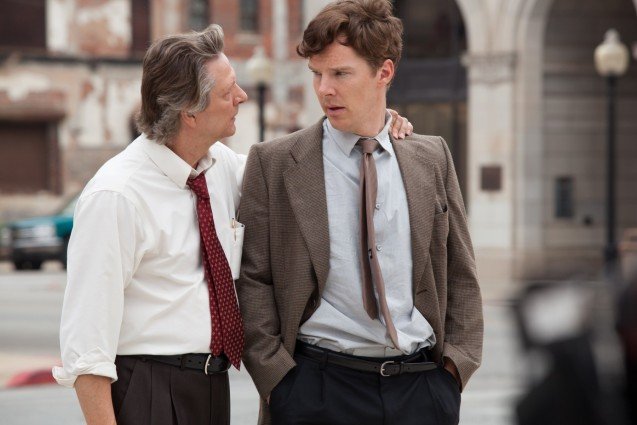 Weinstein Company via Everett Collection
The target of much of her anger falls on, but is not limited to, her three daughters. She treats eldest Barbara (Julia Roberts) as a threatening equal (dad's favorite), Ivy (Julianne Nicholson) with passive-aggressive disdain and the youngest, Karen (Juliette Lewis), with mean, outright insignificance. It's such a varied pallet of abuse that it would be decadent if it didn't come off as so cruel. All actresses hold their own, feeding off Streep and the rich script, which offers up one skeleton after another in the family's history of unresolved issues.
Streep's work in August: Osage County could be among the best of her many great performances. She plays an unlikable, often cruel character, which is all the more reason to appreciate how she can turn the angry, abusive matriarch into a sympathetic woman. In the end, your heart will break for what she knows have been missteps in raising a family. Too egotistical a wretch to rise above her failures for a kind word, she seems to clash with her own zealous pride, which gradually unravels through the course of the film.
Wells, who comes to this film — his second feature — after directing several episodes for the Showtime dysfunctional family series Shameless, also seems inspired by the source material. He dresses up the mise-en-scene appropriately. The film's washed out browns and yellows capture the rotting malaise of a family barreling toward disintegration. The music is moving in parts, if somewhat manipulative. This is an emotional roller-coaster of a film.
Ultimately, as it's based on a play, August: Osage County is about performances. Wells gives the actors plenty of room to tear into the material, even if it fails to rise to the play's black comedy. But who cares if August: Osage County does not necessarily pull that off? It instead offers a rather twisted, morose family drama that features some of the year's best acting turns. 
3.5/5
Follow @HansMorgenstern | Follow @Hollywood_com