Awards 2012: Making a Case for Albert Brooks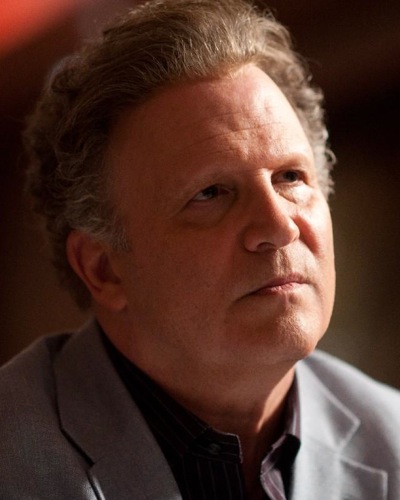 "My hands are a little dirty." – The Driver
"So are mine." – Bernie Rose
A "Best Actor" performance is all about being all-encompassing, heralding, nuanced leading roles that effectively challenge the audience while guiding them through a story's narrative. But a Supporting Actor has a lot more leeway in the restraint department. This is the category where character actors shine; a few choice lines can land a person a nomination and theatrics are never off-limits. Sifting through past winners and nominees, you'll find a lot of villainous folk, and for good reason—reality is important, but being stylish and creepy as hell comes first. Playing bad ain't easy, and when it comes to awards, voters eat it up.
Enter Albert Brooks' Bernie Rose from this year's Drive, a man whose schlubby exterior drapes a devilish mob boss who doesn't mind taking a knife to a guy's hand for motivational purposes. Rose fits perfectly into director Nicolas Windig Refn's carefully crafted, heightened reality, never lampooning maniacal baddies of film history, but feeling no pressure to reserve his most heinous of tendencies. Ryan Gosling's Driver becomes entangled in Rose's criminal underworld after lending his skills to a racing partnership between his longtime friend Shannon (Bryan Cranston) and the shady financier. But when The Driver ends up intertwined with a heist-gone-wrong that has roots in Rose's business, all hell breaks loose. And hell lives inside Albert Brooks.
In an interview I conducted with David Cronenberg for his 2011 film A Dangerous Method, the filmmaker described the casting process as "the dark art" of directing, a blind gamble where a person relies on "intuition based on what you feel will happen." The surprise of seeing Brooks, a respected filmmaker and well known comedian, inhabiting the scummiest of scumbags is a sight to be seen, and for that, both Brooks and Refn deserve credit. Brooks is playing against type and playing against type well. Of course, we've seen the actor in bad guy roles before—while he popped up as the villain in The Simpsons Movie, I prefer his animated stint on the small screen version, as the Bond-esque baddie Hank Scorpio—but Drive is really the first time where Brooks isn't playing a ruthless character for laughs. While he drops the humor, Brooks has an inherent comedic edge, and it gives Rose's bloody antics the twinge of delight. He likes watching his enemies suffer. Refn knew he had casting gold in Brooks.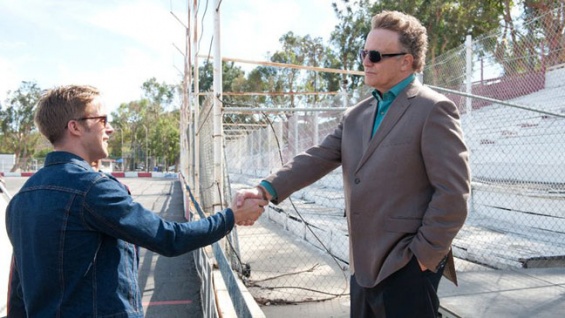 But let's not undersell Mr. Brooks' work in Drive. Bernie Rose isn't in his genes, but rather a careful balance between the familiarities and characteristics that we love about the actor and talents he's obviously been hiding for far too long. We've seen Brooks click with ensembles in naturalistic films, like Tom in Taxi Driver and Aaron Altman in Broadcast News, but in Drive, Brooks turns up the acting dial ever so slightly to fit in with the rest of the Drive gang, a bunch that doesn't mind coasting along Los Angeles streets to synth music and chilling. Rose is the inverse, the anti-lovey-dovey. To contend with the dreamers, Brooks must play with the nightmares and play he does, making Rose a killer we love to watch in action. Never cartoonish, never dull, never predictable.
Refn alley-oops his supporting actor with solid material, and the only real grievance with the film is the desire for more. More Albert Brooks. More nefarious badassery. But we got the Drive we got, and I'm thankful for that. Brooks has been nominated for a Best Supporting Actor award at this year's Golden Globes and an Oscar nom is likely possibility. Let's hope voters take another spin with one of the year's best bad guys.
="font-style:>