'Beautiful Creatures,' 'The Mortal Instruments' and More YA Books You Should Know About Before Seeing the Movie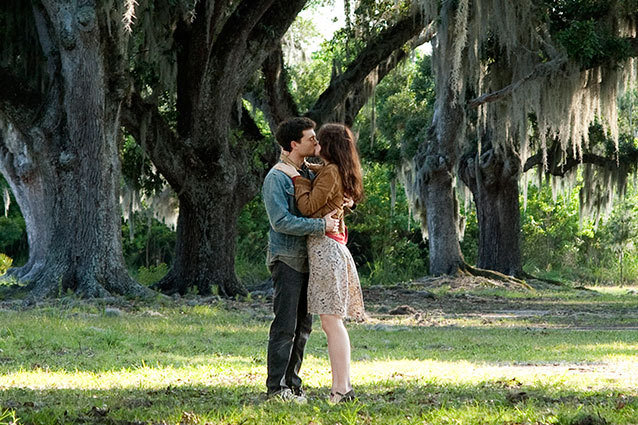 Even before Twilight — or Harry Potter — Hollywood had made a habit of turning beloved books into movie hits. You can thank the vampire craze for the booming genre of young adult fiction in publishing, though, and its success (along with Potter's and The Hunger Games') has paved the way for a booming, previously untapped market.
The latest book-to-movie adaptation, Beautiful Creatures about a 15-year-old witch, her mortal boyfriend, and their ill-fated romance, hits theaters on Thursday, Feb. 14. It's just the first in a string of post-Twilight, post-Hunger Games movies based on popular YA book series to hit the theaters (or the small screen) in 2013. Instead of catching up on dozens of novels, why not peruse Hollywood.com's YA primer for a taste of each before you decide which books are worthy of your time?
RELATED: 'Beautiful Creatures': Alice Englert and Alden Ehrenreich On Their Fiery Kiss
Beautiful Creatures, Kami Garcia and Margaret Stohl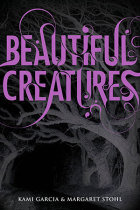 What Happens:Lena comes from a long line of casters (witches), who, upon their 16th birthday, are claimed for the light or the dark. She moves in with her shut-in uncle in a small Southern town and becomes increasingly worried that she'll go dark as her fateful claiming day approaches. Complicating matters further is that she falls in love with mortal Ethan, her new classmate.
Love Triangle? Not here. These two fall in love almost immediately, but Lena's claiming is what comes between them.
Development: This movie comes out on Valentine's Day. You should probably pay better attention to the billboards and commercials (and the second paragraph of this story).
Who's Attached: Alden Ehrenreich and Alice Englert play the mortal and caster who fall in love, while a pedigreed cast of veterans, including Viola Davis, Jeremy Irons, and Emma Thompson, add their support.
Should You Read? Like many series, the first book's engaging, while the subsequent volumes run off the rails. Stick with Beautiful Creatures and you won't be disappointed.
RELATED: Why 'Beautiful Creatures" Lineup Of Thespians Separates It From The YA Pack
Divergent, Veronica Roth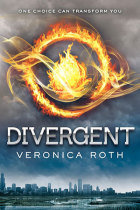 What Happens:In a dystopian future, civilization has split up into personality-based factions. Once children reach high-school age, they're tested to find out the tribe for which they're most suited. Abegnation (Selfless) teen Beatrice learns that she has qualities of her native faction, along with Erudite (Intelligent) and Dauntless (Brave) — she's divergent, a very dangerous quality. Beatrice decides to join the Dauntless, renames herself Tris, and learns how brave she actually is.
Love Triangle? Nope. But Tris does fall for her sexy, older instructor, Four, also a former Abignation.
Development: Production should start any day now, and the project is actively casting. Neil Burger will direct the film, which is being produced by Summit Entertainment (the company behind Twilight).
Who's Attached: Oscar nominee Shailene Woodley will star, but her love interest is proving harder to cast. Kate Winslet is circling the project, though it's unknown what character she'd potentially play.
Should You Read? Heck yes. Plus, the sequel, Insurgent, is just as good — a rarity in the YA book world.
NEXT: Forbidden Love, Demon-Fighters, and Hunger Games Bachelor-Style



Delirium, Lauren Oliver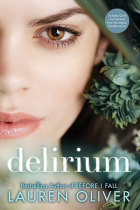 What Happens:In a dystopian near-future, love has been banned. All teenagers undergo a surgery that eliminates the emotion from their brains after their 18th birthday, when they are matched with their spouse. Lena is all set to live her assigned life, but things get complicated when she meets a boy from the Wilds — the forest outside her walled-in society — and, naturally, falls in love before her operation.

Love Triangle? It's a little hard to have a triangle when love is outlawed, but Lena has her share of illicit affairs. In both the first and the second books of the trilogy she manages to develop real, passionate feelings.

Development: Fox is currently producing a pilot for the 2013-2014 broadcast season.

Who's Attached: Emma Roberts will star as our rebellious heroine Lena, but her potential boyfriend/s has/have not yet been cast.

Should You Read? Definitely. Delirium is fascinating, and the sequel, Pandemonium, is unique in that the setting and most of the characters are completely different from the first book — usually there's not such a drastic change.

RELATED: Kevin Zegers Stares Us Down in 'Mortal Instruments: City Of Bones' — EXCLUSIVE PIC

The Mortal Instruments, Cassandra Clare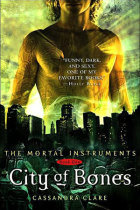 What Happens:Ordinary teenager Clary finds out that she's a member of a secret race of Shadowhunters, or demon-fighters, and is taken in by bad boy Jace and shadowhunter siblings Alec and Isabelle when her mother is kidnapped by the Voldemort-like evil villain Valentine. Clary and her new friends must find the Mortal Cup to save her mother — and prevent Valentine from rising to power again.

Love Triangle? Clary's mortal BFF Simon is hopelessly in love with her, but she's too busy crushing on buff, badass demon hunter Jace to notice.

Development: This one's already been made — The Mortal Instruments: City of Bones was filmed in Toronto in 2012 and is scheduled to hit theaters on August 23, 2013.

Who's Attached: Lily Collins stars as Clary, while former Twilight vampire Jamie Campbell Bower plays Jace, Kevin Zegers is Alec, and Jemima West is Isabelle. Robert Sheehan, of the British teen superhero series Misfits, plays Simon.

Should You Read? The first book's an engrossing introduction to the shadowhunter world, but you don't need to read more than that. Plus, there's a weird incesty storyline that we just can't get behind even though it's easy to predict the eventual, non-gross outcome.

The Selection, Kiera Cass
What Happens: In a dystopian future (sense a theme?), low-caste teenager America Singer is chosen, Hunger Games-style, to compete in a Bachelor-esque contest to win the prince's hand in marriage. Unfortunately, the rebel forces who oppose the prince's father's rule decide to disrupt the competition as a way to win back the kingdom.

Love Triangle? Although America's dedicated to her secret fiance, a lower-class soldier assigned to protect the castle where she's now living, she strikes up a very real friendship with the prince that has the potential to blossom into something more.

Development: The CW developed (and rejected) a pilot for the 2012 season, but has completely revamped the script and story — deviating from the book's framework in very key ways — for a second go-around.

Who's Attached: Aimee Teegarden and Ethan Peck played America and Prince Maxon in the first version, but both actors have moved on since then and the project is actively casting round two.

Should You Read? In a word, no. If the show makes it to series, a quick plot summary is more than enough to catch you up on the book series' goings-on. Besides, most TV shows adapted from books deviate from the original plot within episodes.

RELATED: Wes Anderson on the Young Adult Fiction Books That Inspired 'Moonrise Kingdom'

The Fault in Our Stars, John Green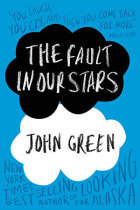 What Happens:Just because a book is YA doesn't mean it needs supernatural romance or a dystopian bent. This very modern, very real novel follows teenage cancer patient Hazel as she meets and falls in love with fellow cancer victim Augustus. Other stuff happens too, but you'll be too busy crying — tears of sorrow, tears of happiness, tears of joy, tears of grief – to articulate the plot too.

Love Triangle? Only disease gets in the way of Hazel and Augustus' love.

Development: The movie, written by (500) Days of Summer scribes Scott Neustadter and Michael H. Weber, is set to film over the summer.

Who's Attached: TFIOS hasn't been cast yet, but add Hollywood.com to the list of many who believe Mae Whitman would be the perfect Hazel.

Should You Read? You mean you haven't yet? TFIOS was No. 1 on Time's best books of 2012 list — not best YA books, best of all books. Get to a bookstore/library/ebook purveyor immediately, and don't forget the tissues. You'll need them.

Vampire Academy, Richelle Mead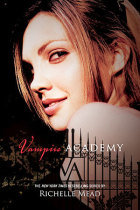 What Happens: Rose Hathaway is headstrong, independent Dhampir (half-human/half-vampire) bodyguard in training to protect her best friend, Moroi (vampire) princess Lissa Dragomir, the last in her royal bloodline following a tragic car accident. The Strigoi – the fiercest and most dangerous undead vampires who kill humans, Moroi, and Dhampirs —have made it their mission to end Royal bloodlines, so Lissa is their prime target. Rose and Lissa have been on the run from St. Vladimir's Academy because of the dangers the Strigoi present, but they're dragged back to the school where they become enmeshed in  government politics, the school's social scene and Rose's forbidden romance with her much older instructor, Dimitri Belikov, who is known as a god among the Guardians.  

Love Triangle? Not really. Rose and Dimitri's romance is filled with enough obstacles without another person complicating things, but another Dhampir student, Mason, tries to throw his hat in the ring with deadly consequences. Later in the series, a royal Moroi complicates the romance a bit, though.

Development: Optioned by Preger Entertainment way back in the summer of 2010, the movie adaptation is finally moving forward with a cast and everything. Heathers' Dan Waters wrote the script, and Don Murphy will produce. The name of the first movie has changed from Vampire Academy to Vampire Academy: Blood Sisters, the name of the first book in the German version of the series.  

Who's Attached: Zoey Deutch, who has a supporting part in Beautiful Creatures, will star as Rose, Aussie actress Lucy Fry will play Lissa, and Russian superstar (but unknown in the U.S.) Danila Kozlovsky will play Dimitri.  

Should You Read? Sure — the series is pretty engrossing; there's a reason author Richelle Mead wrote a spinoff series, Bloodlines, with characters from the VA world. If you're into the supernatural but want a more mature series to get into, this is for you.

Follow Jean on Twitter @hijean

[PHOTO CREDIT: Warner Bros. Pictures; Penguin Group; Margaret K. McElderry; Harper Teen; Katherine Tegen Books; Harper Collins Publishing; Dutton Books: Little, Brown and Co.; Dutton Books]