It Looks Like Winona Ryder Will Be Back for 'Beetlejuice 2'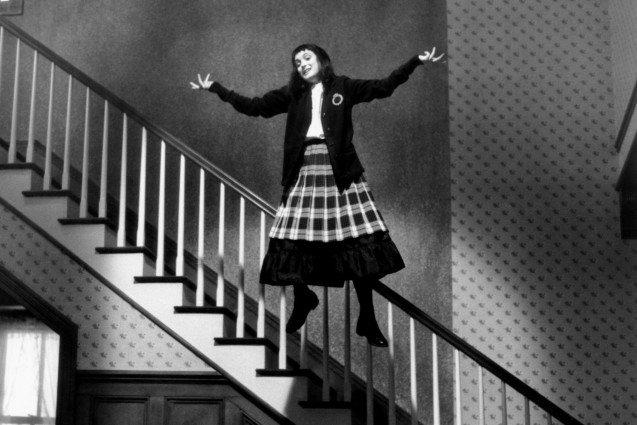 Warner Bros via Everett Collection
Sparking up a ton of excitement, Winona Ryder hints to The Daily Beast that she might very well be on board for Beetlejuice 2, a sequel she suggests will, like the original, be directed by Tim Burton and star Michael Keaton. "I would never go near [a sequel] if it was not Tim and Michael," she promised to TDB. And this won't just be a sly cameo, either. It should be an all-new Lydia Deetz adventure picking up the appropriate 27 years since the last film ended, and bringing ghost advisor Betelgeuse along for the ride. 
So far, Ryder, Burton, and Keaton are the only people confirmed for the movie. And while Burton has worked steadily since, often to diminishing returns, Keaton and Ryder both have stayed pretty far under the radar lately, surfacing every so often but rarely for a project as big as this. Hopefully their involvement indicates a quality script. And while Burton has been in something of a slump lately, since wrapping the upcoming biopic Big Eyes, he's made this sequel a priority, and the last time he returned for a sequel, we got the goofily unhinged Batman Returns.  
So far, though, Geena Davis and Alec Baldwin don't seem to be returning as the Maitlands, the recently deceased protagonists of the original film. The more that comes out about this sequel, the less and less it sounds like a followup to the 1988 film and the more it sounds like a conclusion to the classic 1989 cartoon TV series. Now we'll just have to wait until Catherine O'Hara and her costumes from the first movie get on board to get really excited.