Are Ben Affleck and Batman Stuck with Each Other Until 2019?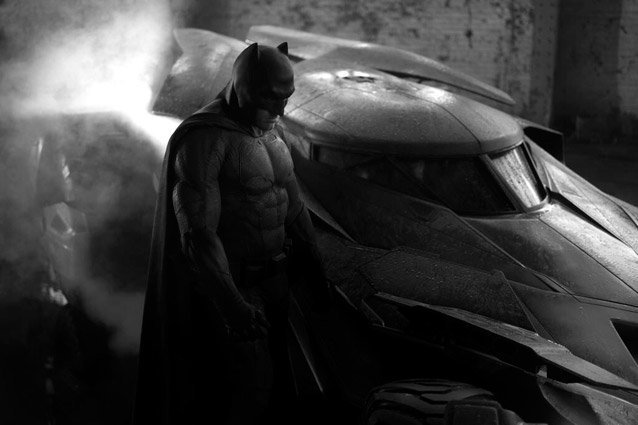 ZackSnyder/Twitter
We don't know for sure if Warner Bros is setting a standalone Batman film to follow its recently announced slate of DC Comics features, as is reported over at Latino Review, but we sure hope that they'll think long and hard about the prospect before setting it into play. What's more, we really hope that Ben Affleck is sure that he wants to commit the next five (or more) years of his life to Bruce Wayne, especially in the immediate shadow of his widely celebrated directorial feature Argo.
Sure, Argo was two years ago now, but it's the last thing Affleck did that anybody has anything to say about — Runner Runner was a wash, and To the Wonder didn't ever actually happen (you're just remembering wrong). When Affleck brought Argo to the public's attention, we realized that this was a filmmaker who had been stowing away some regal talent. When the Academy failed to recognize him as a candidate for Best Director, the masses crowed in defense of our beloved Bostonian. Affleck has maintained steady work throughout his career, but his popularity was born anew with his artful 2012 thriller.
We came to understand Affleck as a man who should be making movies, and of whose movies we'd want to see more and more. In development now for the multihyphenate is his long gestating Live by Night adaptation, which is slated for a 2016 release. But the rest of his foreseeable future is bogged down with DC fare: Batman V Superman (also 2016), Justice League (2017), and now the potential standalone feature The Batman (2019). A five-year span that could be spent developing passion projects… without even the knowledge of how good a Batman Affleck will make.
When it was announced in 2013 that Affleck would be playing Batman in Warner Bros' Man of Steel follow-up, the Internet knew an unprecedented degree of snark. Fans have not yet climbed aboard the Batfleck bandwagon, making the potential trio of Affleck/Wayne films a risk not only for the actor but also the studio.
But ultimately, we're more concerned about Affleck. About what jumping straight from his defining directorial feature into a half-decade of superhero movies will do to his career. We want to see more in the way of Argo and his underappreciated Gone Baby Gone (not so much re: The Town). While we won't cast out his turn(s) as Batman just yet, we're hoping that he still has time to do some more interesting work throughout the next five years… and on.