Of Course Ben Affleck's Next Movie Might Feature Patriotism and Boston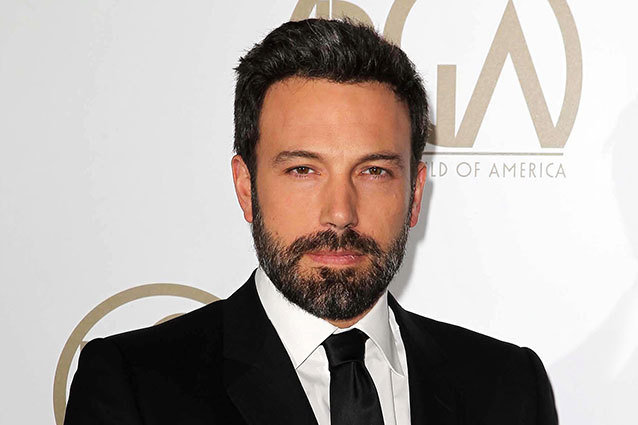 This is a natural progression if we've ever seen one: Ben Affleck was simply the actor/writer who came into great fame by winning an Oscar with his pal Matt Damon for Good Will Hunting, the tale of a young Bostonian supergenius; next, he jumped into the director's seat to take audiences on well-crafted trips through Boston's criminal underbelly in Gone Baby Gone and The Town. In 2012, he chronicled the life and story of true patriot C.I.A. operative Tony Mendez in Best Picture-winner Argo.
Is it any surprise Warner Bros. is hoping to get Affleck on the first train back to Boston for his next movie? Or that the premise is that of the American Revolution? No, it's not. At all. 
RELATED: Ben Affleck's 'Argo' Gets Best Picture Statue from the FLOTUS
The screen rights for the book Bunker Hill: A City, A Seige, and A Revolution (which doesn't hit shelves until April 30) were just purchased by Warner Bros. as a vehicle for Affleck and his own Pearl Street Films, according to Deadline. Affleck is busy writing, directing, and starring in Live By Night, and adaptation of the Dennis Lane novel, and will likely turn the writing duties over to the man who served as his scribe on Argo, Chris Terrio. 
RELATED: Ben Affleck Shaves Off His Wonderful Beard
And with all those pieces in place (patriotism, Bahs-ton, and the Argo writer) could it be that Affleck is coming back for round two with the academy after his major Best Director snub for 2012's Argo? The set-up certainly seems promising. 
Follow Kelsea on Twitter @KelseaStahler
[Photo Credit: FayesVision/WENN]
---
You Might Also Like:


15 Oscar-Winning Nude Scenes


Young Jack Black Is Totally Unrecognizable