Ben Affleck Gambles with His Career in 'Runner Runner' Trailer
Remember two months ago when we all loved Ben Affleck? I know it's hard, but really try to think back. Argo? The Town? Sound familiar? Well, trust me, before all of this Batman business, we couldn't get enough Affleck. He had just won a Best Picture Oscar and was on top of the world. It's like he was willing people to forget about his past stumbles. As if he made Gone Baby Gone just so people would stop making fun of Daredevil, like he made The Town in some attempt to excise Jersey Girl from existence. Affleck was going to take back his career by force. And with Argo, he had finally done it. He was a respected figure of Hollywood again… for a little while anyway…
Perception is weird like that. Your worth is never a tally of your life's work, taking in equal measures your successes and failures, but what you've done lately. Ben Affleck was the king of Hollywood for a few months after his Academy-swaying picture. And now, he's the butt of everyone's bad Batman jokes. He might as well have announced Gigli 2: Electric Boogaloo.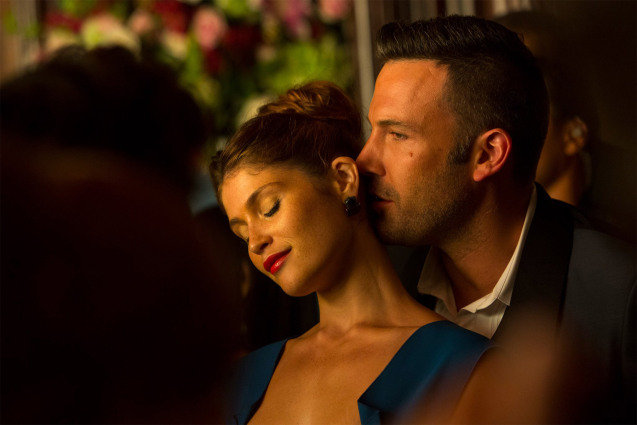 20th Century Fox
Now we have the trailer for Runner Runner, a new crime drama staring Affleck and Justin Timberlake, and it feels like Ben is going backwards. The trailer features Affleck as the kingpin of a gambling ring who takes a young JT under his wing just in time for the whole thing to go belly-up. Not just the story, but this trailer itself seems destined for failure. Even the choice of music is just downright bizarre. Is it serious, or tongue-in-cheek? Did anyone really want to revisit J-Kwon's 2004 so-called classic "Tipsy"? Does anyone even remember who J-Kwon is? Why is this song featured in the trailer for a crime drama? Couldn't they have chosen a cooler, more relevant rap song? The whole thing would just be generic if it didn't manage to be so weird at the same time.
With all of this in mind, we hold hope that Runner Runner far exceeds expectation. But if you are a fan of Mr. Affleck, you might want to be a little worried. If Runner Runner tanks, and then the Superman/Batman film is as bad as its predecessor, there might be no coming back for Ben. No matter how many Argos he makes.
More:
Why Ben Affleck is Better Behind the Camera
Ben Affleck Will Play Batman in 'Man of Steel' Sequel 
45 Bad Jokes About Ben Affleck as Batman
---
From Our Partners:


A Complete History Of Twerking (1993-2013) (Vh1)


15 Stars Share Secrets of their Sex Lives (Celebuzz)