Ben Foster to Play Lance Armstrong in Upcoming Biopic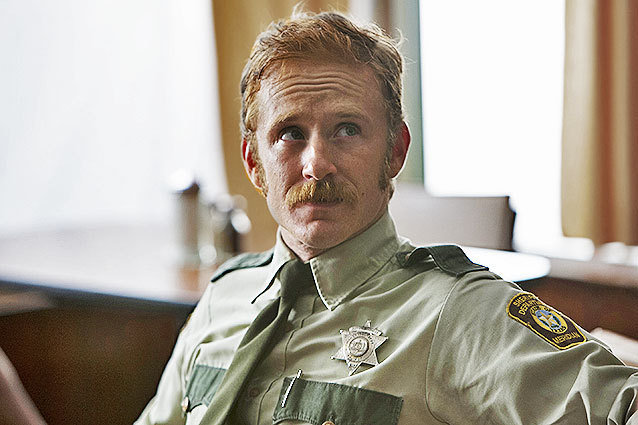 WENN
Lance Armstrong is the perfect candidate for a biopic. Not only has he beaten cancer and won seven consecutive Tour de France tournaments, he then suffered a very public fall from grace when a doping scandal resulted in him being stripped of his titles. It's the kind of story that film producers dream of, and their dreams are finally coming true. Ben Foster is set to play the disgraced champion in an upcoming film based on David Walsh's book, Seven Deadly Sins: My Pursuit Of Lance Armstrong. The yet-untitled project will follow Armstrong's career rise and fall, including his cycling dominance and cancer ordeal. Chris O'Dowd will co-star as Walsh, the journalist who was a fan of Armstrong's before becoming a key player in exposing the doping culture in cycling. 
The film will also star Guillame Canet and Jesse Plemons in supporting roles, and is set to start filming in mid-October. Studio Canal, who are producing the film, are attempting to rush into production in order to compete with another Armstrong biopic from Warner Bros. That film, entitled Red Blooded American, is set to star Bradley Cooper in a leading role. There's also a third project about Armstrong rumored to be in the works from J.J. Abrams, although that one doesn't appear to be heading into production any time soon. 
The role is somewhat of a depature for Foster, who has spent most of his career starring in smaller, independent films, and although he has appeared in several blockbusters, they have all be supporting roles. However, he does bear a slight phsyical resemblance to Armstrong, which, along with his talent, makes him a solid choice for the part. O'Dowd will also be playing against type, having made his name in comedic projects such as Bridesmaids. This will be his first dramatic role, but his performance in the independent film The Sapphires proves that he is capable of handling heavier material. Foster can currently be seen playing William Burroughs in Kill Your Darlings, and O'Dowd is next set to play a supporting role in the upcoming. Thor: The Dark World.