10 Highlights From Ben Stiller and Jay Roach's Tribeca Film Festival Director Series Chat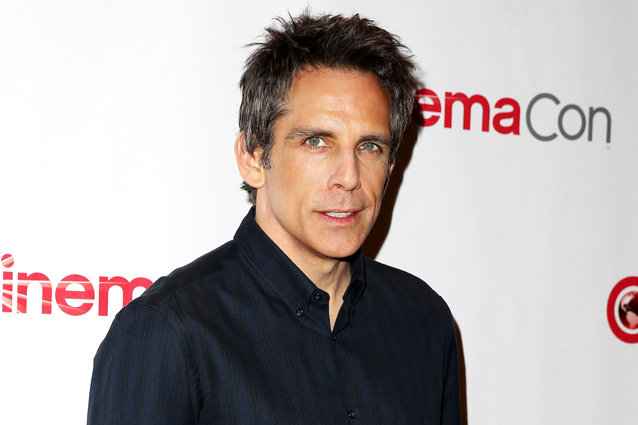 Two men spent nearly 90 minutes waxing poetic about the art of comedy, acting, and directing during an intimate conversation in New York City. No, it wasn't a smart, dialogue-heavy indie film, but you're getting closer.
Ben Stiller and Jay Roach sat in front of an audience at the BMCC in Manhattan as part of the 2013 Tribeca Film Festival's Director Series. The conversation, which was live-streamed on the festival's website, covered a variety of topics about their respective careers, including the duo's work on the blockbuster comedy Meet the Parents and the follow-up Meet the Fockers. Stiller and Roach sat one-on-one (there was no moderator) for an unfiltered discussion and eventually took questions from the audience. 
We picked the ten most fascinating highlights, moments, and quotes from Stiller and Roach's TFF chat. 
1. When Roach made Meet the Parents, it was the first time he'd ever been to New York City proper. He said it was "one of the great experiences ever working on a movie."
2.  Roach discussed the advantages of working with actors who are also directors, like Stiller. "You come at every project like a director…and it felt like I had a co-director with me."
3. Stiller said that while testing films, particularly a comedy, with an audience is helpful to a degree and you can take notice of what they do and don't respond to, "at a certain point you just have to follow your instincts."
4. Stiller said he wouldn't be closed off to doing a 10-part series in the vein of House of Cards. "I think it's fun and exciting. They're able to do high quality work and people who are good are flocking to it, [because] everybody just wants to do good stuff." 
5. Roach and Stiller had created a part for Larry David for the Meet the Parents/Meet the Fockers movies with a character named Dom Focker. David turned down the role because he prefers to work on unscripted comedies. 
6. Stiller improvised the "milking the cat" speech in Meet the Parents. 
7. Stiller had a small role as a POW in Empire of the Sun. When Steven Spielberg (who shared stories about working on Jaws on the set) asked him to lose weight for the part, he went overboard and lost nearly thirty pounds and the stunned director asked him if he was alright. 
8. Roach was so anxious about working with legends like Robert De Niro, Barbra Streisand, Dustin Hoffman, and Blythe Danner that he got sick from not sleeping enough before shooting. But, when cameras starting rolling Roach said he was surprised at the friendly, sharing vive on set and the level of craftsmanship with the actors. "It was like being in theater everyday." 
9. While Roach has worked with more extreme comic voices like Sacha Baron Cohen (Borat) he believes lighter, more mainstream comedies "can radiate [their message] in a more subtle way." 
10. The late, great Roger Ebert gave Stiller's comedy Zoolander a scathing review. The 2001 cult favorite was released just ten days after September 11, to which Ebert said Stiller's flick "is the reason why people hate America." Stiller revealed that a few years later Ebert apologized to him backstage at the Tonight Show and told him that emotions were high and he "went overboard." 
More: 
Tribeca Film Festival 2013: 15 Movies to Have On Your Radar 
Ben Stiller and Kristen Wiig Age Thirty Years for 'The Secret Life of Walter Mitty' 
'Game Change' Director Jay Roach Making Another Lance Armstrong Movie: How Will They Be Different? 
---
From Our Partners:


Eva Longoria Bikinis on Spring Break (Celebuzz)


33 Child Stars: Where Are They Now? (Celebuzz)