The Best Performances in 2014 Movies (So Far)
Now that we're reached the halfway mark between the dawn of a hopeful 2014 and the inevitable exasperated gasp of relief that another year of harrowing grief is finally over, we're inclined to look back on the past six months' cinematic highs. First, we set our sights to the best performances of the year, both leading and supporting. The thespian achievements that made us laugh, cry, wince (in the good way, not the Adam Levine in Begin Again way), and cheer. Here's a quick list of some of the most impressive performances we've seen so far in 2014.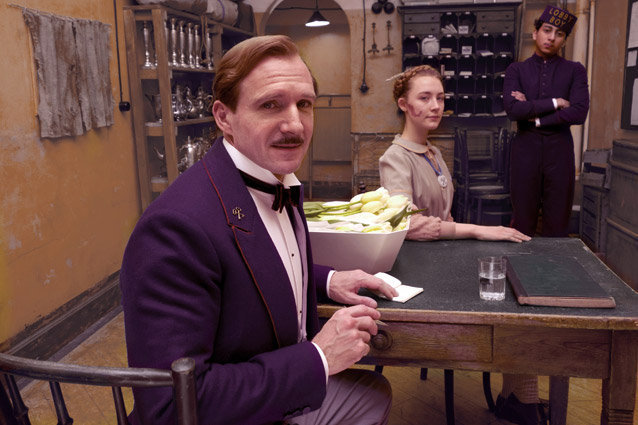 Fox Searchlight Pictures via Everett Collection
Ralph Fiennes in The Grand Budapest Hotel
It would be no surprise to anyone that Ralph Fiennes can act his way around a cerebral drama, and probably no real shock that he can handle himself in a sharp, fast-paced comedy either. But Grand Budapest is even doses of both, and Fiennes never slips up in his delivery of the rigid, obsessive Gustave H. as both a humane hero and a comic wonder.
Gina Piersanti in It Felt Like Love
The best part of this terrific movie about struggling with your identity in adolescence is its star, Gina Piersanti, who makes the subtleties of her sad story vividly accessible.
Nicolas Cage in Joe
Some of the picks on this list are less a result of the performance in question having blown us away, but more due to how happy we were to see the actors in question turn in something worthwhile. Cage is great in Joe, his first halfway decent movie in quite some time, serving to prove that he's still an actor who deserves critical attention.
Tilda Swinton in Only Lovers Left Alive
Sharing screentime and immaculate chemistry with Tom Hiddleston, who is also wonderful in the picture, Swinton manages an unfathomable energy without detracting from the film's focal point of the duo's romantic partnership. Shining so bright through the dark and dusky sheaths of Only Lovers, Swinton is the best part of what is plausibly the very best movie of 2014.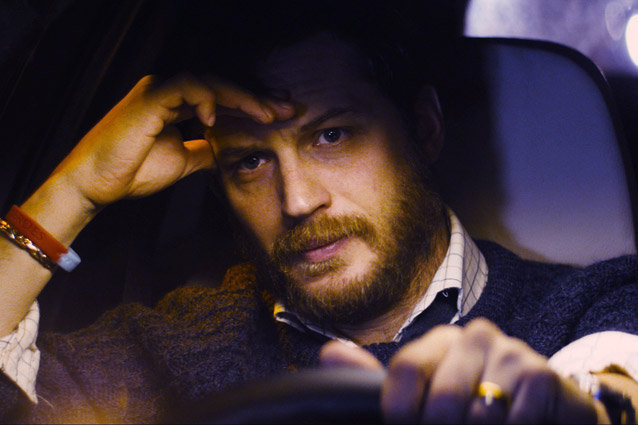 A24 via Everett Collection
Tom Hardy in Locke
If you liked Locke whatsoever, you'd have to credit that to Hardy's performance. As the only actor onscreen toggling his attentions between a steering wheel, a cell phone, and his own inner demons, the man gets truly theatrical in a way you don't often get to see on the big screen.
Mira Grosin in We Are the Best!
One of the youngest individuals on the list is one third of the headlining trio in We Are the Best!, a sweet, fun, earnest film about Swedish schoolgirls reaching for (and just about finding) a new identity in punk rock music. Although each member of the band is a treat, the plucky and acerbic Grosin stands out as a particularly special performer.
Tom Cruise in Edge of Tomorrow
In the vein of the Nic Cage/Joe qualification, we chose Cruise's Edge of Tomorrow performance stricly because of how long it's been since we've seen the once beloved and presently bemoaned movie star provide genuine thrills… it's been even longer since he's provided genuine laughter, which he does in no small doses in Edge of Tomorrow. The reason Cruise works so well in the sci-fi picture? He's playing a jackass — the sort of character at which he proved himself a master back in the '80s but has shied away from in recent years. Stick to the jerks, Cruise. Maverick, Charlie Babbitt, Tom "Morrow" Edgerson… you're good at 'em.
Jenny Slate in Obvious Child
The most impressive part of Slate's turn as the early-life-crisis-stricken Donna in Obvious Child: her stand-up comedy routines are a genuine pleasure to watch (no mean feat for any movie). Slate's fresh turn on the wacky gal we often see in stand-up comedies is bolstered by her agency and palpable identity; this isn't just someone we're forced to see through a hard time, this is a human being who we're truly rooting for. We can give thanks to the script, certainly, but also to the naturally funny and engaging Slate.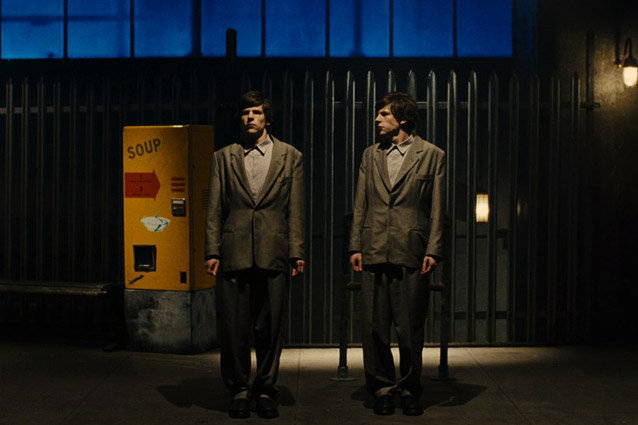 Magnolia Pictures
Jesse Eisenberg in The Double
Eisenberg gets a rare gift in The Double: a chance to bank on the sort of work that made him famous in the first place, and to try out a brand new bag on the viewing public. The always neurotic performer ups the ante on his nervous shtick as Simon James, but breaks loose with a dickish confidence that tops even Mark Zuckerberg's hubris as James Simon.
Agata Kulesza in Ida
Thanks to Kulesza, Ida winds up a shockingly charming, funny, and (less surprisingly) very sad film. A look at the post-Holocaust years through the eyes of a long-internally-suffering Jewish woman (Kulesza) and her neice doesn't seem like a ground particularly fertile for anything "upbeat," but the sharp and spry performance of Kulesza makes for a uniquely inviting portrait of a somber, bizarre world.
Ken Watanabe in Godzilla
Watanabe delivers what is hands down the weirdest performance in any blockbuster we've seen this year, or plausibly in recent years. The actor channels Jeff Goldblum-level "out there"-ness as a scientist who comes face to face with the titular monster after a lifetime devoted to research on the subject. Most of Watanabe's screentime is spent staring off into nowhere, a choice emblematic of unmistakable lunacy residing in the mind of this obsessed professor. We can feel his pain… but it's pure joy to watch.
Nat Wolff in Palo Alto 
Likely more recognizable for his supporting turn in The Fault in Our Stars, Wolff is a powerhouse in another ennui-soaked high school drama: Palo Alto, which is far more cynical (and terrific) than the aforementioned feature. Wolff plays a teen succumbing to loneliness, self-loathing, and substance abuse in the nihilistic tornado that is his upper class existence. At once the clown and the beacon of tragedy, Wolff really knocks it out of the park in Gia Coppola's debut.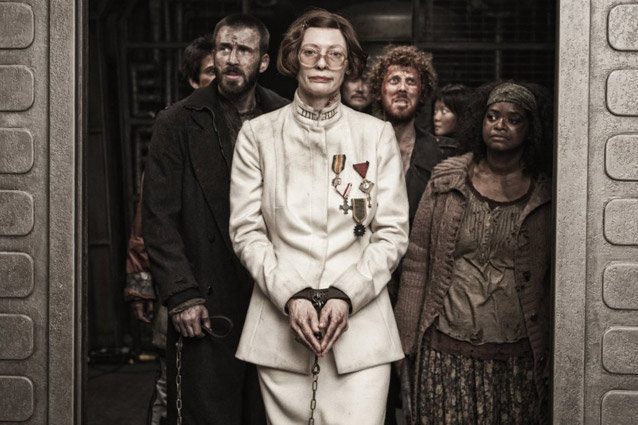 Weinstein Company
Tilda Swinton in Snowpiercer
The only actor on this list twice (unless you count Jesse Eisenberg for his dual roles in The Double) is Tilda Swinton, who proves herself as powerful a character actor as she is a leading stoic. In stark contrast to her Only Lovers heroine, Swinton's Snowpiercer character is a wicked, delusional tyrant who would be petrifying were she not so damn hilarious.
Agata Trzebuchowska in Ida
Yep, there is a second actor from Ida on this list, and she's also named Agata. In fact, the younger of the two stars gives what is indeed the more remarkable performance, playing almost exclusively silent as she drinks in her aunt's life of tragic hedonism from a two-foot distance. The Ida/Anna role might have been little more than a lens for the audience to view the horrors of the Holocaust, but Trzebuchowska's restrained anguish gives the story an intriguing slant. All the pangs of the post World War II world that filter through her come out the other end with a peculiar, insightful flavor.
Daniel Radcliffe in What if
Sometimes all it takes for a role to stick with you is laughter. Daniel Radcliffe, who we all love, is destined for a long career in comedy. As the romantic lead of What if, Radcliffe is super-Hugh-Grant levels of dashing, debonair, self-deprecating, and f**king funny. His rapid fire delivery, affable countenance, and complete mastery of the most eclectic wordplay makes his What if turn (as a guy named Wallace, no less) more than worthy of the world's post-Potter love.
Nathan Varnson in Hide Your Smiling Faces
Finally, representing one of our favorite movies of the year is Nathan Varnson, a child actor who plays a young boy dealing with the sudden death of a close friend. There are no big, showy moments in Smiling Faces. Everything Varnson showcases is largely internalized; his role is predominantly wordless, in fact. All the more reason why it stands out in our minds as one of the best of the year.