Three Life-Changing Wes Anderson Movies On Amazon Instant Video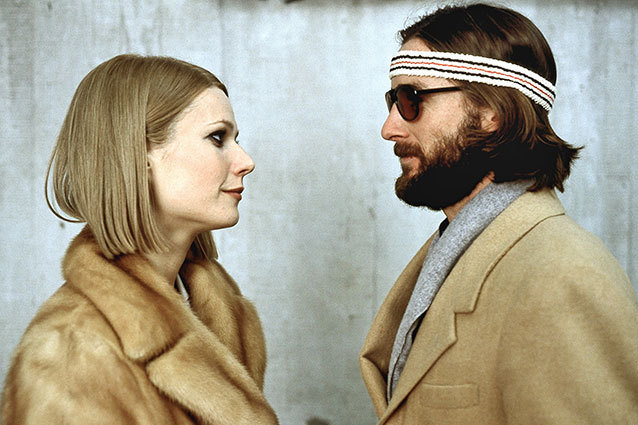 Buena Vista
With the huge success of his 2012 Oscar-nominated picture Moonrise Kingdom, Wes Anderson finally, sort of, became a household name. The first trailer for his highly anticipated new film The Grand Budapest Hotel was just released and we can think of three ways to mentally prepare for the gloriousness that will surely be another Wes Anderson production. Here are some of his best works, currently streaming on Amazon Instant Video (sadly Moonrise Kingdom isn't for rent, but it's totally worth the full purchase price…and then some).
The Darjeeling Limited
Owen Wilson, Adrien Brody, and Jason Schwartzman play three brothers on an epic journey that takes place on an Indian train called The Darjeeling Limited. Madness, hilarity, and bizarre familial bonding ensue as the brothers clash but ultimately try to come together in the wake of their father's death. There are so many unforgettable scenes in this one, but things really get amazing once Brody's character decides to invest in a venomous snake. It's a must-watch, to say the least.
The Life Aquatic With Steve Zissou
We all know by now that it's not a Wes Anderson flick without Bill Murray. In this 2004 dramedy Murray plays an eccentric oceanographer (inspired by real life explorer Jacques Cousteau) who also goes on an epic journey, though his is with an unforgettable crew that includes a guy who sings David Bowie songs in Portuguese, and a pregnant Cate Blanchett who plays the love interest. With Anjelica Huston, Willem Dafoe, and Owen Wilson on board, this makes for yet another must-see Andersonian classic.
 The Royal Tenenbaums
If you haven't watched The Royal Tenenenbaums at least seven times,  we're not sure you can rightfully call yourself a Wes Anderson fan. Moonrise Kingdom may be his best work, but The Royal Tenenbaums probably remains his most-beloved movie. The incomparable Gene Hackman plays the head of the Tenenbaum family, a group of Salinger-esque prodigies with more issues, family drama, and semi-incestuous love affairs than we previously thought possible. With that bold and brilliant cinematography that we've come to associate with Anderson films, watching this 2001 movie is an experience you'll want to have again and again. And again.