Bizarre: First Look at RZA & Russell Crowe's Kung Fu Movie — PICS
In anticipation of tomorrow's release of the trailer for The Man with the Iron Fists, Wu Tang Clan frontman RZA (who is making his directorial debut on the kung fu project) released the poster on his Twitter account last night.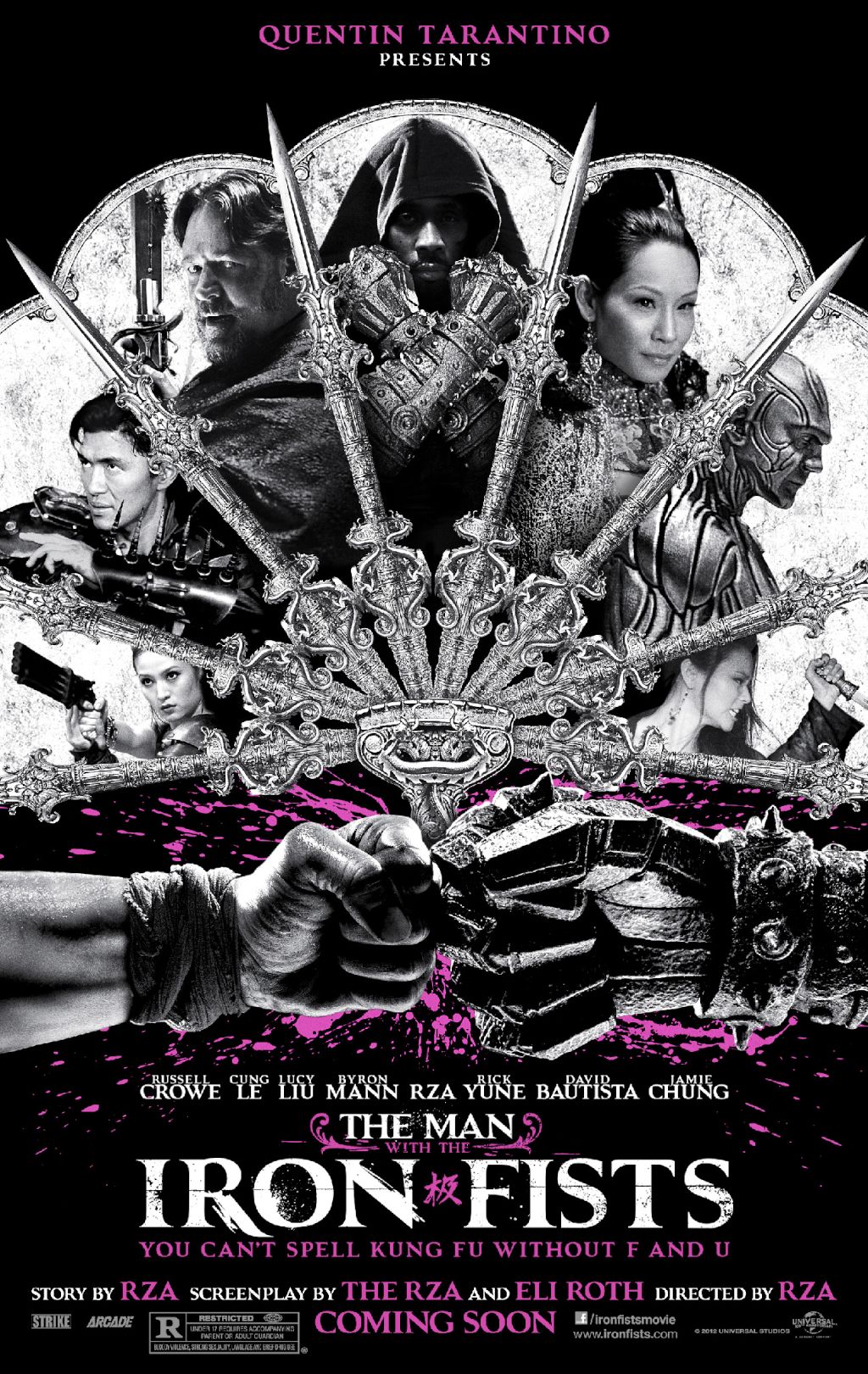 The poster displays the entire cast decked out in feudal Chinese costumes and armed with what is essentially an entire arsenal, as well as one of the most awesome taglines since The Day of the Dolphin in 1973 ("Unwittingly, He Trained a Dolphin to Kill the President of the United States").
In addition to the poster, the first promotional still from the movie was released yesterday, and it is certainly meant to catch your eye.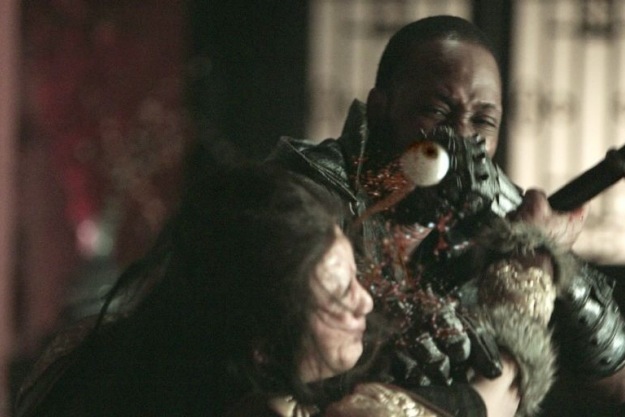 The still shows a man gouging out his enemy's eye, in classic Quentin Tarantino fashion (in fact, the movie is presented by Tarantino, which means that it will be gory, to say the least). Between this still and the fact that Russell Crowe's character is named "The Baddest Man Alive," we can only imagine what Kill Bill-level action may be in store.
Set in feudal China, The Man with the Iron Fists is about a blacksmith who makes weapons for a small village, until he is put in a position where he must use his skills to protect himself and his fellow villagers. It is written by RZA and Eli Roth and stars Russell Crowe, RZA, Pam Grier and Lucy Liu.
[Images: Universal Pictures]
More:
RZA Joins Tarantino's 'Django Unchained'
Russell Crowe Joins RZA In 'The man With The Iron Fist'
Tarantino's 'Django Unchained': First Poster – Inspired By Internet Artists?