Should We Support 'Blue Is the Warmest Color'? The Toughest Ethical Dilemma of Fall 2013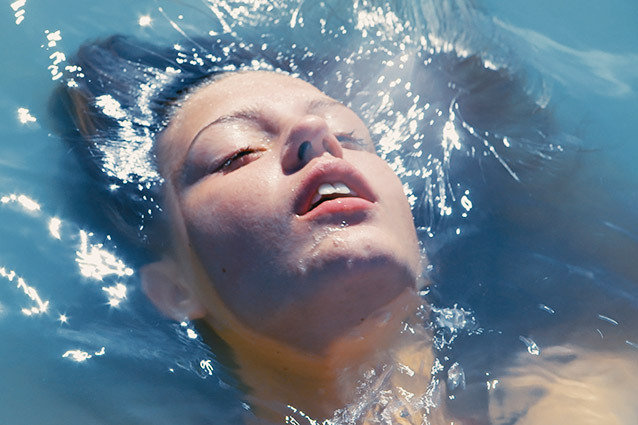 Wild Bunch
The controversy around Blue is the Warmest Color, 2013 Palme d'Or winner and French coming-of-age film about a romance between two women, deepened recently with accusations against director Abdellatif Kechiche of emotional abuse by stars Lea Seydoux and Adèle Exarchopoulos. This doesn't look good for Kechiche after crew members complained last May about unpaid work hours and grueling shoots that put the film over budget. This has prompted Kechiche to strike back, claiming he was never satisfied (with Seydoux particularly, as she has been vocal and adamant about the mistreatment), and the film should not be released. But, after a stunning showing at Cannes, the movie is coming out anyway, due on Oct. 25 in the US.
Hollywood is no stranger to allegedly unethical productions that earn esteem as classics (think of Apocalypse Now), but usually controversy arises after a film has been released. Only a rarefied few have seen Blue as of yet, and while their reviews are effusive, the behind the scenes drama seems to qualify these accolades a bit. It becomes troublesome to compliment the candor of the film's NC-17 worthy sex scenes if the actresses felt pressured to perform them or uncomfortable with how much they revealed. Likewise, the lengthy running time reflects just how many hours — potentially unpaid hours — crew members spent working on the set. 
The film is ineligible for the Foreign Film Oscar this year, but, like last year's Amour, has the chance to compete among the English language films. Surely some voters who know about the controversy will hesitate before nominating Kechiche for Best Director. Is that fair, if Kechiche wrote and directed an outstanding story? Is supporting this film an act of confidence in the performers and encouragement to the crew that their work is being recognized? Or will it simply encourage distribution and production companies to dismiss on-set complaints and push directors to finish award-baiting films at all costs? Because regardless of what happened, pushing actors and crew members to the point of emotional distress is not the way to run a movie set. It remains to be seen what actually happened, but it doesn't sound like things will be settled any time soon. And until then, it's a tough choice — support a potentially unethical director or miss out on what sounds like one of the best films of the year. 
More:
'Blue is the Warmest Color' Trailer
'Blue is the Warmest Color' Trailer is Solemn, Sexy, and Seriously Intense
Cannes 2013: Full Winners List
---
From Our Partners:


A Complete History Of Twerking (1993-2013) (Vh1)


15 Stars Share Secrets of their Sex Lives (Celebuzz)