Bond Franchise Is Bigger Than Ever — Can It Take on 'Star Wars' and 'Potter'?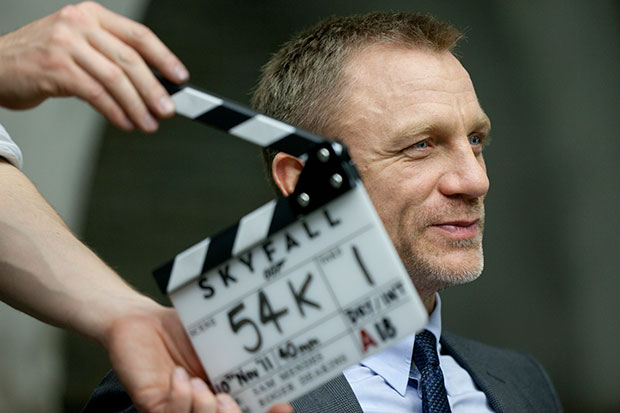 This weekend , the 23rd installment of the James Bond franchise, Skyfall, took full advantage of its license to kill (the competition) and took home the number one box office slot, with an opening weekend of nearly $88 million. That's $20 million more than the opening for the highest grossing 007 movie, 2008's Quantum of Solace. Against all odds, audiences excitement to experience Bond on the big screen seems to be growing with each picture.
From Hollywood.com Box Office Analyst Paul Dergarabedian's perspective, the 50 year franchise's success is a testament to its ability to adapt to the times. "[Bond] continues to evolve along with changes in the pop-culture, the cultural zeitgeist, and the general mood and tenor of the times," says Dergarabedian. "One need only look at the evolution of the Bond Girl from mere set decoration and simple shag partner for Bond, to a more worthy and intelligent (while still sexy) foil for Bond. Just look at Eva Green as Vesper Lynd in Casino Royale or Naomi Harris as Eve in Skyfall to see how far the Bond Girl has come over the years."
Dergarabedian cites everything from Bond gadgetry to classy automobiles to the ever-changing gender of M in Bond's effort to stay up to date. In Skyfall, the movie even makes a major play to rope in a slice of the youth demographic it may have never appealed to in the past. "Q is now a kind of cool, hipster-looking 20-something techno geek rather than an older professorial type as portrayed in the earlier films. [It] shows the malleability of the franchise."
Unlike modern franchises like Twilight (which peaked in both opening weekend and overall gross with the second film New Moon) or the horror series Saw (which also suffered diminishing returns after round two), James Bond has the advantage of building from a five-decade-old foundation. Audiences see the change, feel the internal rebooting, and each new film feels like its own event — even if they're really sequels in disguise. Dergarabedian notes that the series took a chance on Monster's Ball and Finding Neverland director Marc Forster and missed the mark, but Bond's staying power didn't get the franchise down when it came time for Skyfall. "[Sam] Mendes as director for Skyfall seemed very unusual, since he directed Oscar Best Picture winner American Beauty, but he turned out to be the perfect choice and this time around this unconventional choice paid off big."
With Mendes, the film was able to tap into the dramatic zeitgeist of today. "Skyfall is the perfect realization of the 21st century Bond ethos," says Dergarabedian. "The central character as portrayed by the brilliant Daniel Craig has now won over many fans and has for some, shockingly, supplanted Sean Connery (historically regarded as the best Bond) as the best actor to have ever played the iconic role."
Will Skyfall ever top the biggest franchises list? Star Wars, a property with six films, an animated feature, and releases that have grossed over $1.9 billion, will be hard to beat now that a new trilogy has been announced, and Harry Potter still sits reigns with a whopping $2.4 billion in returns (and that's only if J. K. Rowling permanently lets the series rest). But Bond isn't losing steam, with two more movies in early development and no end for the franchise in site. Why did Goldfinger waste his time trying to break into Fort Knox? Clearly, the money is in 007.
Follow Matt Patches on Twitter @misterpatches
[Photo Credit: Sony Pictures]
More:
Skyfall Star Judi Dench on Her and Daniel Craig's 'British Phlegm'
Is Skyfall the Improved Version of 'Die Another Day'?
Skyfall Stuntman Reveals How They Devised and Pulled Off the Movie's Big Set Pieces
From Our Partners: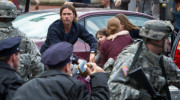 Brad Pitt Fights Zombies, Bad Hair(Moviefone)

Daniel Day-Lewis' Most Insane Movie Makeovers
(Moviefone)