17 Books To Read Before They Become Movies in 2015
As obsessive readers and fans of dismissing quality movies as inferior to their literary counterparts, it's important for us to know which books will head to the big screen ahead of time. How else will we know how Wild Reese will be, or what is going to happen to Peeta? Be reasonable. We've decided to use our research for the good of society and share the adaptations coming soon that we are most excited for.

1. The Spook's Apprentice – Joseph Delaney (Seventh Son)
Thomas Ward (Ben Barnes) is the seventh son of the seventh son, which gives him the ability to see things that others cannot: ghosts, ghasts, boggarts, and the like. He becomes an apprentice to John Gregory, the Spook (Jeff Bridges). Julianne Moore is set to play Mother Malkin, one of the most sinister witches who uses blood magic, luring young runaway women into care before sucking their blood to maintain her youth, who was then imprisoned by the Spook. Kit Harington and Djimon Hounsou also star.  
2. Fifty Shades of Grey – E.L. James
Dakota Johnson and Jamie Dornan, in case you somehow didn't know, are stepping into the roles of Anastasia Steele and Christian Grey for the adaptation of the incredibly successful erotic novel. Steele, a literature student, interviews Grey as a favor to her roommate, but quickly becomes entranced by this brilliant and handsome man who is unable to resist her. He admits his desire, but on his own terms; this is a man with a need to control everything. This is also probably going to be the movie with a bunch of heavy-breathing sweaty middle-aged women trying to control themselves in the theater. You've been warned. 
3. In the Heart of the Sea – Nathaniel Philbrick
The last time Ron Howard and Chris Hemsworth teamed up, they brought us one of the best films of 2013, Rush. Now, they're at it again (along with Cillian Murphy and Benjamin Walker) with this story of a whaleship attacked by one angry whale, leaving the crew shipwrecked and stranded for 90 days, thousands of miles from land. The true story inspired a little book by Herman Melville (played in the movie by our favorite, Ben Whishaw) entitled Moby-Dick. 
4. The Price of Salt – Patricia Highsmith (Carol)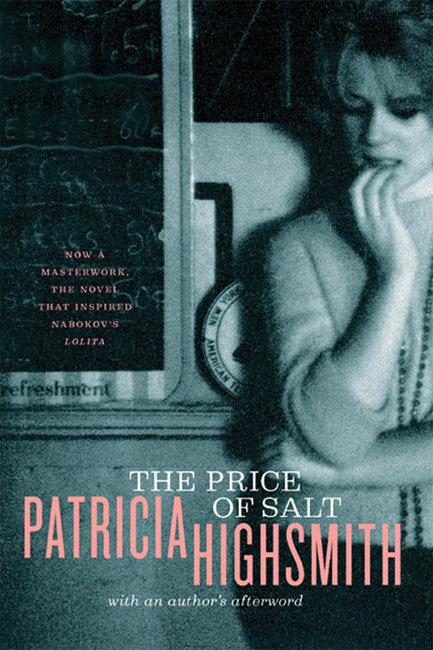 W. W. Norton & Company
Patricia Highsmith, author of successful novels-turned-movies like Strangers on a Train and The Talented Mr. Ripley (we're choosing to ignore the recent The Two Faces of January here), wrote The Price of Salt, which will be released as 'Carol.' The novel itself, controversial for its lesbian content and unprecedented gay happy ending, is said to have inspired Vladimir Nabokov's Lolita. The film stars Cate Blanchett, Rooney Mara, and Sarah Paulson, with Far From Heaven and I'm Not There director Todd Haynes helming. 

5. Dark Places – Gillian Flynn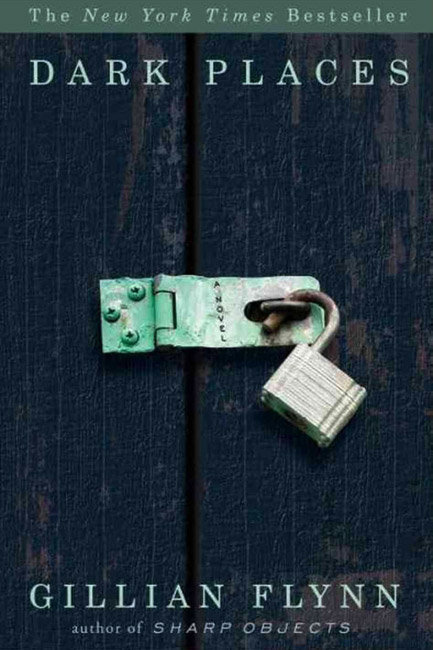 Shaye Areheart Books
Gone Girl author brings us yet another chilling thriller. A young girl is the sole survivor of a massacre that leaves both of her sisters and her mother dead in an apparent Satanic cult ritual. She testifies against her brother, but 25 years later, she begins to investigate the actual events. Charlize Theron, Chloë Grace Moretz, Nicholas Hoult, and Christina Hendricks star.
6. A Walk in the Woods – Bill Bryson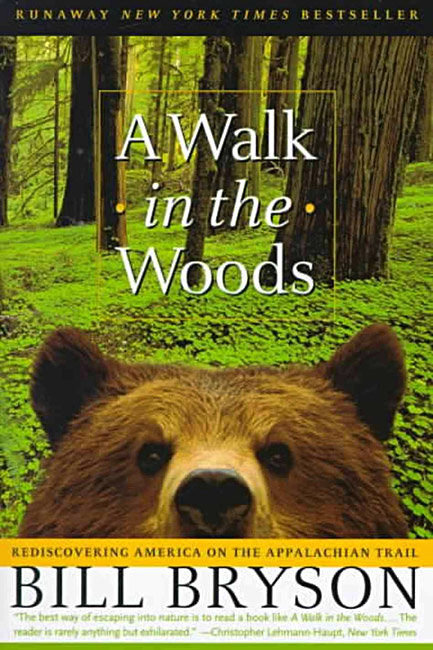 HarperCollins Publishers
Sisterhood of the Traveling Pants director Ken Kwapis is set to direct Bryson's memoir, starring Robert Redford and Nick Nolte. The hilarious book describes Bryson's attempt to walk the Appalachian Trail with his friend Stephen Katz. Emma Thompson and Parks and Recreation's Nick Offerman will also star. 
7. Insurgent – Veronica Roth
As conflict between the factions and their ideologies grows, a war looms for Divergent's post-apocalyptic Chicago. In this sequel, we're still following Shailene Woodley and Theo James' Tris and Four as they try to understand the reasons for Erudite's insurrection and obtain information the Abnegation are trying to protect. Kate Winslet, Zoë Kravitz, Ansel Elgort, and Miles Teller return in their supporting roles, and are joined by some all-star names: Naomi Watts, Octavia Spencer, and Suki Waterhouse.
8. Serena – Ron Rash
The dynamic duo of mega-nominated movies Silver Linings Playbook and American Hustle are back at it! Bradley Cooper plays a man trying to maintain his timber empire during the Depression, while Jennifer Lawrence plays his wife who discovers she can't have children. For some reason, we're a little terrified of JLaw in this movie from the trailer. 
9. Silence – Shusako Endo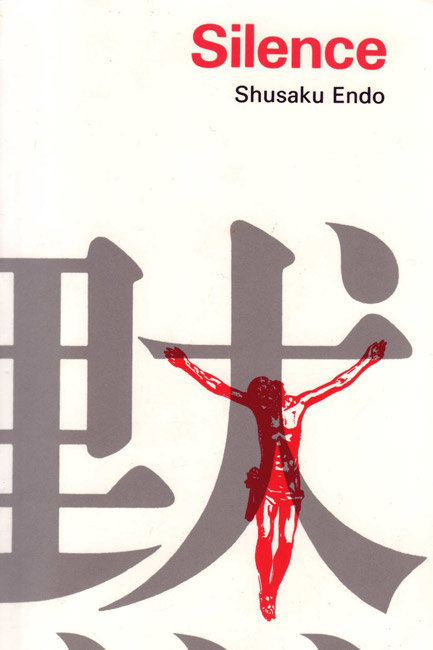 Taplinger Publishing Company
This 1966 novel about a Jesuit missionary sent to 17th century Japan where he endures persecution is set to be adapted by Martin Scorsese. It will also have an all star cast of Andrew Garfield, Liam Neeson, Ken Watanabe, and Adam Driver. 
10. The Longest Ride – Nicholas Sparks
The producers of The Fault in Our Stars, the author of The Notebook, and the hottest Hollywood son around, this movie already has us in love with it. Scott Eastwood and Britt Robertson play two lovers and there's a rodeo or something; we don't really know, we were just thinking about how much this movie will make us cry. Time to read the book. 
11. Far From the Madding Crowd – Thomas Hardy
The Hunt director Thomas Vinterberg tackles Thomas Hardy's novel. Carey Mulligan stars as Bathsheba Everdene, a woman who has too many men in love with her and of course rejects them all until she falls for one. Three men, played by Michael Sheen, Matthias Schoenaerts (Rust and Bone), and Tom Sturridge (On The Road), all after this woman: who will she end up with? We actually just read the plot description and had everything spoiled and somehow still gasped and cried at those three paragraphs. Why didn't we know about this book before?! 
12. Paper Towns – John Green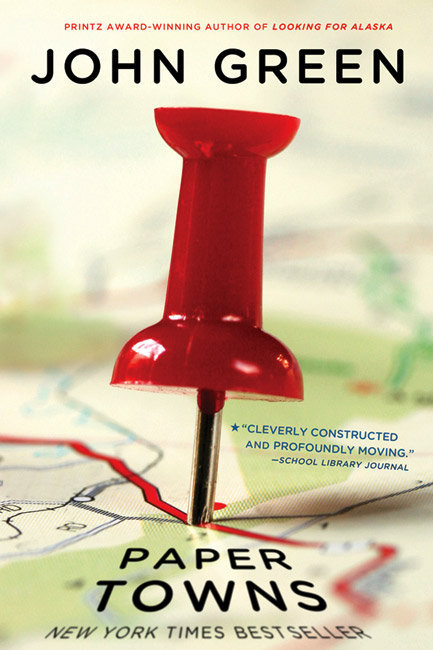 Dutton Books
The Fault in Our Stars author John Green's next book to be adapted by the same team who adapted TFIOS (Scott Neustadter & Michael H. Weber). Margo and her adventures are legendary at her high school, and Quentin ("Q") has always loved her for it. Margo climbs through his window and demands he take an all night road trip of revenge, but when she goes missing the next day, Q realizes she's left clues for him and promptly hits the road again in search of her. Cara Delevingne will play Margo and TFIOS' Nat Wolff will play Q. 
13. The Revenant: A Novel of Revenge – Michael Punke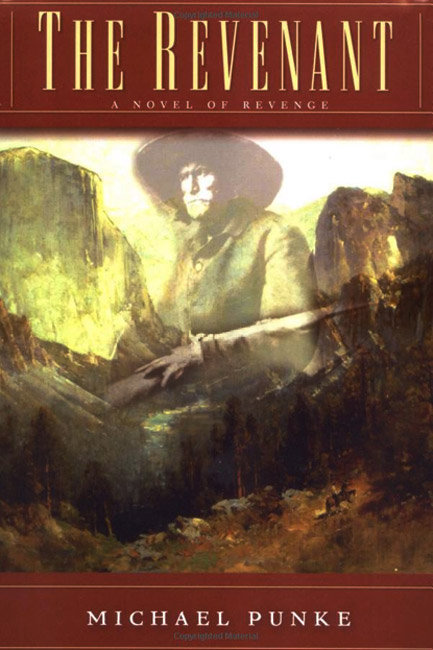 Carroll & Graf Publishers
Academy Award-nominated Alejandro González Iñárritu (Birdman, 21 Grams, Biutiful) is set to direct Leonardo DiCaprio and Tom Hardy in this adaptation. Partially based on the life of fur trapper Hugh Glass. Leo will play Glass, who is mauled by a bear, then later robbed and left for dead by his companions. He survives and sets out for revenge against those same men. 
14. The Secret Scripture – Sebastian Barry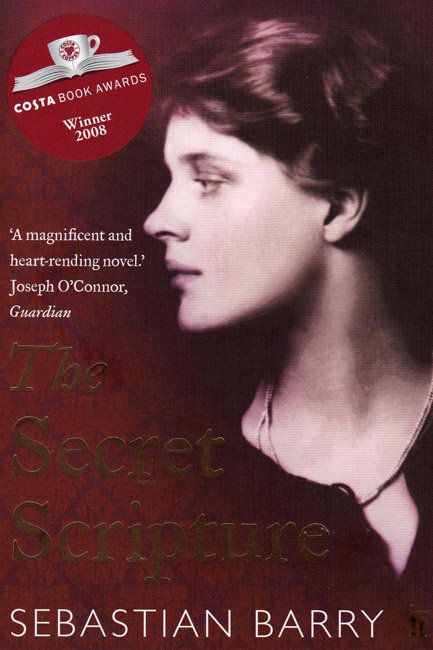 Faber and Faber
A one-hundred-year-old woman, Roseanne McNulty, in a mental hospital for about 50 years decides to retrace her history. As the hospital faces demolition and he must choose which of his patients should be transferred and which should rejoin the community, Dr. Grene also tries to discover her history. What they find is very different, though there are some consistencies. Vanessa Redgrave and Rooney Mara will play Roseanne McNulty, Eric Bana will play Grene, with Theo James also starring.
15. Frankenstein – Mary Shelley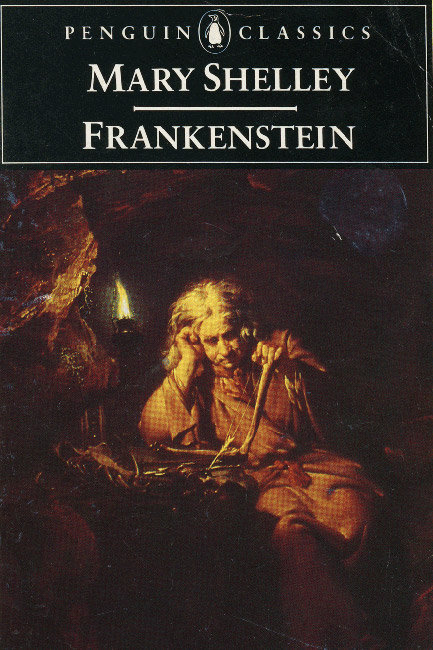 Penguin Classics
An oft-adapted novel, Mary Shelley's classic is to be turned into yet another film, this time directed by Paul McGuigan (Lucky Number Slevin, Push). The updated version, titled Victor Frankenstein, will be told from the perspective of the doctor's assistant, Igor. The film will explain how the doctor became the man who created the legendary monster. Daniel Radcliffe will play Igor and James McAvoy will play Victor Frankenstein.

16. The Martian – Andy Weir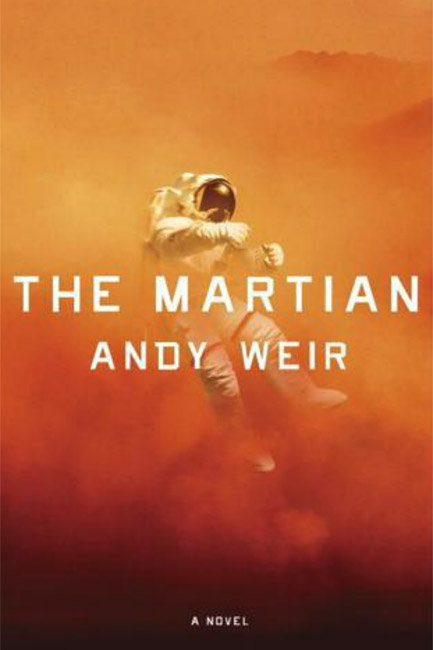 Crown Publishing Group
Described as Cast Away meets Apollo 13, the novel follows an astronaut stranded on Mars, fighting to survive (which also sounds mildly like Gravity to us, no?). Ridley Scott is set to direct a pretty stellar (no pun intended) cast here: Matt Damon, Jessica Chastain, Jeff Daniels, Kristen Wiig, Donald Glover, Kate Mara, and Chiwetel Ejiofor. This sounds like a great movie already, but we'll have to wait until November to see it.
17. The Jungle Book – Rudyard Kipling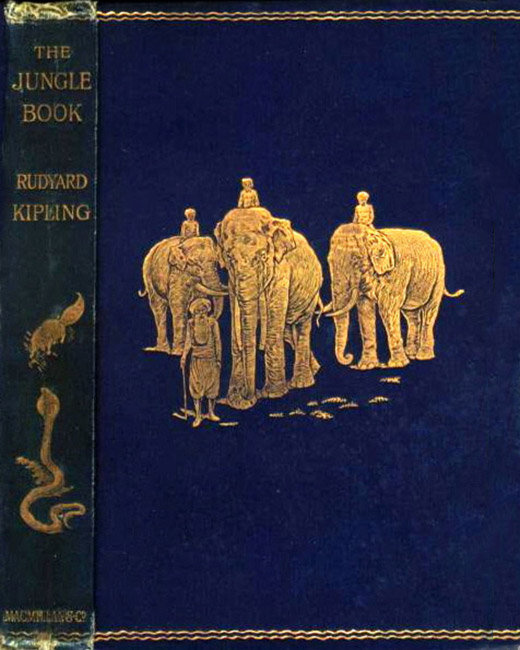 Macmillan Publishers
Walt Disney Pictures is working on this live-action/CGI mash-up of the classic book, directed by Jon Favreau (Iron Man, Chef), with a mind-bogglingly incredible cast. Bill Murray, Idris Elba, Ben Kingsley, Christopher Walken, Scarlett Johansson, Lupita Nyong'o, and Breaking Bad's Giancarlo Esposito will provide voices, while newcomer Neel Sethi will play Mowgli.