'Elysium' Leads a Very Crowded August Weekend
August is a month of diversity in terms of the types of movies that enter the marketplace and this weekend was a great example with two R-rated movies at the top of the chart and two PG movies right behind them.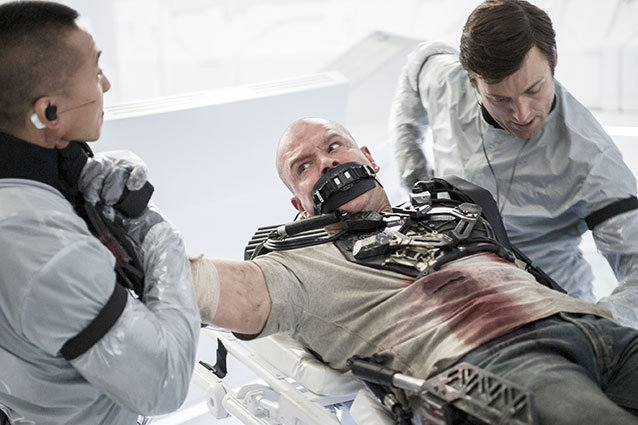 Sony's R-rated sci-fi action film Elysium from Sony had a great start with a chart-topping $30.5 million debut in 3,284 theatres (and $10.9M in 17 overseas markets) while Warner Bros. R-rated comedy We're the Millers stripped the audience of $26.5 million for the weekend and an impressive $38 million since its debut on Wednesday. Family fare took third and fourth place as Disney's PG-rated Planes barnstormed the weekend with $22.5 million and Fox's family-friendly PG-rated Percy Jackson: Sea of Monsters sailed through the weekend with $14.6 million and $23.45 million since its Wednesday opening. The Top 5 is rounded out by last week's number one film, 2 Guns from Universal with another $11.1 million and nearly $50 million after just 10 days in release. August is certainly a somewhat schizophrenic month when it comes to content…and this weekend proves the point.
Top Movies for Weekend of August 9 – August 11 (Estimates)
Rank     Movie     Gross     Theaters     Avg.Per     YTD     Distributor
01     Elysium     $30.5M     3,284     $9,287     $30.5M     Sony
02     We're the Millers     $26.55M     3,260     $8,146     $38.044M     Warner Bros.
03     Planes     $22.525M     3,702     $6,085     $22.525M     Disney
04     Percy Jackson: Sea of Monsters     $14.6M     3,031     $4,817     $23.457M     Fox
05     2 Guns     $11.12M     3,028     $3,675     $48.5M     Universal
06     Smurfs 2     $9.5M     3,867     $2,457     $46.6M     Sony
07     The Wolverine     $8.0M     2,867     $2,790     $112.0M     Fox
08     The Conjuring     $6.7M     2,650     $2,528     $120.74M     Warner Bros.
09     Despicable Me 2     $5.74M     2,395     $2,400     $338.3M     Universal
10     Grown Ups 2     $3.7M     2,102     $1,760     $123.8M     Sony