'Evil Dead' Kills the Box Office With Strong Debut!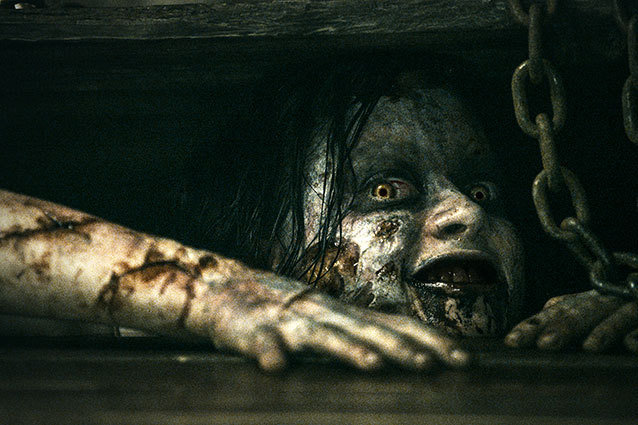 Sony/Tri-Star's Evil Dead won the weekend over Paramount's solid performer G.I. Joe: Retaliation (in its second weekend) with a $26 million debut.  According to the distributor, the audience was 56% male and 56% was 25 or older.  This weekend overseas the horror film played in 21 markets and earned $4.5M.  This new Evil Dead has only a $17 million reported budget, so not a bad profit margin for the update of the 1981 Sam Raimi horror classic titled The Evil Dead. 
RELATED ARTICLE: 'Evil Dead' Takes on 'G.I. Joe' at the Box Office
Fox's The Croods tied G.I. Joe: Retaliation with both earning an estimated $21.1 million this weekend.  Croods remains the only real family film (with appeal to younger kids) in the marketplace and has now earned an impressive $125.8 million to date in North America.  G.I. Joe is also a solid performer with $86.6 million to date in North America and a whopping $231.8M globally.
The re-release of Steven Spielberg's 1993 box office mega-hit Jurassic Park in 3-D had a great weekend earning $15 million for a fourth place debut.  The film opened in 2,770 theaters and in IMAX and obviously had huge appeal to those who have never seen the 2o year-old classic in a theater on the big screen.   For IMAX, the domestic weekend performance of Jurassic Park 3D was exceptional; an estimated $6+ mil on 312 screens for a per-screen average of almost $20,000, which shatters their record for a re-release.  IMAX indexed at a record 32% of the film's overall gross. This is the highest percentage of business that IMAX ever generated on a Hollywood title (excluding exclusive runs).  For comparison, Jurassic Park in 3D opened in the range of other successful 3D re-releases including Titanic in 3D ($17.3 million) and Star Wars: Episode 1 – The Phantom Menace 3D ($22.4 million).
Some interesting facts according to distributor Universal: The conversion process (to 3-D) took more than 700 artists over nine months to complete.  Seeing the images in the original film in this format has been exciting and beneficial for Spielberg and the studio as they embark on the next chapter in the series, Jurassic Park 4.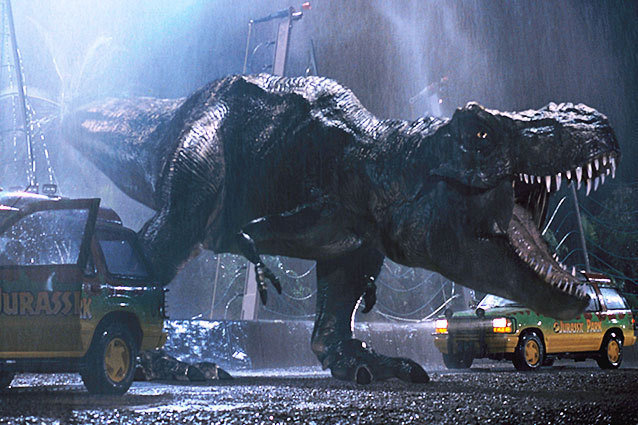 Finally, Olympus Has Fallen and Tyler Perry's Temptation took the fifth and sixth spots repectively with each earning right around $10 million.  Olympus has earned $71.1 million to date in its third weekend and Temptation has taken in $38.4 million at the end of its second weekend in theaters.
This was a solid weekend overall with revenues up about 9% vs. the same calendar weekend a year ago (which was Easter weekend) and year-to-date revenues running about 11.4% behind last year at this time.
[Photo Credit: Tri-Star/Universal]