'Carrie' Upstaged as 'Gravity' Keeps Its Pull on Audiences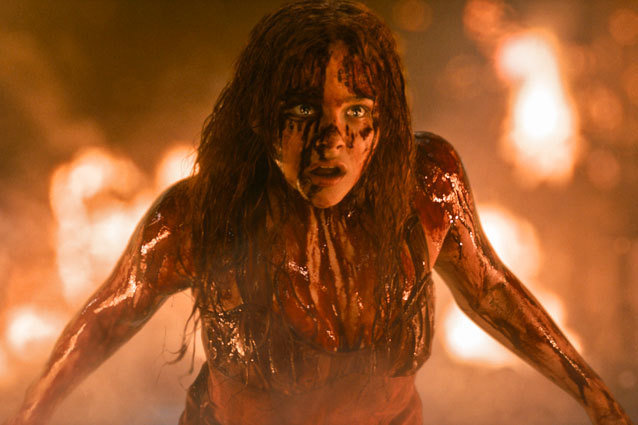 Metro-Goldwyn-Mayer Pictures/Screen Gems
Carrie, expected to be the hit of the weekend, did mediocre numbers, only bringing in around 16 million instead of the projected 20-30 million. However, as the only wide release horror movie this October, numbers could potentially turn around for the thriller for the next few weekends as we get closer to Halloween. 
Sylvester Stallone's Escape Plan came in just under 10 million, which, while respectable, pales in comparison to the film's 70 million budget. However, the film is doing a little better overseas, with 14.1 million.
The biggest disappointment was The Fifth Estate, which only made back 1.6 million of a 50 million budget and did not recieve the expected accolades or audience for Benedict Cumberbatch's performance as Julian Assange. 
By contrast, Gravity managed to hang on to the top spot for the third week in a row, expanding to another 160 screens and grossing a strong 30 million. Coming in at a solid second place (especially when compared to the juggernaut that Gravity has turned out to be), was Captain Phillips, returning for another strong weekend.
Top Movies for Weekend of October 19 – October 21 
1. Gravity — $30,027,161
2. Captain Phillips — $16,413,093
3. Carrie — $16,101,552
4. Escape Plan — $9,885,732
5. Cloudy With a Chance of Meatballs 2 — $9,672,791