Box Office Preview for the Weekend of June 4, 2010
Get ready for a post-Memorial weekend pileup at the nation's theaters as four brand new wide release openers debut in an already crowded marketplace and in the midst of a box office slowdown.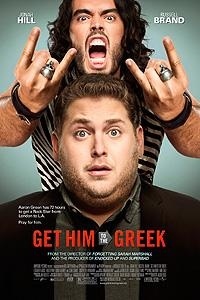 The good news is that there is something for every taste and every age range as the four "food" groups of the genre scale are represented. In the comedy realm we have Universal's "Get Him to the Greek" starring Russell Brand as his "Forgetting Sarah Marshall" character the musician and notorious lothario, Aldous Snow and re-teaming him with his "Marshall" co-star Jonah Hill. Notably, Sean "P Diddy" Combs has been getting raves for his performance as a record company executive. Great marketing, a funny trailer and a terrific concept may make this one a sleeper comedy hit. Directed by Nicholas Stoller and with characters created by actor Jason Segel, "Get Him to the Greek" will aspire to get audiences to the movie theatre this weekend.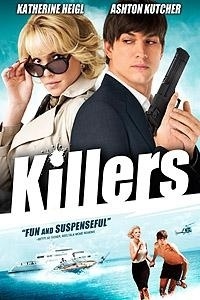 Lionsgate brings the action genre vibe with the "rom-action" comedy "Killers" starring Ashton Kutcher and Katherine Heigl as ill-fated lovers who find themselves caught in a web of danger and unknown identities in a sort of updated version of "True Lies." The film combines action, humor and romance into a "date friendly" package that will hopefully draw men and women in equal measure. This genre hybrid has brought us films like "Date Night," "The Bounty Hunter" and of course "Mr. and Mrs. Smith" and it will be interesting to see if this resonates with audiences enough to draw crowds this weekend.
No genre-laden weekend would be complete without a solid serving of family-friendly entertainment and Fox will let the dogs out as "Marmaduke" brings the kibble home with this PG-rated family film that brings the classic comic strip-canine to big screen life. With hope for a franchise starting weekend, the film features Owen Wilson as the voice of the eponymous canine character, Emma Stone ("Superbad") as the voice of Mazie and George Lopez providing the voice for Carlos the cat. Kids love dogs, families love family films and with the summer season in full swing, look for "Marmaduke" to have a solid box office bite when it opens on Friday.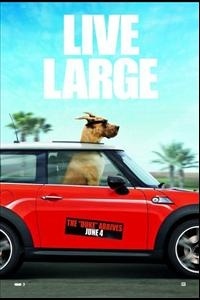 Finally great casting and a truly scary concept deliver the R-rated thrills in Warner Bros.' "Splice" which stars the always-terrific Adrien Brody and Sarah Polley. Solid casting can often elevate the material to a whole new level and Brody and Polley bring their serious acting chops to bear on this horror/sci-fi genre film and take the quality and the pathos up a giant notch and the effect is scarily effective. As an executive producer on the film, the great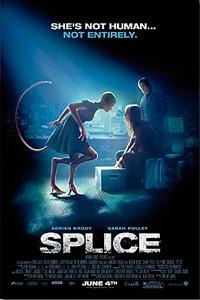 Guillermo del Toro (director of the amazing "Pan's Labyrinth" and the "Hellboy" films), "Splice" takes a "science gone wrong" premise and wrings some truly chilling and disturbing images and situations out of the idea. The relatively unknown Delphine Chaneac beautifully plays the object of Brody's and Polley's experimentation and her touching, sensual and ultimately scary-as-hell performance will have many men looking askew at their dates as they leave the theatre. A solid R-rated thriller that should generate way above average word-of-mouth for a film of this type, "Splice" could perform well this weekend and beyond.
The marketplace needs a boost and it needs it now as the Summer attendance is off around 5% from last year and many films have not performed to expectations. With some luck, these four new films coupled with the current films in theatres can instill the excitement in moviegoers that has been sorely missing over the past month. A savior may come in the form of a re-make of an 80's classic when Sony's "The Karate Kid" opens on June 11 and will likely surprise the analysts with a bigger-than-expected debut. Fox's "A-Team" also opens during this "Totally Eighties" weekend that I hope will help to jump start this all-important movie going season.