'Jane Got a Gun,' But it No Longer Has a Bradley Cooper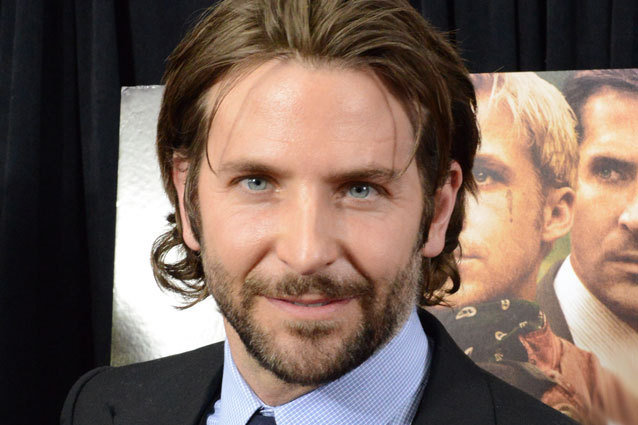 Usually it's finding the good guy to save the day that proves difficult, but for the Gavin O'Connor-directed western, Jane Got a Gun, finding a bad guy to go up against has been the most challenging part. And with the exit of its latest candidate, Bradley Cooper (who had agreed to replace Jude Law), it seems the trickiest adversary of all has been keeping someone in the role. And he'd only booked the job less than a month ago!
Deadline reports that the troubled film, which lost its original director, Lynne Ramsay, the night before production was slated to begin, has already begun courting big names like Jake Gyllenhaal, Tobey Maguire, Joseph Gordon-Levitt, and Tom Hiddleston to play the film's bad guy alongside stars Natalie Portman and The Great Gatsby's Joel Edgerton, who had previously replaced Michael Fassbender. (We weren't kidding when we said this film had problems.)
The film centers around Jane and Bill Hammond (played by Portman and Noah Emmerich, respectively), and the journey taken by Jane and her ex-lower (Edgerton) in order to keep her husband — who is definitely not one of the good guys — safe from the other outlaws intent on killing him. Cooper was set to play the main no-good baddie, but it is said that the delayed shooting of Cooper's current project (David O'Russell's American Hustle) after the Boston bombing coupled with his obligations surrounding The Hangover Part 3 aided in this decision.
There is, of course, a silver lining (stop groaning, it works!) to all of this: Cooper's former role isn't slated to begin shooting scenes until June — surely enough time to find a solid actor.
Follow @AliciaLutes on Twitter
More: 
Bradley Cooper is The New Jude Law
The Behind-The-Scenes Switcheroos of 'Jane's Got a Gun' 
Michael Fassbender May Be In for 'Jane's Got a Gun'
---
From Our Partners:


Beyonce Flaunts Bikini Bod for H&M (Celebuzz)


33 Child Stars: Where Are They Now? (Celebuzz)