Breaking Down the Rest of 2014's Movies by Genre
The Fourth of July has come and gone, which means that the best time of year for movies is in full swing. From the end of the month through the New Year, theaters will be packed with some of the biggest, best, and most explosive movies of the year, thanks to the summer blockbuster and winter awards seasons growing ever closer each fall. With so many movies competing for your attention and your money, it can be difficult to keep your Oscar-baiting dramas from your superhero franchise sequels from your sentimental, romantic tearjerkers… and let's not forget about the little indies that are hitting at the end of the summer, hoping to gather enough buzz and box office steam to make it to the Golden Globes in February. In order to help you keep it all straight and plan out the rest of your year accordingly, we've rounded up every movie that the second half of 2014 has to offer and organized them by genre so that the next time you're in the mood for an action flick, a nail-biting thriller or a goofy comedy, you'll know exactly where to turn.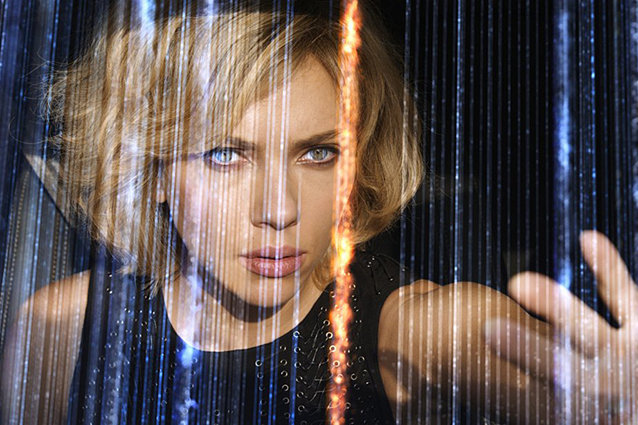 Universal Pictures
Action/Adventure
We might be nearing the end of Summer Superhero Movie Season (only Guardians of the Galaxy and Teenage Mutant Ninja Turtles are left to keep us safe) but the rest of the year still has plenty of films packed with explosions, witty banter, and dizzying fight sequences to satisfy your adventurous side. 
Hercules, July 25
Lucy, July 25
Guardians of the Galaxy, August 1
Teenage Mutant Ninja Turtles, August 8
Into the Storm, August 8
The Expendables 3, August 15
Sin City: A Dame to Kill For, August 22
Step Up: All In, August 25
November Man, August 27
The Maze Runner, September 19
A Walk Among the Tombstones, September 19
The Equalizer, September 26
Left Behind, October 3
Dracula Untold, October 17
Kingsman: The Secret Service, October 24
Interstellar, November 7
The Hunger Games: Mockingjay Part 1, November 21
Exodus: Gods and Kings, December 12
The Hobbit: The Battle of the Five Armies, December 17
Barely Lethal, TBA
Highlights: While we can't wait for Marvel's crime-fighting band of misfits, Guardians of the Galaxy, we're equally pumped for Scarlett Johansson's action hero turn in Lucy, Christopher Nolan's mysterious Interstellar, and Colin Firth's performance as a spy mentor in Kingsman: The Secret Service.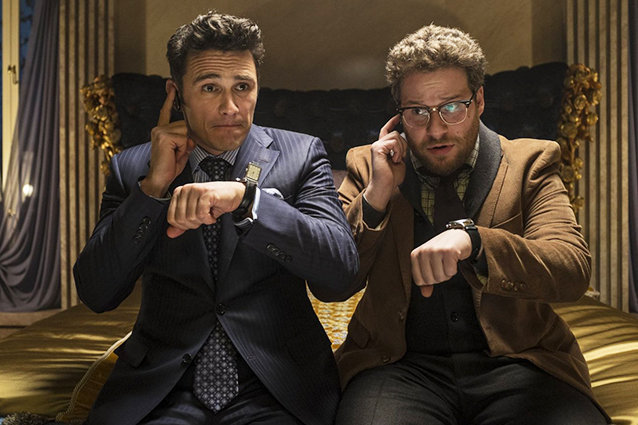 Columbia Pictures
Comedy 
Whether you prefer them raunchy and in-your-face, quiet and filled with high emotional stakes, or likely to get the whole country blown up (thanks, James Franco and Seth Rogen!), 2014 has a comedy for every mood, person and sense of humor. 
Sex Tape, July 18
The Fluffy Movie, July 25
Magic in the Moonlight, July 25
Wish I Was Here, July 25
What If, August 8
Let's Be Cops, August 13
Life of Crime, August 29
This is Where I Leave You, September 19
The Interview, October 10
Birdman, October 17
St. Vincent, October 24
Dumb and Dumber To, November 14
Horrible Bosses 2, November 28
Hot Tub Time Machine 2, Christmas
Untitled Cameron Crowe Project, Christmas
Highlights: Well, if it makes North Korea that angry, it's got to be good, so we're excited to see The Interview. We're also looking forward to Daniel Radcliffe's hilarious rom com debut in What If and Michael Keaton's big comeback performance in Birdman.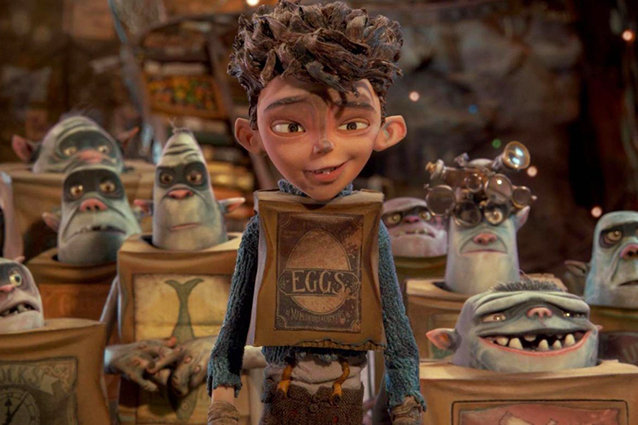 Focus Features
Animation and Kids' Movies 
Whether you need to keep a younger sibling quiet and amused for a few hours, or you're just particularly young at heart yourself, the second half of the year is when all of the big hitters in children's entertainment and animation come out to play. Will one of them manage to finally bring Frozen's reign to an end? 
Planes: Fire and Rescue, July 18
Island of Lemurs: Madagascar, August 22
Dolphin Tale 2, September 12
The Boxtrolls, September 26
The Hero of Color City, October 3
Alexander and the Terrible, Horrible, No-Good, Very Bad Day, October 10
The Book of Life, October 17
Big Hero 6, November 7
The Penguins of Madagascar, November 26
Night At the Museum 3, December 19
Annie, December 19
Paddington, Christmas
Highlights: Everything Laika painstakingly creates is a joy to watch, so we're counting down the days to The Boxtrolls, which looks completely charming. Ditto the gorgeous and elaborate The Book of Life and the adorably action-packed Big Hero 6.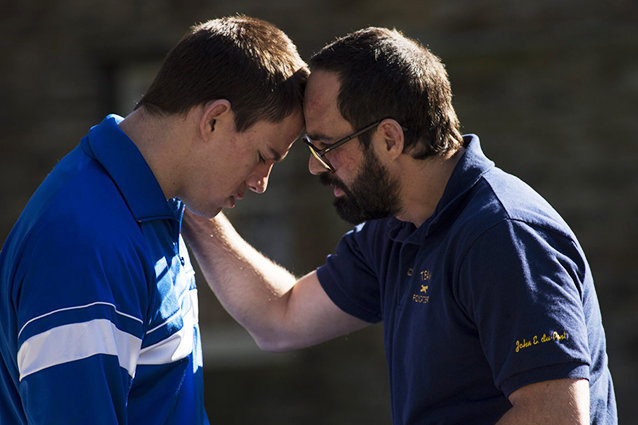 Sony Pictures Classics
Dramas 
Whether you're looking for a biopic, a musical, a musical biopic or just an intense, moving cinematic experience, now is the best time to check out your movie theater's more dramatic offerings. Besides, at least half of these films are likely to be in play come Oscar night, and you'll want to be on top of things before the trophies get handed out. 
Get On Up, August 1
The Hundred-Foot Journey, August 8
The Giver, August 15
If I Stay, August 22
When the Game Stands Tall, August 22
One Chance, August 29
Addicted, September 5
The Drop, September 12
The Identical, September 12
Hector and the Search For Happiness, September 19
Jimi: All Is By My Side, September 26
The Disappearance of Eleanor Rigby, September 16
Gone Girl, October 3
The Good Lie, October 3
The Judge, October 10
Kill The Messenger, October 10
The Best of Me, October 17
Reach Me, October 24
Theory of Everything, November 7
Foxcatcher, November 14
Fury, November 14
Beyond the Lights, November 14
McFarland, November 21
The Imitation Game, November 21
Wild, December 5
Inherent Vice, December 12
Unbroken, Christmas
Big Eyes, Christmas
Selma, Christmas
Into the Woods, Christmas
A Good Marriage, TBA
Highlights: From the looks of things, Foxcatcher might be the film to give Channing Tatum his own "McConaissance," even if we never do manage to figure out a catchy nickname for it. And if you're looking for more superheroes in serious films, try The Disappearance of Eleanor Rigby, which tells one story from two distinct perspectives (and stars Professor X himself, James McAvoy).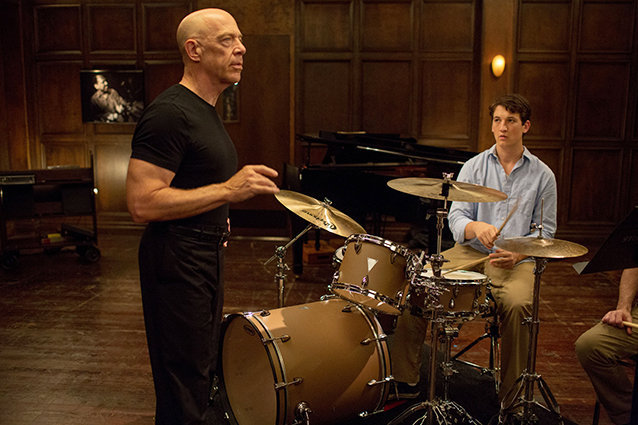 Sony Pictures via Everett Collection
Indie  
If you're tired of blockbusters and Oscar bait, and instead want a more low-key way to spend your afternoon, this is the best season for indie movies. Comedies, dramas, romances, dramedies, action, musicals, characters that wear giant fake heads – there's something for everyone, and they're all worth checking out. 
I Origins, July 18
Mood Indigo, July 18
Happy Christmas, July 25
Very Good Girls, July 25
Calvary, August 1
The Trip to Italy, August 15
The One I Love, August 15
Life After Beth, August 15
Frank, August 15
Two Night Stand, August 22
Love Is Strange, August 22
The Congress, August 29
The Skeleton Twins, September 19
Laggies, September 26
Whiplash, October 10
Highlights: There are plenty of Sundance darlings hitting theaters soon, but the most exciting one for us is probably the weirdest: Frank, which stars Michael Fassbender as a musician who wears a giant fake head at all times. A bit more normal is the zombie romantic dramedy Life After Beth, which highlights the challenges of dating the undead. Plus, there's Whiplash, which is set to remind us all just how terrifying J.K. Simmons can be.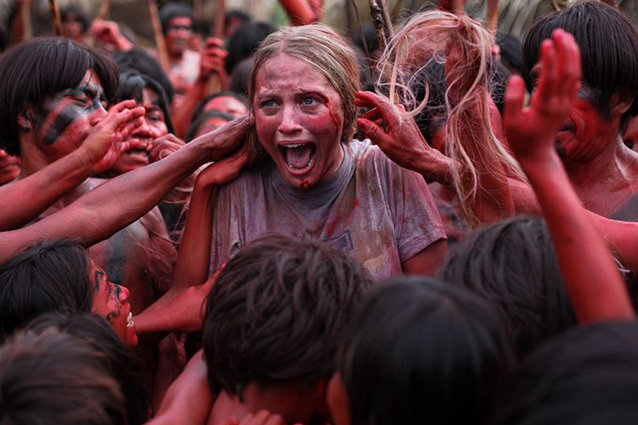 Open Road Films
Horror 
As summer winds down, that means only one thing: Halloween is approaching. And what better way to celebrate ghosts, ghouls, goblins and everything that goes bump in the night than with one of the many upcoming horror movies that 2014 has to offer? 
The Purge: Anarchy, July 18
Cabin Fever: Patient Zero, August 1
The Possession of Michael King, August 22
Jessabelle, August 29
Leprechaun: Origins, August 29
The Green Inferno, September
Untitled New Line Horror Project, October 3
Annabelle, October 3
Ouija, October 24
Paranormal Activity 5, October 24
See No Evil 2, TBA
Highlights: This list is packed with sequels, but the one we're most anticipating is an original: Eli Roth's The Green Inferno, about a group of Amazonian explorers who are taken captive by a tribe of cannibals. If we know anything about Roth's work, it's probably going to be intense, gory and potentially a little scarring.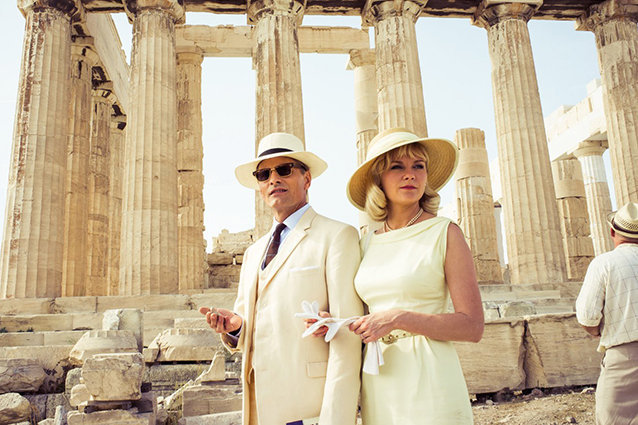 Magnolia Pictures
Thriller  
More intense than a drama, but with a better story than a horror film, thrillers are the perfect indoors-y alternative to rock climbing, roller coasters and water sports. It's all of the thrill without the risk of sunburn. 
Aftermath, July 18
A Most Wanted Man, July 25
The Prince, August 22
As Above, So Below, August 29
Addicted, September 5
No Good Deed, September 12
Before I Go to Sleep, September 12
The Two Faces of January, September 26
Highlights: A Most Wanted Man was one of Philip Seymour Hoffman's final films, and it promises to be an intense roller coaster of a film featuring what we're sure is a powerhouse performance from one of the greatest actors of his generation. Later in the year, there's The Two Faces of January to look forward to, which will see Viggo Mortensen and Oscar Isaac go toe-to-toe.