'Brooklyn's Finest' Poster Unveiled
Overture Films has released a poster for the upcoming NYC cop drama Brooklyn's Finest.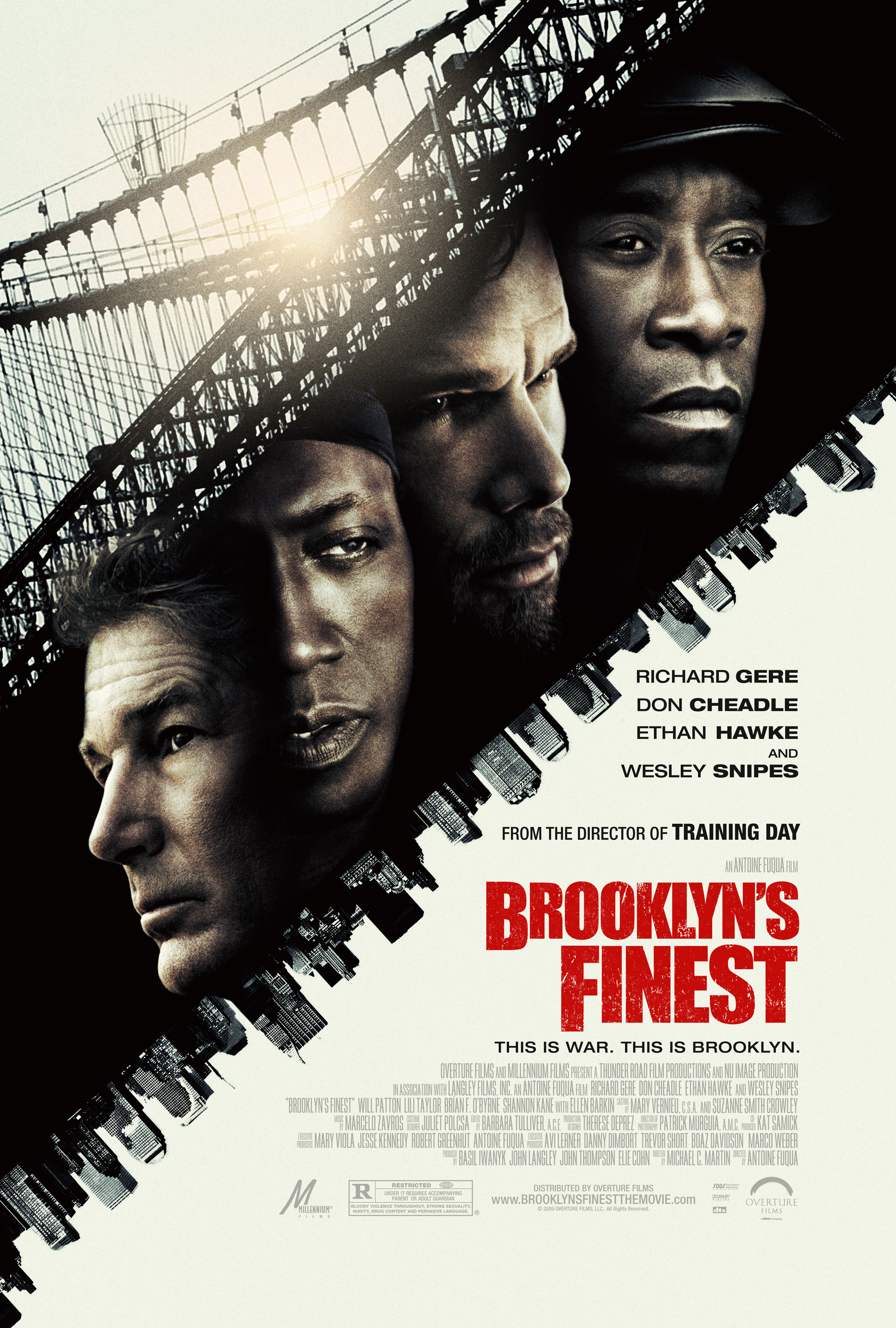 The poster features stars Richard Gere, Ethan Hawke, Don Cheadle and Wesley Snipes — appearing in his most high-profile (and, let's be honest, promising) movie since 2004's Blade: Trinity.
Finest, which tells of three Brooklyn cops and their intertwining stories, has all the makings of a return to Training Day form for director Antoine Fuqua.
The film was a huge hit at the Sundance Film Festival in January and will finally be released on March 5, 2010.