Can Jon Hamm Ever Be a Movie Star?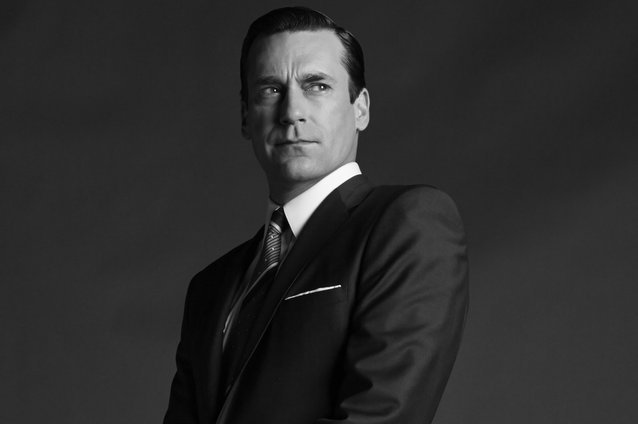 AMC
The final season of Mad Men premieres on April 13th, and as we prepare to say goodbye forever to our beloved Don Draper, a few questions come to mind. What does a world without Sterling Cooper & Partners look like? How many fabulous outfits will Joan fit into this last season? And how will we get our Jon Hamm fix going forward? Even with multiple film projects lined up, including a comedy with Zach Galifianakis (Keeping Up With the Joneses), Disney's sports biopic Million Dollar Arm, and with James Franco's adaptation of The Sound & The Fury, one question looms over the future of Hamm: can the man we know as Don Draper make it in film?

Will audiences be able to watch his performances without wondering why he isn't smoking and/or yelling at Peggy Olson for something or other? Will we find it impossible to divorce the actor from his pivotal role? This often happens when television stars try to move over to the big screen. On the one hand, it's a testament to the talent of these actors; they were so convincing in their performances, fans could not see them any other way (Sarah Michelle Gellar as Buffy Summers, Matthew Perry as Chandler Bing, John Krasinski as Jim Halpert, 85 percent of child actors everywhere).
Only time will tell, but for right now it's very difficult to see Jon Hamm exorcising himself from the spirit of Dick Whitman. Even in the 2011 movie Friends with Kids, it felt like we were experiencing some contemporary version of his Mad Men character. Perhaps the issue was that he played this hot, douchey husband, and it was all a little too close to Don Draper for comfort. 
Hamm may have to pursue some seriously anti-Draper: super-indie, dark, and artsy stuff, so that we can forget about his past life. And there's always the chance that he could land another big television role that takes off like Mad Men did. And 10 or 15 years from now, our kids will be shocked to learn that before he was… whoever he winds up being, Jon Hamm actually played a guy named Donald Draper. And we'll just shake our heads, full of nostalgia as we remember the good ol' days.
Follow @Hollywood_com Follow @shannonmhouston