Cannes 2012 Wraps Up — Which Movies Have Oscar Potential?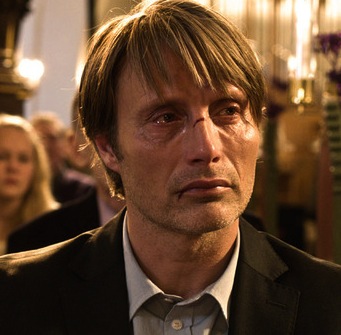 An Oscar conversation during the summer time? Believe it.
While Hollywood is saving their prestige pictures for Fall/Winter release (the supposed sweet spot for Academy Awards-friendly movies), the recently-concluded Cannes Film Festival has kicked the competition into high gear, introducing a slate of movies with Oscar written all over them. The award ceremony won't air until February 24, 2013, but Cannes strategic placement puts it ahead of the curve — and there's evidence that a debut at the French festival has worked before.
Last year's The Artist took home Cannes' Best Actor award for Jean Dujardin and followed up the win with an Academy Award in the same category (not to mention the Best Picture win). The film was universally loved by the fest's global audience — a key component in the Weinstein Company's early push for Best Pic buzz. The other top Cannes films of 2011 were also fierce awards competitors, including Palme d'Or winner The Tree of Life (which nabbed an Oscar Best Picture slot), Drive's Nicolas Winding Refn who took home Best Director, and Cannes' Best Actress winner Kirsten Dunst, for her apocalyptic drama Melancholia. By year's end, Refn and Dunst lost the momentum they saw out of Cannes, but smaller movies still benefited — the Cannes 2011 winner for Best Screenplay, the Israeli drama Footnote, earned a nomination for Best Foreign Language film at the Oscars.
This year's slate of Cannes winners have equal prospects at making an impression with Academy voters. Director Michael Haneke received Best Foreign Language Film and Best Cinematography Oscar nominations for his 2009 Palme d'Or-winner The White Ribbon. His follow-up 2012, Amour, took home this year's Palme d'Or, making Haneke only the second director to ever win the award with back-to-back films. While Cannes is a breeding ground for foreign film potentials, the win for Amour combined with the success of Haneke's previous movie may bump the French language film into the mainstream — and Best Pic territory.
Immediately following the debut of her film Rust and Bones, Marion Cotillard was pegged for a Best Actress nomination. The buzz didn't permeate to the winners, with Cristina Flutur and Cosmina Stratan both taking home the award for their portrayal of two female friends in Beyond the Hills (the win was a tie). The actresses may not be recognizable enough for final Hollywood race, but like Footnote before it, the positive reception of the Romanian film (and an additional Cannes win for its screenplay), could keep it in the conversation for a Best Foreign Language Film nomination.
But as we learned from last year, being a well-known name isn't requirement when it comes to translating a Cannes win to an Oscar statue — and unlike Dujardin, this year's winner Mads Mikkelsen (for The Hunt) has a handful of blockbuster credits to his name, including Casino Royale, Clash of the Titans and the upcoming Thor 2. If his performance is truly up to snuff with the 2012 competitors, the Cannes win his a huge boost.
While the American competition entries didn't pick up any Cannes accolades, they're not out of the running come Oscar time. Following his highly-regarded 2011 indie Take Shelter, director Jeff Nichols' Mud could gain traction with a standout performance by Matthew McConaughey and young Tye Sheridan of The Tree of Life. Mega-producer Harvey Weinstein declared early that "The Artist just happened again" after his musical comedy The Sapphires screened, but critics were less enthusiastic, putting a damper on the movie's climb to the top. And of course, it never hurts when big name stars like Brad Pitt, Robert Pattinson and Kirsten Stewart turn out for Cannes, sporting well-received (and Oscar-friendly) dramas Killing Them Softly, Cosmopolis and On the Road, but the real winner of the bunch may be writer/director Wes Anderson. His fest opener Moonrise Kingdom played to cheers in France and broke indie opening records at the box office this past weekend. The gorgeous coming-of-age tale could earn a few craft awards at the Oscars and ,if it's as beloved as it seems, a Best Picture nomination.
So keep munching your popcorn and cheering for superheroes, but don't underestimate awards season. If you think it's creeping up, look behind you! It's already here.
Follow Matt Patches on Twitter @misterpatches
More:
Why the Cannes Film Festival Should Matter to You
Cannes Chatter: Early 'Django' Footage, 'Plenty of Blood, Plenty of Laughs'
Cannes Chatter: Brad Pitt Takes a Shotgun to U.S. Politics in 'Killing Them Softly'
[Photo Credit: Zentropa, Wild Bunch]