Cannes: The 'Heli' Moment That Is Just Waiting to Go Viral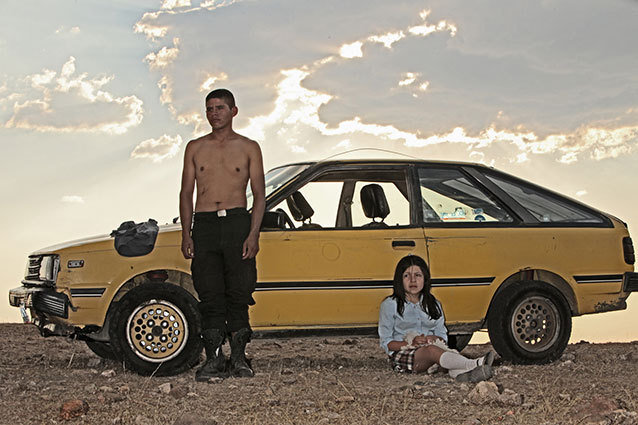 No film festival is complete without a polarizing entry. For the 2013 Cannes Film Festival, that movie is Heli.
Audiences leaving Amat Escalante's latest film earlier this week let out a collective sigh after witnessing the director's brutal portrayal of Mexico. The film follows twentysomething Heli (Armando Espitia) as he's thrust into his home's terrifying underbelly. His tween sister Estela (Andrea Vergara) and her 17-year-old boyfriend Beto (Juan Eduardo Palacio) inadvertently put Heli and his family in the crosshairs of drug dealing thugs after stealing a few kilos of cocaine. With no remorse, the violent criminals execute their revenge. It's not pretty.
Heli never breaches the surface while tackling ideas of male identity and the ripple of effects of trauma, but Escalante's film works on a purely visceral level. He's a provocateur, composing beautiful shot after beautiful shot only to fill them with shocking imagery. Heli is not for the faint of heart. Although once the film hits American shores, one particular moment may strike a nerve with the Internet in the same phenomenon fashion that helped Lars von Trier's Antichrist become a recognizable title.
When Heli, Estela, and Beto are captured by the drug dealers, they're hauled away to be properly beaten to mush. It's here Escalante steers his plodding film straight into the pits of hell — a whiplash to the audience. Heli and Beto are taken to a living room/torture chamber, complete with ceiling hooks, flogging paddles, and a Nintendo Wii. The pain is inflicted in a frighteningly casual manner — Beto is chained up to hang in the middle of room as both young adults and kids watch. After 30 smacks to the back, Escalante plays his wild card: the cronies dowse Beto's penis with gas and light it on fire. In a lengthy, unflinching shot, we see it burn to a crisp.
That ends up being just the tip of the iceberg for Heli, which delves into the psychological damage that goes with witnessing such an act. There's little connective tissue to what Heli experiences before and after his capture, and that's the film's greatest fault. When you drop that bomb halfway through a movie, it's hard to build on. Unlike 2012's Miss Bala, another examination of the cartel culture in Mexico that saw trauma birth compliance, Escalante theorizes that the same experience cultivates violence. So, yes, things don't slow down post-manhood burning.
Having a singular scene define a movie has its pros and cons. For Heli, it could be the buzzworthy talking point that makes it a success across the globe.
Follow Matt Patches on Twitter @misterpatches
More:
Cannes: 'The Past' Boasts the Best Performances of 2013
Cannes: Hear the Music of 'Inside Llewyn Davis'
Alec Baldwin's 5 (Vulgar) Hollywood Life Lessons
---
From Our Partners:


What Happened to 33 Child Stars (Celebuzz)


40 Most Revealing See-Through Red Carpet Looks (Vh1)