'Carrie' Carries the Torch of the '76 Original as Carrie Torches City — TRAILER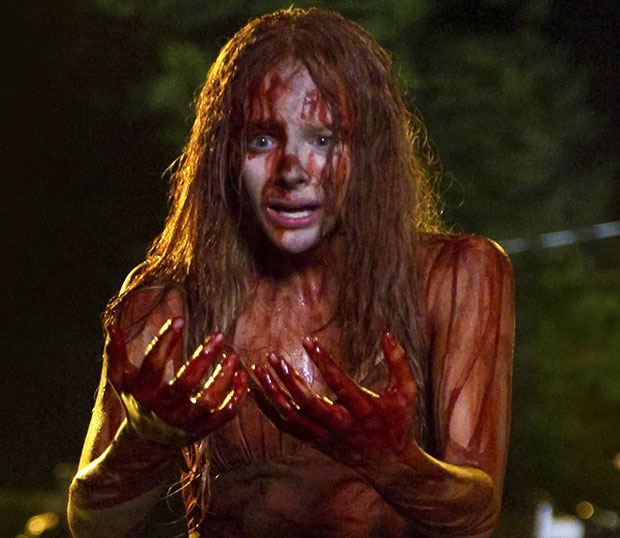 It's hard to decide which Queen song lyric to use as a lead-in to this article: "Put out the fire," or "Carry on, carry on," (there's also "I'm burning through the sky," but now we're just complicating things). But setting the poetic stylings of Freddie Mercury and Brian May aside, let us lend total focus to the content of the new Carrie trailer (first shown at New York Comic Con) from Yahoo, from the upcoming second film adaptation of Stephen King's classic horror novel. The update stars young Chloë Moretz as the titular (anti)hero.
It's an interesting choice to tease a movie with a depiction of its ending — anyone who has read Carrie or seen the classic 1976 film by Brian De Palma will immediately recognize the blazing wreckage illustrated in the below trailer as the near conclusion of young Carrie White's tale. There are no twist endings here — director Kimberly Peirce is clearly working faithfully with her source material. But King's is a story with enough emotional dexterity to encourage a whole new line of ideas, especially in the hands of a director like Peirce (who tackled, among other things, the identity of womanhood — a prime theme in Carrie — in her hard-hitting 1999 drama Boys Don't Cry).
As Peirce is wont to really delve into the internal of Carrie White, we see that she's also not going to pass up on the opportunity for thrills. A burning city, a girl covered in blood, and combative voiceovers projecting their own theories on what, exactly, happened to Carrie. We might already know, but we're still aching to find out.
Check out the new teaser and poster below. Carrie comes out in March of 2013.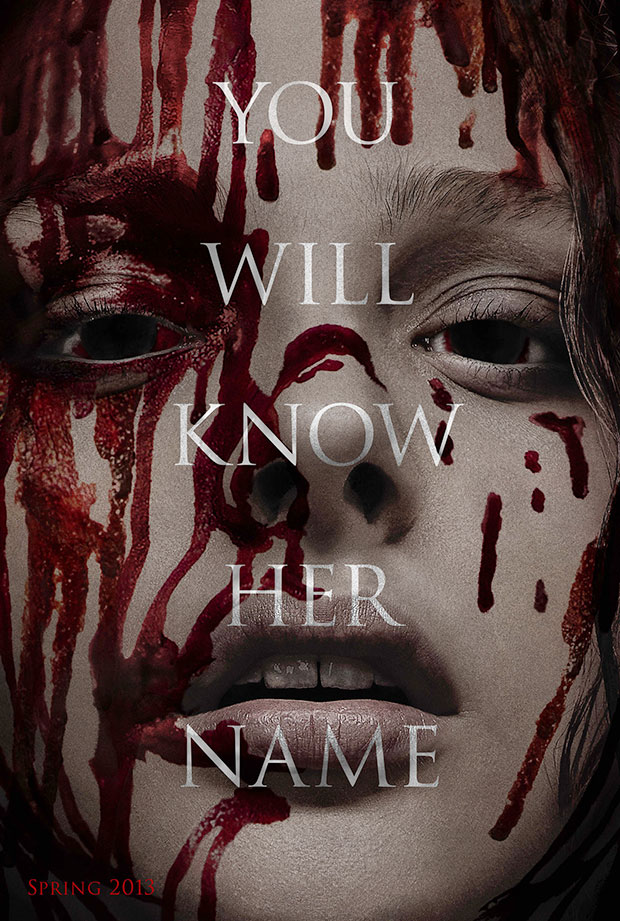 [Photo Credit: Screen Gems, Sony Pictures]
More:
NYCC 2012: 'Carrie' Remake Footage Is Fiery
NYCC 2012: 'Evil Dead' Remake Debuts the Scariest Trailer You Will Ever See
NYCC 2012: Bruce Campbell Hopes People Walk Out of the 'Evil Dead' Remake