Chris Hemsworth May Be in for Steven Spielberg's 'Robopocalypse'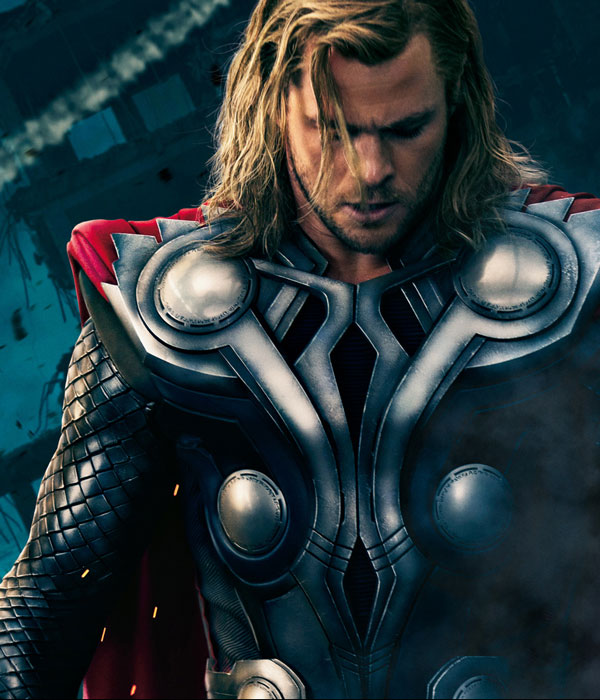 Spielberg has spoken, and he wants Chris Hemsworth. According to Deadline, uber-secret meetings have been taking place for his newest film, and Steven Spielberg has his eye on the Thor star for his next directorial effort, Robopocalypse. The big-time thriller–which is seemingly destined to become the next big with all the hullabaloo about it going around–has yet to cast anyone officially.
The story is based on the Daniel H. Wilson novel about an apocalyptic robot uprising. Yikes! And then, (of course! like always with these robot uprisings!) the humans are forced to deal with the aftermath of it all. This is probably where Hemsworth comes into play. And while there is not official offer on the table yet: do you really ever say no to Spielberg or to a movie with this much hype out the gate?
Arguably the most interesting part of this movie's story is that when Spielberg signed on to helm the film, Wilson hadn't even finished the book yet: he would literally turn in pages, which would then be turned over to Cloverfield screenwriter Drew Goddard for adaptation. That's a big commitment and level of trust from a guy like Spielberg. No pressure! The Disney-Fox-DreamWorks' (that's a mouthful!) action/thriller is releasing worldwide on April 25, 2014: good thing they're starting to think about who to star in this thing. Release dates first, cast second; it's like I always say!
Would you like to see Hemsworth in this role? Are you looking forward to Spielberg and Goddard's adaptation of the novel? Sound off in the comments!
[Deadline]
[Image Credit: Paramount Pictures]
Follow Alicia on Twitter @alicialutes
More:
Chris Hemsworth and Baby Daughter: What's Bigger — Bicep or Baby? PIC
Chris Hemsworth Welcomes a Baby Girl