Chris Pratt to Star (Lord) in 'Guardians of the Galaxy' — REPORT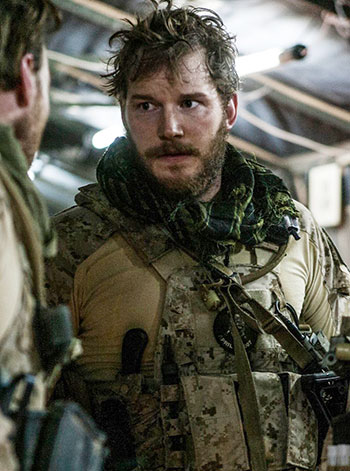 While the Avengers heroes will maintain a stronghold on the public's attention in the realm of upcoming Marvel movies — with Captain America, Thor, and possibly even the Hulk gearing for followup films in the foreseeable future — there is a separate property from the comic book enterprise that is building up a whole lot of appeal: Guardians of the Galaxy, the out-of-whack sci-fi adventure property slated for its feature film in 2014, which has just cast rising star Chris Pratt as its headlining hero, as reported by Deadline.
RELATED: 'Guardians of the Galaxy' Enlists Superfan James Gunn to Write and Direct
Leading the assortment of crazy characters that make up the titular Guardians is Star-Lord, a human man affected by the mystical touch of an astronomical phenomenon upon birth. While the bulk of Pratt's fame comes attached to his beloved Parks and Recreation doofus Andy Dwyer (self-professed musical genius and Skittles aficionado), Pratt has bolstered his notability with dramatic turns in 2011's Moneyball and, even more impressively, Best Picture nod Zero Dark Thirty, wherein he played the spotlit member of SEAL Team 6.
RELATED: 'Guardians of the Galaxy' Taps Jim Carrey and Adam Sandler? Superhero Films Are Fun Again
In fact, it is Pratt's get-the-job-done sensibility in Kathryn Bigelow's Osama bin Laden picture, teamed with his obvious knack for humorous delivery, that cements the actor as the perfect Star-Lord (a.k.a. Peter Quill). Pratt's casting, especially in the wake of mentioned names like Jim Carrey and Adam Sandler for the film, opens hope for a lighthearted, fun-filled, ostensibly comical adventure movie.
[Photo Credit: Columbia Pictures]
---
You Might Also Like:

Biden? Ford? Surprisingly Hot Young Pics of Politicians

Who Wore This Crazy Hat?

Stars Who Changed Their Look After Love