10 of the Best Classic Animated Movies That Aren't Disney
These animated movies might not have inspired theme parks and cruise lines, but they remain staples of our childhood movie-watching experience. Here's to all of our worn VHS copies stashed away somewhere.
1. Anastasia
Anastasia's reign of the '90s, sometimes makes us forget that she's not a Disney princess. In true Pocahontas fashion, 20th Century Fox's adaptation of history, put a light-hearted fictional twist on a not-so-light-hearted tragedy. Meg Ryan (the REAL queen of the '90s) kills it as the spunky orphan who finds out that she's the lost princess of Russia. The witty characters and catchy songs also help to make this movie one of the best animated classics.
2. The Prince of Egypt
DreamWorks teamed up with Hans Zimmer (the composer of Pirates of the Caribbean, Inception, Interstellar, The Dark Knight, The Last Samurai, Gladiator...to name a few) to weave a score into the cartoon telling of the Bible story of Moses. Not only did Zimmer work his magic on this soundtrack, but much of the music and lyrics were composed by Stephen Schwartz (who wrote the Broadway musical Wicked), and it featured a cover by Mariah Carrey and Whitney Houston. Basically, one of the most epic cartoon scores sever.
3. The Swan Princess
Boy and girl are betrothed. Boy and girl hate each other. Girl gets kidnapped by an ultra creep who turns her into a swan at night. Boy rescues princess and gives her true love's kiss. However cliche (and slightly outdated) this classic cartoon may be, Odette was one of the coolest non-Disney princesses. Even as a swan she was a babe, and she always managed to have great hair.
4. Balto
Grab your tissues for this next one. Loosely based on a true story (as we can't vouch for any of Balto's dialogue), the Universal Picture's animated feature that followed a dog running across Alaska to deliver medicine to sick children, is one that will definitely pull at your heart strings. The film also starred Kevin Bacon, who voices Balto.
5. The Land Before Time
We're definitely still not over Littlefoot's mother's death (*all the feels*), but that didn't stop us from watching this movie over and over again as kids. Little did we know, the legendary George Lucas and Steven Spielberg teamed up to produce our favorite friendly dino's. A Cretaceous classic!
6. Thumbelina
At this point in our lives, we look back at how strange the 1994 version of Thumbelina truly is…sister has got it rough. Not only did her mother name her after the fact she's the size of a thumb, but poor girl continuously gets hit on by miniature creepers. Remember that nasty frog? The creepy bug? The mole who just can't take a hint? Those disturbances aside, this movie was a gem.
7. An American Tail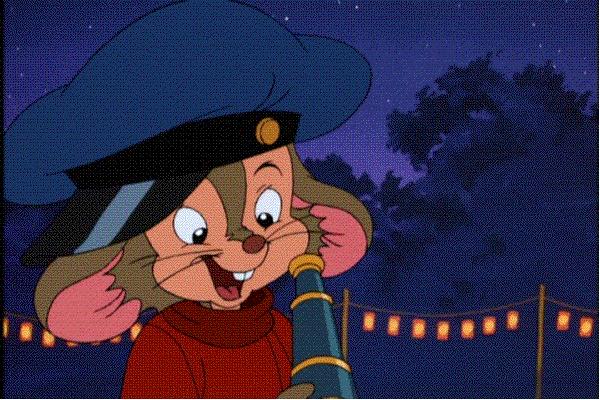 You may have watched the story of the Mousekewitz family during your fifth grade social studies class, as this 1986 film sheds light on a Russian-Jewish family of mice during the late 1800's. For those who haven't experienced An American Tail (or simply haven't seen it in a while), don't let the cute, floppy-eared characters fool you. You will cry.
8. The King and I
It may not be on a Broadway stage, but props to Warner Bros. for releasing a Rodgers & Hammerstein musical as an animated feature. I'm not sure there's a magical evil wizard in the original version, but what's a cartoon without someone with supernatural powers trying to wreck havoc? As a kid, if you watched this movie, you totally ballroom-ed yourself around the living room during "Shall We Dance?"…are we right?
9. The Road to El Dorado
The Road To El Dorado was one of those movies where most of the jokes may have gone over your head as a kid (see Shrek below for reference). Now, you'll be able to enjoy the witty, fast-paced banter between two scoundrel protagonists, as well as wonder why the romantic interest, Chel, is so blatantly seductive for a children's cartoon.
10. The Shrek Trilogy
The Shrek movies were funny as kids, but they're even better with a few more years' experience to catch all those pop culture references. Also, as kids, Shrek changed the game for waffle making. We still can't open our box of Eggo without saying: "And in the mornin'…I'm making waffles!"